Learn Japanese Vocabulary with Chocolate!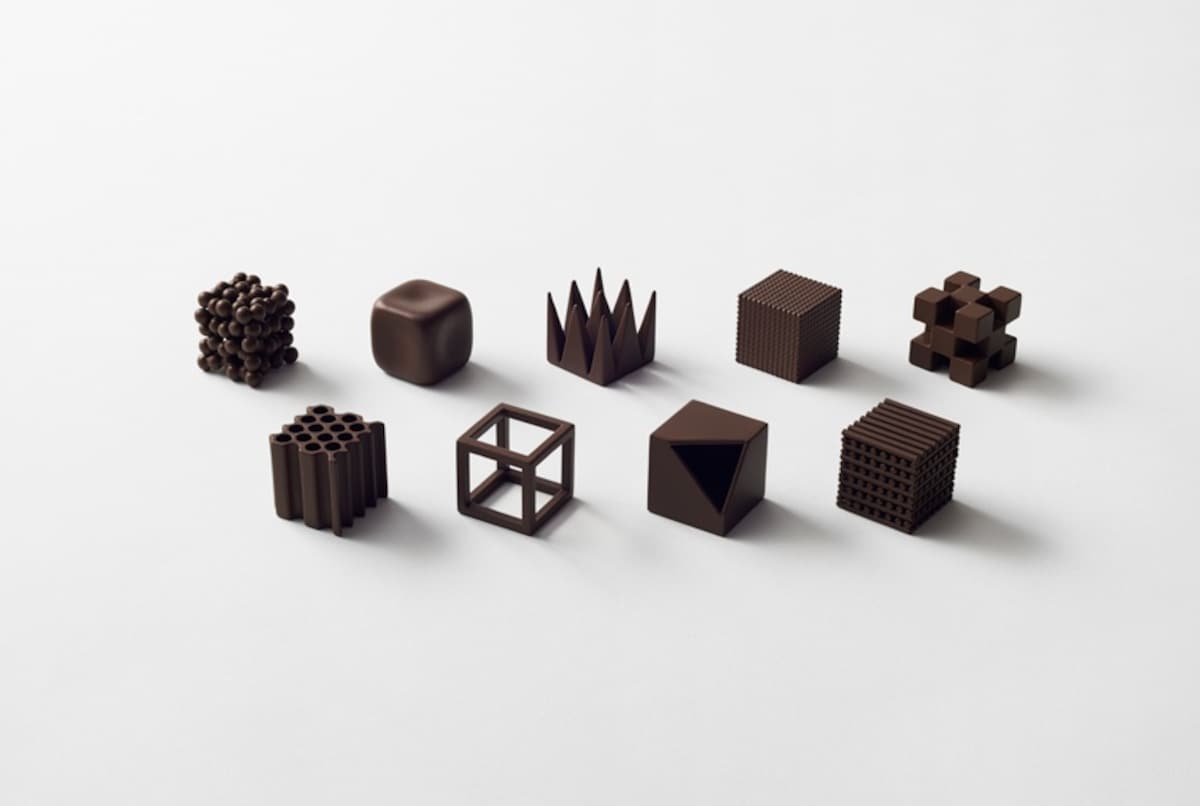 Oki Sato, the Japanese Maison et Objet "Designer of The Year" has designed the a box of chocolates with the most meticulous attention to detail, and a didactic purpose. Sato, the head of the Tokyo- and Milan-based design studio Nendo, decided to create a set of chocolates to help those with a sweet tooth to learn the complex onomatopoeia sound words in the Japanese language.

Sato designed "Chocolatexture," a set of nine cocoa confections, each named after a Japanese onomatopoeic word that is used to describe the texture it resembles. Pieces include the spiky toge toge, or sharp-edged, and the slightly amorphous sube sube, or smooth-edged—plus seven more!

See the entire collection, as well as some stunning photographs, over at Spoon & Tamago. And for those who already speak Japanese: looking at the photo above, can you guess which is which?