5 Fun Things to Do in Nara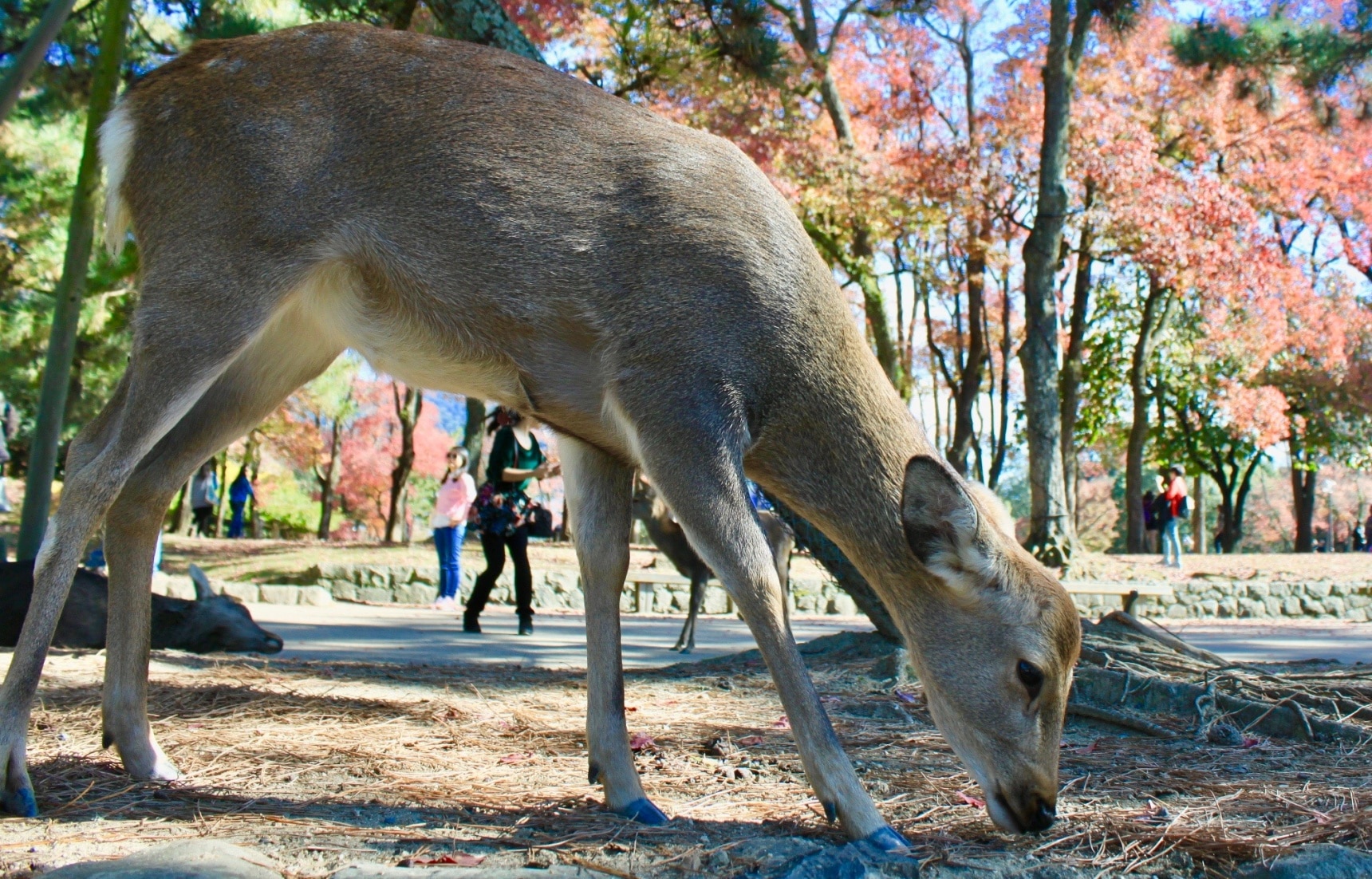 If you plan to visit Kansai, a stop at Nara—Japan's first capital city—is a must. Nara has many claims to fame, from its beautiful temples and giant Buddha to its friendly deer and picturesque scenery. Plus it's close to Kyoto and Osaka, which means it's perfect for a day trip! Here are five fun ways to spend your time in Nara.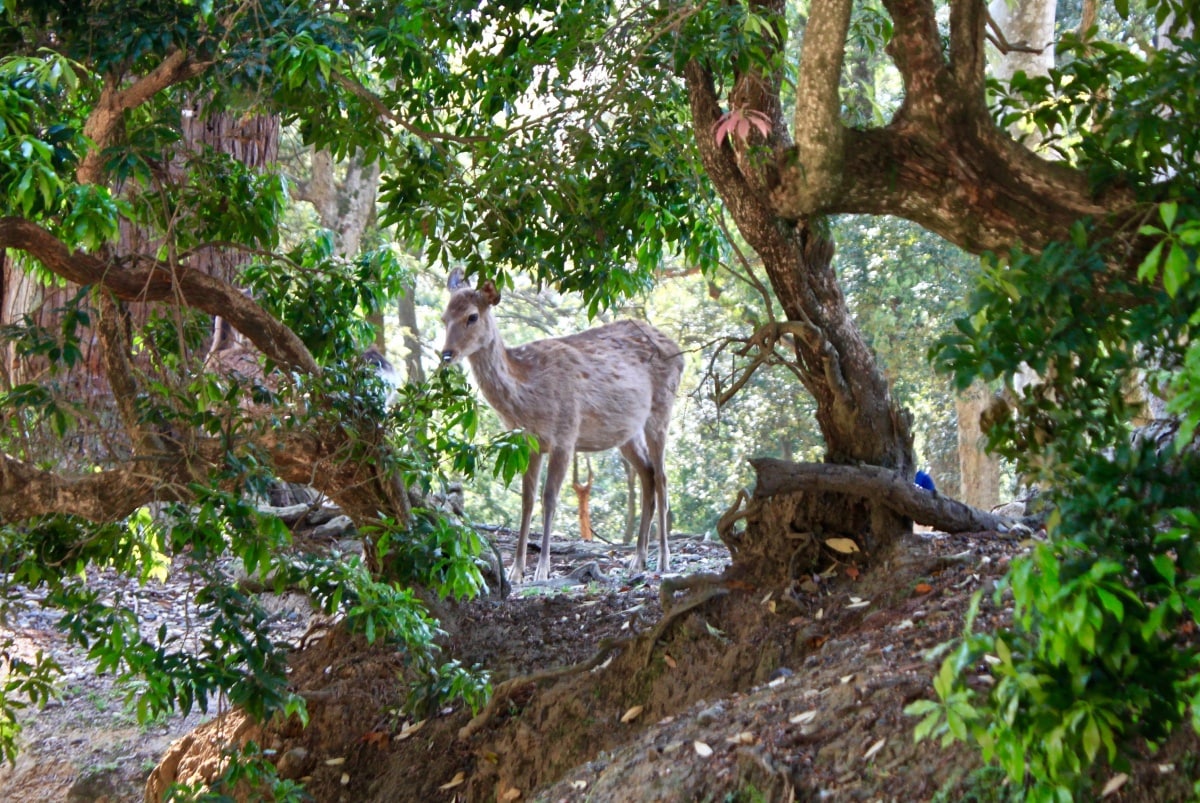 Although it's the capital of Nara Prefecture, the city's traditional and peaceful atmosphere is the perfect spot to explore at a leisurely pace.
Bidoro Saiku Terari (ビードロ細工輝らり).
1. Souvenirs

If you take the east exit from Nara Station, you'll arrive at Sanjo Dori (三条通り). It's about 30 minutes to Nara Park, which is straight along Sanjo Dori. But don't go rushing off without stopping to look at some of the shops along the way!

One shop of note is Bidoro Saiku Terari (ビードロ細工輝らり). They sell many small, hand-made glass figurines which are just perfect for souvenirs—and of course they have deer!
Shop TABI-JI
Further along is Shop TABI-JI, which sells Japan's iconic footwear, tabi. These shoes are very well made and cost ¥10,000 or more (about US$91). If you're shopping on a budget, you could get some socks with separated toes made specially for tabi, or even a tabi key ring!
There are also several shops that sell omamori (お守り), or Japanese charms. They serve a wide variety of purposes, from promoting general good luck and good health to passing an important test, beating a rival sports team or finding that special someone.
Monument of Kinugake Willow (きぬかけ柳の碑)
2. Deer and Hizo

Near the end of Sanjo Dori there's a small pond that contains the Monument of Kinugake Willow hizo inscribed tablet. This tranquil area makes for a good photo spot, as you can see! If you're particularly interested in hizo, this map shows how many there are around the park and city.
Kofuku-ji Five-Storied Pagoda (五重塔)
Up the steps just north of the pond is the Kofuku-ji Five-Storied Pagoda (五重塔), right next to Kofuku-ji Temple. Follow the crowd further and you're sure to find yourself in Nara Park, with its adorable deer.

There are many stalls selling shika senbei deer crackers for ¥500. The deer are always on the lookout for a tasty meal, and may approach you for food. They are well-behaved and used to people walking among them—some will even bow to request a cracker!
Todai-ji (東大寺)
3. Todai-ji Temple

There are a lot of small temples and shrines around Nara Park, but Todai-ji is the most famous. It's free to walk around outside the temple complex, but for ¥600 you can go beyond the gates, and for ¥1,000 (about US$9) you can enter the main hall and see the large Buddha (Daibutsu), which towers at 15 meters (nearly 50 feet)!

There are many winding roads that are also well-worth exploring. You'll be able to get away from the larger crowds, see the occasional deer as well as the aforementioned temples and shrines.
Mount Wakakusa (若草山)
4. Mount Wakakusa

Speaking of exploring, Mount Wakakusa (orwakakusa-san, 若草山) is great for those who enjoy hiking and nature. It really lives up to its name, which literally means "fresh grass mountain." It isn't too far from Nara Park, but it is far less crowded and offers stunning views of the whole city.
Naramachi Hostel & Restaurant
5. Lodgings

If you can't get enough of Nara and want to stay for a longer trip, who could say no to this cozy hostel within a National Treasure building? It also operates as a restaurant, so be sure to enjoy some delicious Japanese food during your stay.

These are just a few things you can use to jump-start your trip to Nara, but don't be afraid to explore! This ancient capital has plenty more to offer.