This Beach Is Like a Scene out of 'Your Name'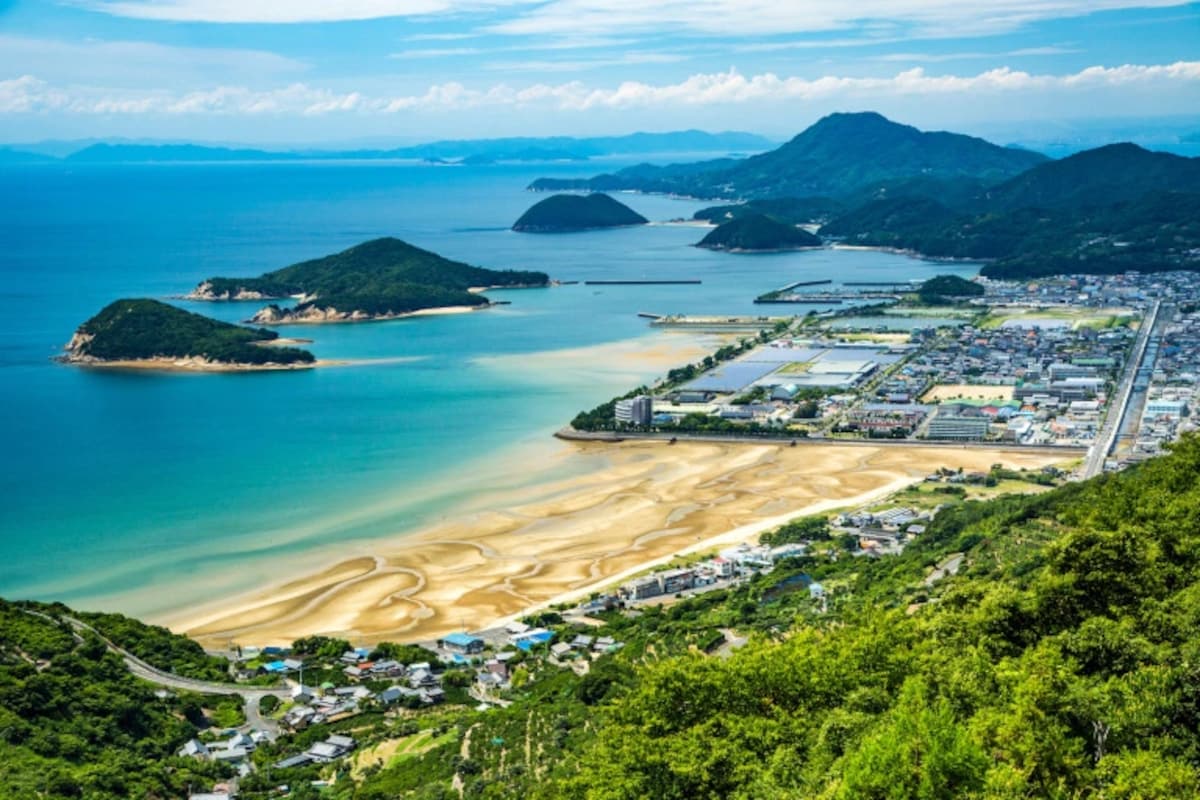 Coastal Mitoyo's most scenic spot is the 1-kilometer (0.6-mi) long Chichibugahama Beach. A popular swimming spot in the summer, it's also worth checking out in the off season because of its breathtaking sunset views.
As the tide goes out, pools of shallow water form at various spots on the beach. On days when low tide and sunset happen at roughly the same time, if there's no ripple-causing wind and the surface of the water is calm, it acts like a gigantic mirror, seemingly merging sea and sky.
Honestly, with a backdrop like that, we wouldn't be surprised if those umbrellas are magical and the two friends flew off into outer space right after the picture was taken.
The 30 minutes before and after sunset form the optimum hour for picture-taking.
The closest train station to Chichibugahama is Takuma Station on the Yosan Line. It's about a 40-minute ride from the prefectural capital of Takamatsu, and once you get to Takuma there are buses that can take you to the Chichibugahama bus stop, which is just a short walk from the sand.
Granted, Kagawa isn't on the standard Tokyo-to-Kyoto stretch that most foreign visitors to Japan spend most of their travel time on, but we can think of plenty to do in this prefecture.