Sip on Coffee from Limited-Edition Manga Cans
Japanese comic magazine Weekly Shonen Jump has been pumping out immensely popular titles for the past few decades, forever changing the world's perspective on manga. To celebrate its 50th year in the comic industry, the company has collaborated with coffee brand Georgia to design a lineup of beverages featuring several iconic characters.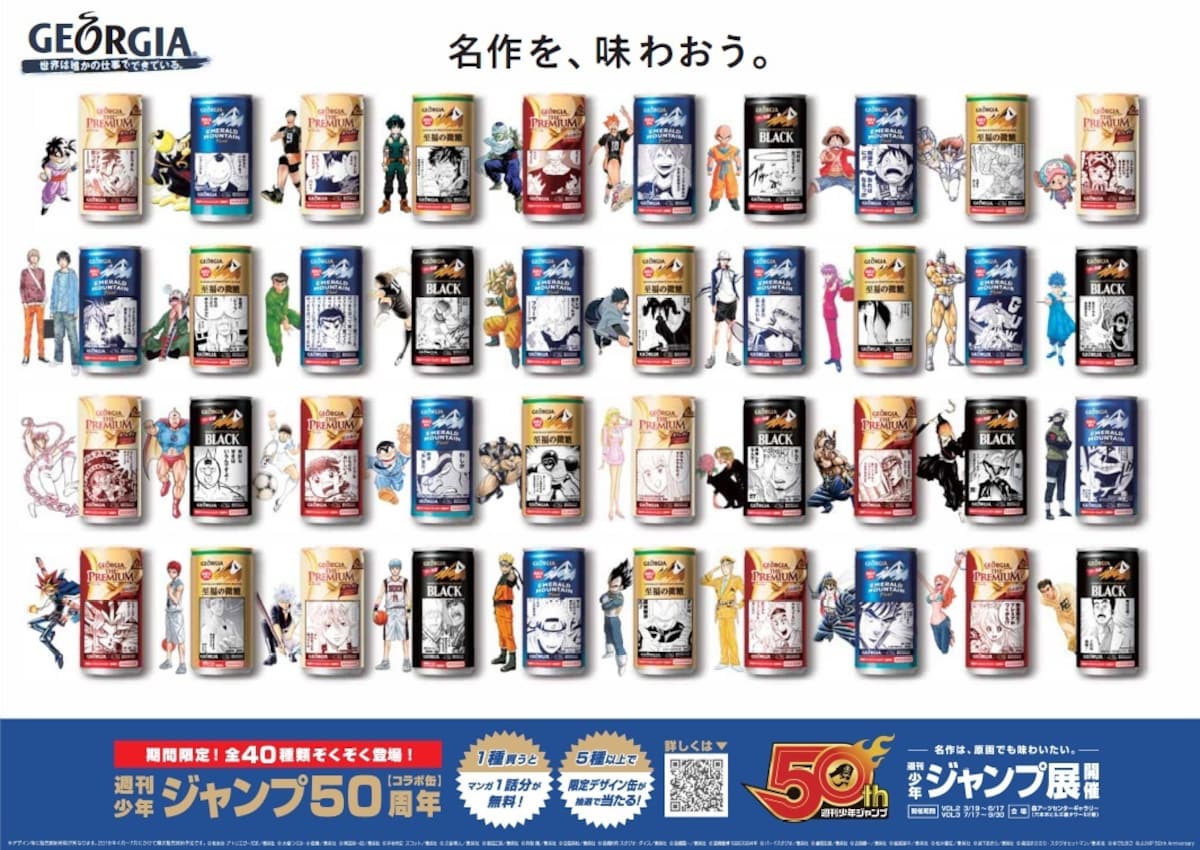 40 of them are available for purchase and 10 others must be acquired exclusively through a lottery system.

Various manga scenes are printed on the cans, with unique codes located at the bottom that allow customers to choose one free issue to enjoy via the Weekly Shonen Jump app.

What's more, input five codes between now and June 3, 2018 and you stand a chance to win five ultra-rare cans unobtainable any other way. Entering another five unique codes between June 4 and July 16, 2018 will automatically enter you for a drawing to win another five rare cans, all delivered to your doorstep in a special Weekly Shonen Jump box.
The imprinted manga characters all have quotes that have been altered with a bit of coffee twist, like this one from Monkey D. Luffy of One Piece. Instead of saying his popular catchphrase "I'll become king of the pirates!" he says, "I'll become the Coffee King!"

This is just one of the 50 available, featuring characters from popular series packed with epic battles like Yu Yu Hakusho, Yu-Gi-Oh!, Saint Seiya, Bleach, Dragon Ball, Naruto and many more.

The promotion begins on April 23 and ends on October 31, 2018, so there's plenty of time to pick up a Georgia can or two and enjoy reading some free comics right away. How cool is that?