10 Key Spots to See in the Ise Area
7. The best food street in Ise - Okage Yokocho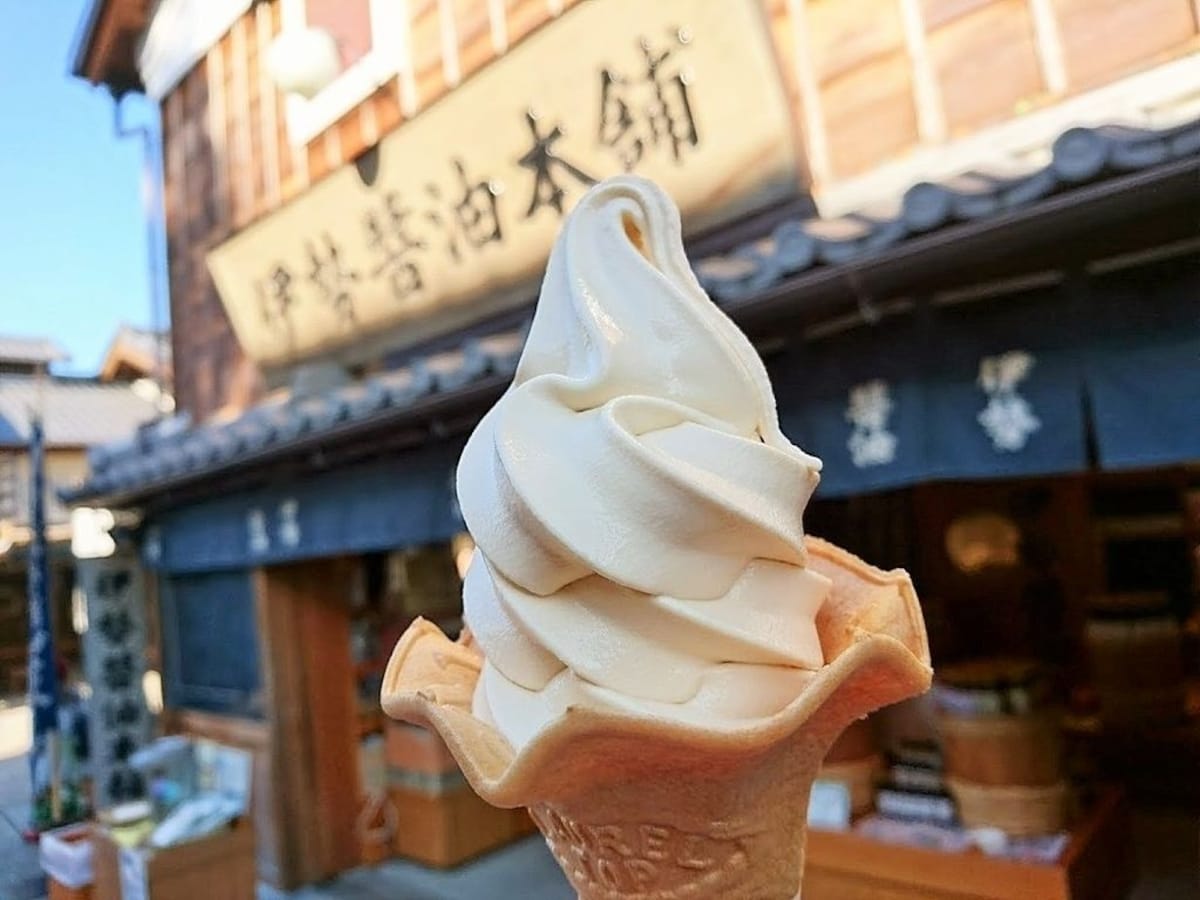 Okage Yokocho is another place famous nationwide for having amazing food. This is the best place to visit if you want to appreciate the best of Ise's local food. A myriad of walk-as-you-eat food such as Mitarashi Dango and Ise Oden can be savored at Okage Yokocho. Showed in the picture is the unique soft cream that can be enjoyed at "Ise Shoyu Honten". While it may look just like an ordinary soft cream, it is actually a vanilla-soy sauce soft cream crafted specially from local made soft cream! The sweet vanilla flavor is a perfect match with the soy sauce!
6. Oharaicho Street
Oharaicho Street is located right outside the Ise Grand Shrine and this is where most people have their lunch after a spiritual visit to the shrine. At Oharaicho Street, a wide variety of local specialties can be savored, including extremely fresh seafood caught from the local sea. One of the must-tries in Oharahcho Street is the "Akafuku Mochi" showed in the picture, a Japanese sweet that best represents the Ise region. Sweet red bean paste is wrapped around extremely soft and chewy mochi, creating a fantastic harmony of sweetness in your mouth.
5. Visit the gods of Ise Grand Shrine (Museo Sengukan)
The Museo Sengukan is located in the Geku region of the Ise Grand Shrine. It is a museum where people can learn about the importance of the Gods to the lifestyle and culture of Japan. Various exhibits including videos are displayed there, including a model showing how the architecture in the Ise Grand Shrine is actually made.