10 Best Spots for Onsen Day Trips from Tokyo
7. The stunning views from Hottarakashi Onsen in Yamanashi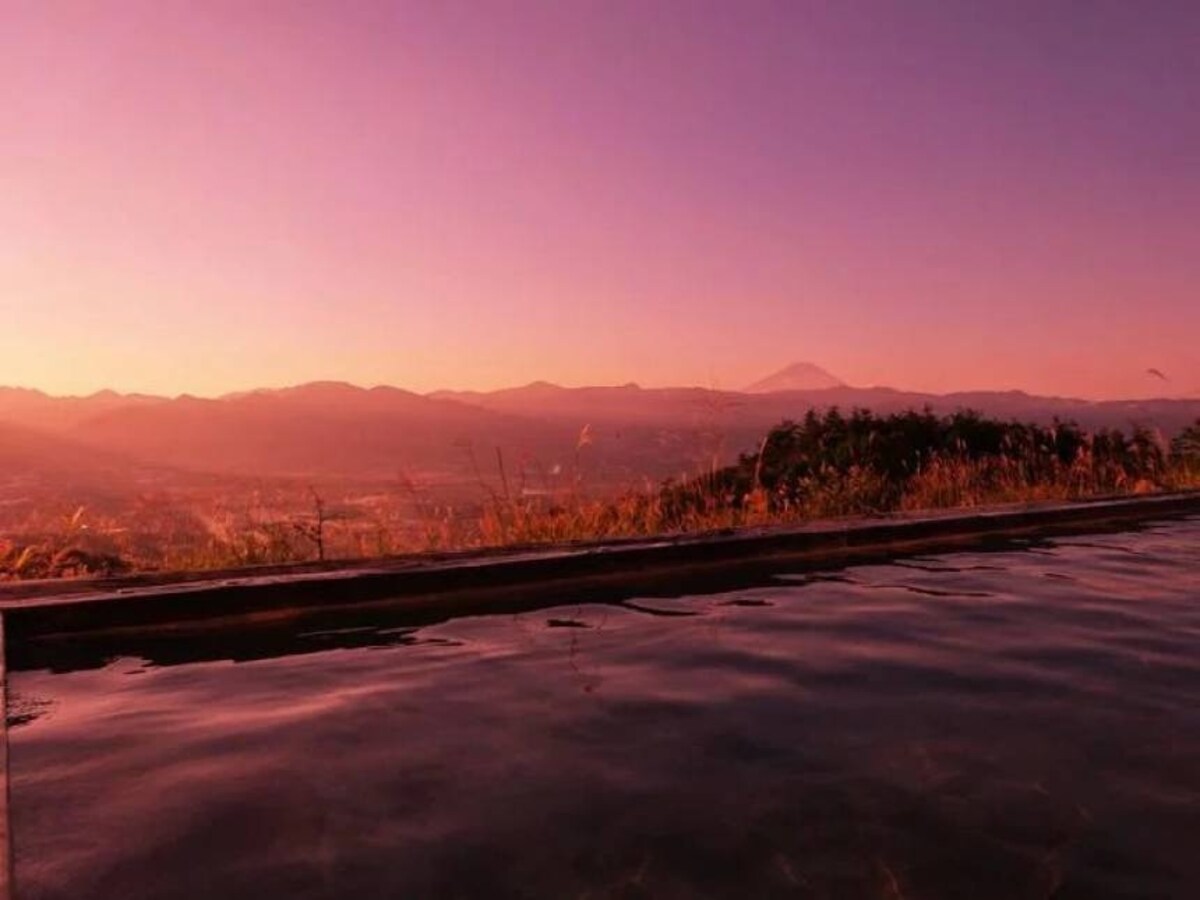 Hottarakashi Onsen is a hot spring that is best known for providing marvelous scenery. Located about 2 hours from Tokyo by car, Hottarakashi Onsen is in Yamanashi, filled with great nature.

The hot spring is located at an altitude of 700 meters (2,297 feet). Mount Fuji can be seen from the open air hot spring in Hottarakashi Onsen, and the sunrise and sunset views are fantastic. In the day, you can enjoy great panoramic view of the nature surrounding the region, and the night sky is filled with stars.
6. Relaxation at Okukuji Fukuroda Hot Spring in Ibaraki
Located in Ibaraki prefecture, the Okukuji Hot Springs include several smaller hot springs including the Ikeda Hot Spring. Surrounded by rich nature, the open air hot springs in this region provide great cathartic relief. One of the recommended places to enjoy the hot springs is at the Omoide Roman Kan, a hotel with great history. The slight alkaline hot spring at Omoide Roman Kan is said to heal muscle, nerve and joint aches. Just beside the natural hot spring is a small river, and the feeling of relaxing in the open air hot spring while listening to the sounds of nature is a marvelous experience.
5. The beautiful ocean view of Kamogawa Hot Spring in Chiba
Kamogawa is a city located in Chiba prefecture, just a 2 hour drive from Tokyo. Located at the South-East of the Boso Peninsula, Kamogawa is most well-known for the "Kamogawa Seaworld", an aquarium with a wide variety of marine creatures.

Kamogawa is also known for the hot springs that can be enjoyed at several facilities, and one of the recommended places to enjoy them is at the Kamogawa Grand Hotel. This resort style hotel offers spectacular ocean views, and the open air hot springs there are simply fantastic! Great meals can also be enjoyed at Kamogawa Grand Hotel and it is certainly worth a visit for a short day-trip from Tokyo!