In & Around Tokyo: Off the Beaten Track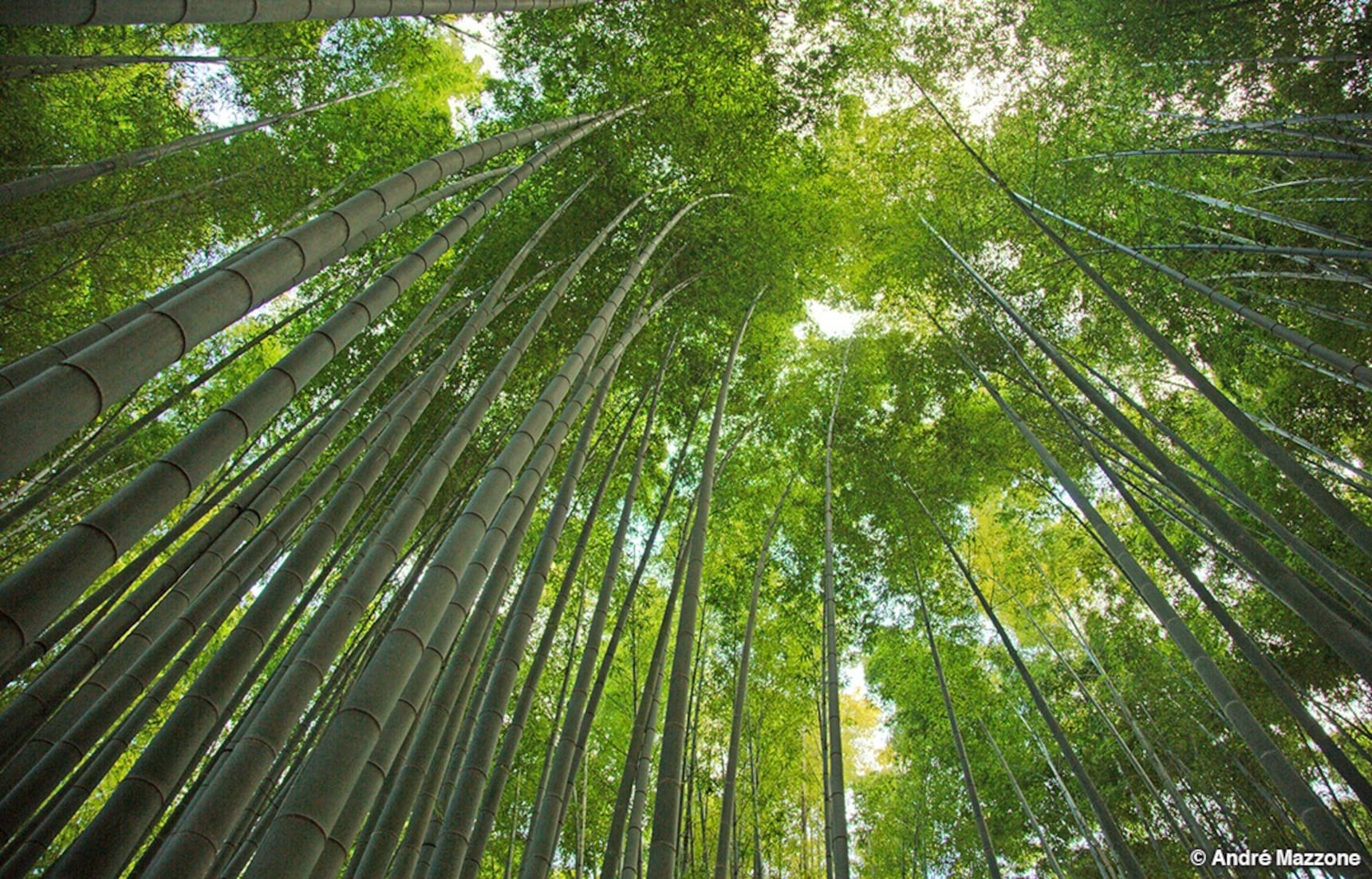 My recent trip to Japan followed a circuitous route starting and ending at two international airports, Narita in Chiba and Haneda in Tokyo. During my week I covered three different prefectures, Chiba, Kanagawa and Tokyo. I saw the coast, the mountains, the fields in between and stopped at some unusual sites along the way.
Chiba: Steeped in History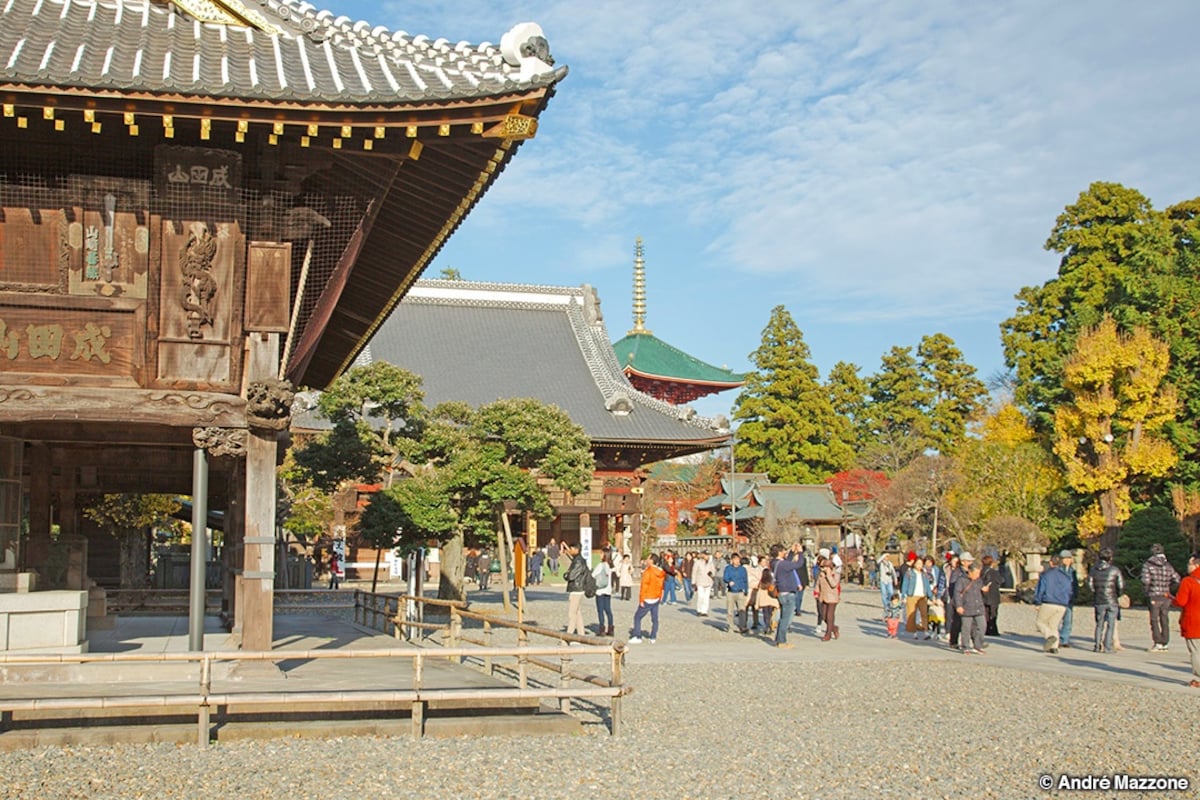 Even frequent visitors to Japan might not have had the chance to explore Chiba aside from watching its blurred scenery from the window of the Narita Express train to Tokyo. Not far from the airport is a city with history spanning more than a thousand years. Two stops on the local train will take you to the city of Narita and the historic main street that marks the old center of town. More than 400 years ago this same route was used by travelers from Edo, the ancient name for Tokyo, a three or four day journey at that time. Their destination was Naritasan Shinshoji Temple, one of the largest and most important temples in the region. Visitors walking along this road, will experience something akin to travelers of yore—heritage buildings host shops selling everything from local fabrics to traditional food. At the end is the entrance to the temple itself, a 10-building complex with a thousand year history that continues to be popular today, with more than three million visitors arriving in the first three days of the new year.

Apart from the impressive main temple buildings are pagoda towers, ornamental gates and a huge lantern weighing 1,600 pounds. In the beautiful gardens, known for their colorful maple leaves in the autumn and plum blossoms in the spring, there's even a modest waterfall under which meditating monks have been known to sit for hours to test their discipline.
Not far away on Mount Nokogiri is a Buddhist temple complex of another kind. A cable car ride with a good view of Tokyo Bay leads up to two impressive rock carvings. One of Kannon the Goddess of Mercy, and another of the Buddha himself. The impressive multi-story-sized structures are breathtaking to behold and the tree-shaded hikes between these sites are enjoyable as well.
A great place to stay the night is Kamogawakan, a refined traditional-style hotel that offers luxurious hot spring baths and an impressive kaiseki, a multi-course meal with seasonal ingredients. To complete the cultural immersion, spacious tatami rooms are offered with views of the Pacific Ocean.
Kanagawa: Bathed in Nature & Tradition
A short ferry ride across Tokyo Bay is Kamakura, a historic feudal capital and my first destination in Kanagawa. One could spend weeks exploring its treasures but I started with one of its finest, Hokoku-ji the so-called "bamboo temple." Founded in 1335, the most arresting feature of this site is the gorgeous garden that surrounds it. Approximately 2,000 giant moso bamboo provide shade to visitors, and paths through the sombre grove lead to a tea house where matcha green tea is served, a perfect accompaniment to the view.
Not far from there is the Shinto shrine complex of Tsurugaoka Hachimangu, the cultural and geographical center of Kamakura. In fact, most of the town of Kamakura has grown around the street that leads to the main entrance. Once a year there's a yabusame horseback archery festival where riders at high speed shoot at targets along a track near the main entrance.
For those seeking more adventure, farther into the hills is the Lake Sagami Pleasure Forest, a theme park devoted to athletics. While the park boasts many attractions, including a famously pretty night light show, the star of the park is an elaborate attraction called Muscle Monster. Newly built in 2017, this four-story structure contains 92 death defying obstacles all perilously perched at the edge of a cliff.

Increasingly popular in recent years are visits to sake breweries. Izumibashi Brewery is particularly interesting as they take their brewing passion so seriously that they grow their own special rice as well. Using uniquely-tuned cultivation methods they harvest superior rice grains, not as good for eating but
uniquely suited for alcohol production. They produce plum and strawberry wines as well and will gladly host visitors for a tasting.

In Kanagawa, those wishing to stay in modern-style accommodations should consider the Kamakura Prince Hotel, where some of the rooms offer views of Mount Fuji on a clear day. For a more traditional experience, the Iiyama Hot Springs is a beautiful retreat with extensive gardens, and private outdoor baths overlooking a river.
Tokyo: Hiding in Plain Sight
Few people would imagine that Tokyo could be considered off the beaten track but even in here there are places where visitors rarely tread. One of my favorites is the Edo-Tokyo Open Air Architectural Museum. More than 30 buildings from Tokyo's history, spanning the Edo Period (1603-1868) right up until the Showa Period (1925-1989), have been relocated and preserved here. Of particular note is the reconstructed street on the eastern side of the campus where kitchenware, stationery, parasol and grocery stores are side-by-side with flower shops and a public bath. Fans of the Studio Ghibli film Spirited Away will immediately recognize the architectural styles here. You can even eat a tasty meal in one of the restored buildings.

Another enchanting stop is the Nezu Museum. Inside a gorgeous modern building is a collection of antique stone and bronze art from Japan and China. Outside are breathtaking gardens punctuated with traditional tea houses and a café.
For families looking to experience the "kawaii culture" of extreme cuteness, there's no better place than Hello Kitty's very own theme park, Sanrio Puroland. Visitors of all ages will find endless things to do here, from mini train rides through an animated enchanted forest, to magical mirrors that show you wearing one of Kitty's many fabulous dresses. Also a must-see is the incredible neon-filled stage show, which, through a spectacle of song and dance, tells the story of Kitty's generous heart triumphing over evil.
Those looking for some high-tech thrills should visit VR Park Tokyo, where virtual reality is combined with real-world props for an experience that's much more than just wearing goggles at home. More traditional thrills can be found at the Musashi Ninja Clan's dojo for an instruction in martial arts. Not only are weapons explained but instruction includes katana sword technique and target practice with shuriken throwing stars, all while dressed up in period garb.

Perhaps one of the most overlooked experiences, however, is that of the ordinary people who live in Tokyo. An enjoyable time can be had simply by looking out of the window while riding on the Toden, a street car that travels through the undeveloped streets of the city at a serene and dignified pace. Sometimes the reality of life is the most interesting attraction of them all.

When visiting Tokyo, there's no need to settle for a conventional tour. With only a little extra effort, an amazing treasure-trove of new experiences awaits the adventurous. Every traveler to Japan should throw in something unusual to spice up their journey!

(All photos courtesy of André Mazzone)