The 20 Most Romantic Date Spots in Kyoto
14. Appreciate the beauty of nature at Kyoto Botanical Garden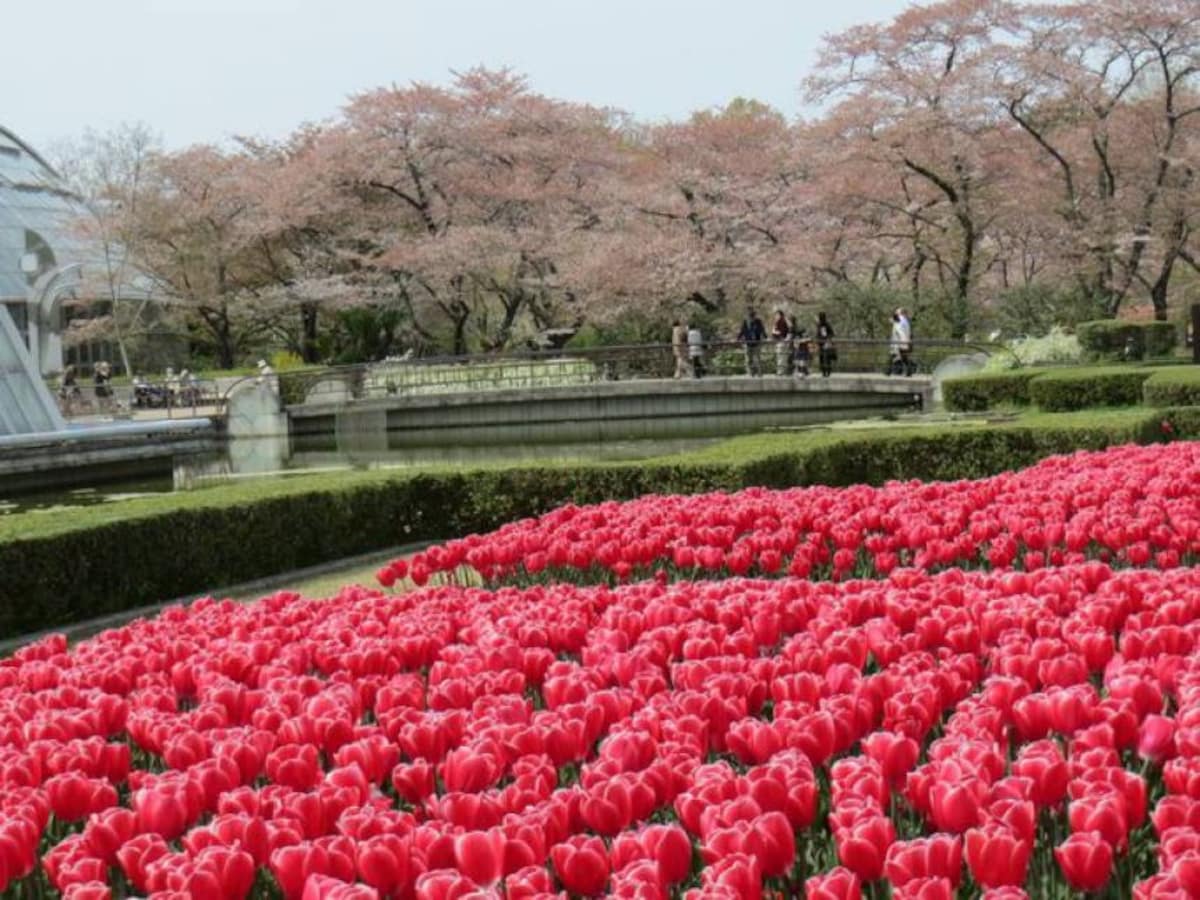 Kyoto Botanical Garden is conveniently located just 5 minutes from Kitayama Station of the Subway Karasuma Line. With over 90 years of history, it is a place loved by tourists and locals alike. Kyoto Botanical Garden can be enjoyed all year long and various seasonal flowers are on display such as Sakura in spring.
13. Enjoy art work at the Garden of Fine Arts
The Garden of Fine Arts is an interesting museum which integrates the concept of walking through a garden and enjoying art pieces together. Various famous art work such as "The Last Judgement" by Michelangelo can be viewed there. Appreciating art in the Garden of Fine Arts is like no other. For example, "The Last Judgement" is placed at the end of a downward slope, and as one walks down the slope, the art work gradually appears bigger and thus creates a more dramatic and unique experience. While the Garden of Fine Arts might not show the cultural or natural side of Kyoto, this is definitely a place worth visiting for couples who love art!
12. Pay tribute to the God of your Zodiac at Shimogamo Shrine
Shimogamo Shrine was built in Kyoto in the year 794 and is one with a very long history. Here, apart from the main shrine compound, a total of 31 buildings are registered as Important Cultural Property of Japan. You can pay respect to the 12 Zodiac Gods at this shrine. Within the shrine compound, a quiet stream is located called the Mitarasi no Yashiro, which is thought to have spiritual powers to chase away bad luck.
11. Café hopping along Tetsugaku no Michi
Tetsugaku no Michi literally translates to "Road of Wisdom". It is named as such as a tribute to Nishida Kitarou – a renowned philosopher from Kyoto University who used to frequent this path. The path begins from Kumanyakuouji Shrine to Ginkakuji Shrine along a river. You can take a relaxing stroll along the road, enjoying the scenery and various nature that can be enjoyed. In summer, fireflies can be seen at the river too! Various cafes are located along the path that will serve as fantastic resting spots. One of the recommended cafés is Yojiya Café, where the Macha Cappuccino is extremely popular.
10. Walk along the Path of Love at Kifune Shrine
There are over 100 power spots in Kyoto known to provide good love luck, and Kifune Shrine is also one of the more popular ones. Here, people pay respect to the God of Water Takaokaminokami. The staircase that leads up to the main shrine compound is named "Koi no Michi" which literally translates to "Path of Love". The climb will take about 30 minutes but is definitely worth it!