12 Photogenic Spots Perfect for a Tokyo Trip
Tokyo is one of the most popular destinations in the world, and most would likely associate high rise buildings and amazing cityscape with it. However, did you know that you can also enjoy some of the most pristine and beautiful natural landscapes in Tokyo too? Here are 12 amazing photogenic spots you can visit on a day-trip from Tokyo!
12. Amazing emerald green at Yushin Ravines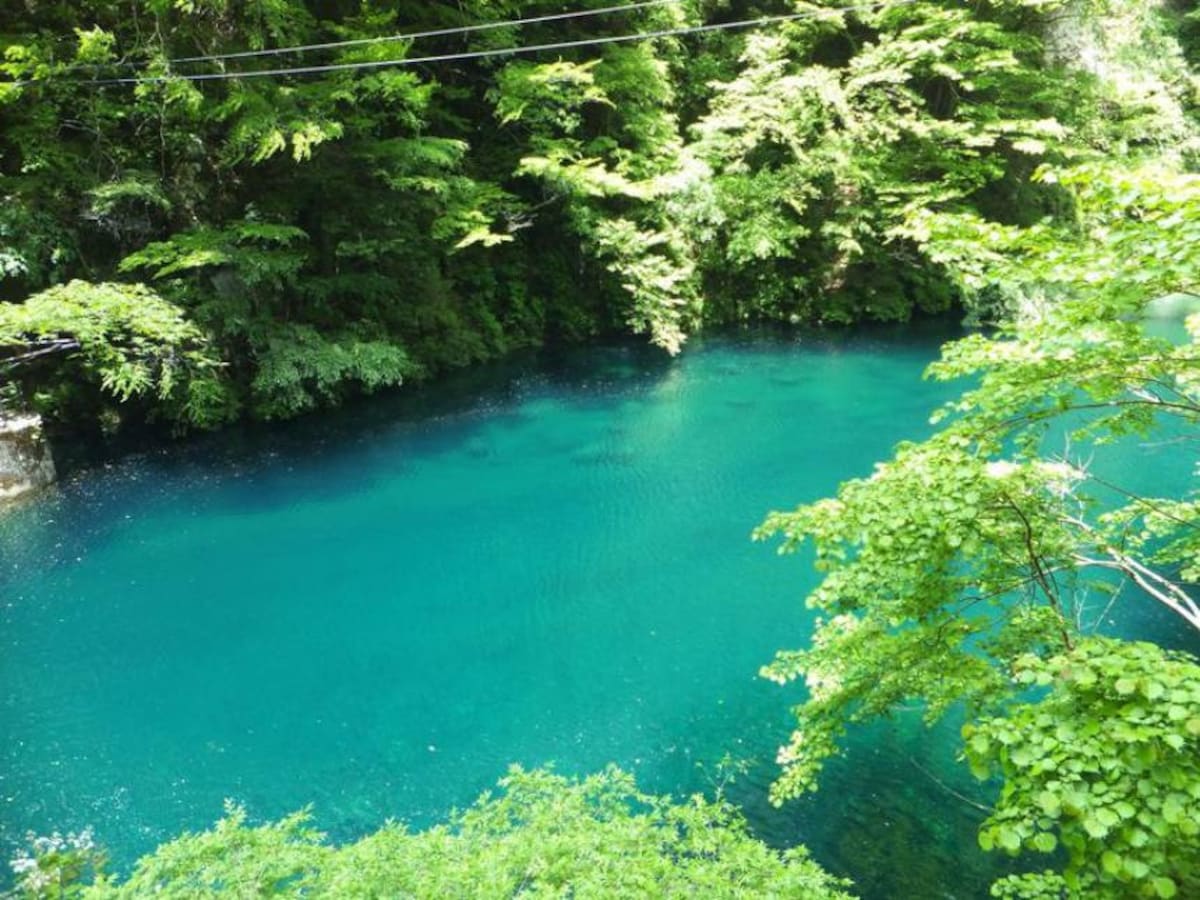 The Yushin Ravines is located in Kanagawa prefecture and is another place great for a hiking trip that can be visited in a day trip from Tokyo. The hiking course here will take about 2 hours to reach the main spot of the ravines – the intersection of the Kurokura Dam and Kurokura River. Here, you can admire the amazing shade of emerald green that the dam offers. The Yushin Ravines is definitely a must-visit if you love to enjoy the nature in Japan! It is highly recommended that you rent a car or take a taxi to Yushin Ravines as this is a slightly inconvenient location.
11. Industrial photography at Shiei Futo Area
The Shiei Futo Area is not a place where most will ever expect to visit. However, this is perhaps one of the most unique places that those who love photography will ever go to. Shiei Futo is mainly an industrial area and is filled with factories. In the day, it is buzzing with life and nothing much can be expected there – but things are different at night. The factories will be lit up, creating a powerful and almost mysterious atmosphere to the place. The quiet Shiei Futo area will allow you to creatively photograph the metallic factories and it surely will spice up your Instagram feed!
10. The illuminations of Riviera Zushi Marina
Riviera Zushi Marina is located at Zushi, Kanagawa. While this place is mainly a marina for yachts and private boats, it also serves as a great spot for photography. The palm trees there create an interesting tropical mood in the region, and great photographs can be taken, especially during the sunset. Even at night, the palm trees there will be beautifully illuminated. During Christmas, this serves as a great dating spot too!
9. The American Town - Johnson Town in Saitama
Johnson Town is located in Saitama prefecture which is right beside Tokyo prefecture. Located at Iruma City is Johnson Town. This is a place where American soldiers used to stay in the past, and while they have moved out today, the cityscape and atmosphere of an American town still remains. Today, Johnson Town is a destination where you can take interesting photographs of Japanese-American cities, as well as savor in delicious American food at the local restaurants there.
8. The cityscape of Italy at La Vita Jiyugaoka area in Tokyo
La Vita Jiyugaoka is a small commercial complex and located just 5 minutes from Jiyugaoka Station, and is the most convenient location to visit amongst the 12 places introduced in this article. Here, while there isn't must natural landscapes to photograph, you can explore the wonderful atmosphere of Italy without even leaving Japan! Apart from photography, you can also savor fantastic Italian cuisine at the restaurants there.
7. The waterfall of fantasies - Nomizo Waterwall
Chiba prefecture has over 170 waterfalls in total and one of the most popular ones is the Nomizo Waterwall. This is a place that can be visited all year round. The rich nature of the destination changes according to seasons, allowing visitors to enjoy a different kind of landscape during each visit. The Nomizo Waterwalll is located within Shimizu Keiryu Park, and only takes a short 15 minute walk from the entrance to the waterfall. It is recommended that you rent a car or take a taxi to this place as it is slightly inconvenient.
6. Walk above a lake at Yumo no Tsuribashi Suspension Bridge
The Sumatakyo region in Shizuoka is another perfect hiking spot you can visit from Tokyo through a day trip. There are various ways to get to Sumatakyo and one of the recommended ways is to take the Steam Locomotive Oigawa Railway. Once you reach the Sumatakyo region, you should walk along the Sumatakyo Promenade hiking course, which will only take about 90 minutes to complete. Along the way, you will reach this amazing suspension bridge called the Yumo no Tsuribashi, which literally means the bridge of dreams. You will walk above a marvelous blue lake, and this location, surrounded by lush greenery, is perfect for an Instagram worthy photo too!