Global Stars Shine Light on Tohoku-Made Goods
Cherry Bark Tea Container Decorated with Cherry Blossoms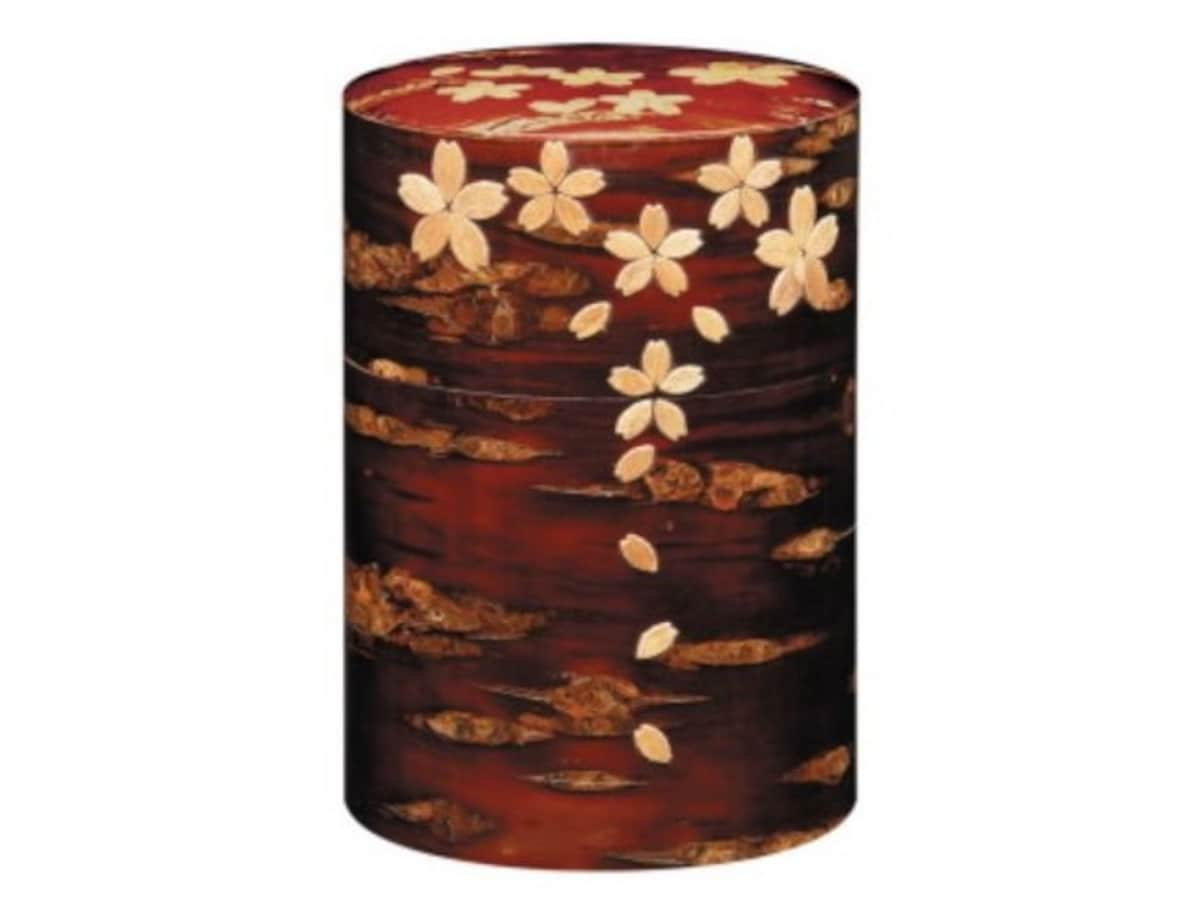 Consisting of a sake pot and two sake cups, this set is sure to wow your friends and family. The beauty of the sake pot comes from the simplicity of its design, the natural grain of the cedar wood and the dark cherry bark used to fix the ends of the bentwood sheets to each other. The pot is very elegant and very comfortable to hold when pouring sake into the cups.
Cherry Bark & Cedar Modern-Style Japanese Vase
This stylish vase combines traditional Japanese craft with modern design. The dark color of the cherry bark next to the bright color of the cedar adds charm to the simple curve of the vase.
Gururi LED Lamp
This lamp was designed by Yukio Hashimoto, one of the leading figures in contemporary Japanese design. The unique shape of the Gururi lamp is another great example of Odate bentwood. The LED lighting creates a beautiful contrast of shadows and the lamp includes a stainless steel pipe that also works as a vase for a single flower.
Monmaya Wine Rack
This wine rack represents a new design series by Monmaya, a cabinet maker based in Sendai, Miyagi Prefecture, with a history of 140 years. Rika Kawato designed a wine rack using traditional Sendai cabinetmaking method: a smooth and translucent finish with urushi lacquer, which heightens the beauty of wood grain, and iron metal ornaments with intricate patterns.
Ishioka Tsugaru Lacquer Tea Container
This tea container is a beautiful object that will keep all the flavor of your tea. It is also perfect for decoration or for a gift. Tea containers are very popular in Japan since it helps to preserve tea. This tea container is produced by Ishioka Craft, a Tsugaru lacquer producer. Tsugaru lacquer has over 300 years of history of tradition and perfection.
Ishioka Tsugaru Lacquer Business Card Box
This business card box is a very sophisticated object. In Japan, the tradition of giving and receiving business cards is very important, and the appearance of the card—as well as the box—can make a difference on your first impression. With this beautiful handmade lacquer business card box, you are sure to make a great impression.
To see some of these wonderful products, check out the video above, featuring Fitri Tropica and Haruka Nakagawa.