20 Absolutely Romantic Date Spots in Tokyo
14. Discover the beauty of science at Sony ExploraScience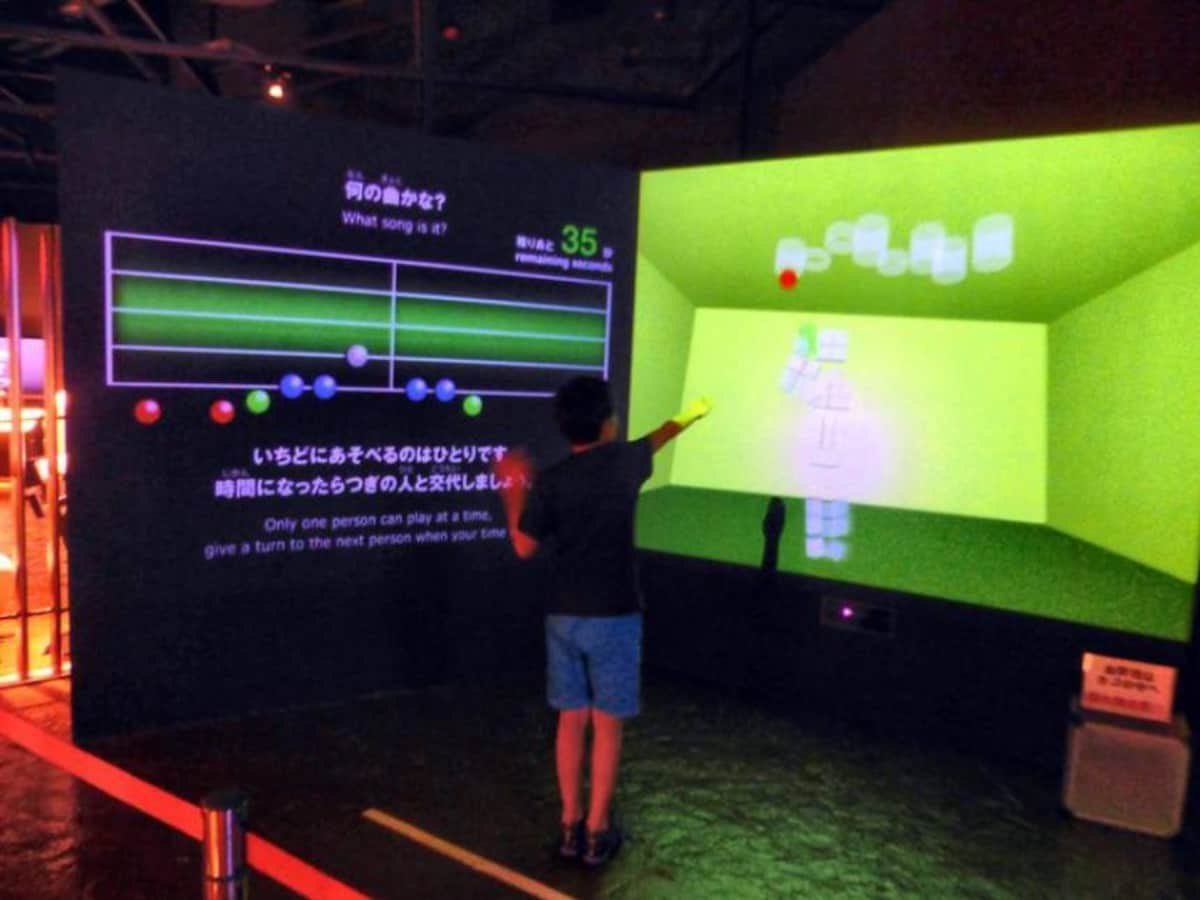 Sony ExploraScience is an experienced based science museum located at Daiba, and is a place loved by couples and families. The museum is split into four sections - information; sound; light and theatre - where you can explore various concepts of science through experience.
13. Ride the Ferris Wheel at Odaiba Palette Town!
Odaiba Palette Town is conveniently located just 1 minute from Aomi Station on the Yurikamome Line. There is a huge mall there "Venus Fort" designed with the theme of 18th-century Europe. Over 190 shops including fashion shops and restaurants can be found in Venus Fort. Furthermore, automobile lovers can spend their time at the "MEGA WEB" in the middle of Odaiba Palette Town where many nostalgic and antique Toyota cars are placed on display. Of course, don't forget to end your day on the symbol of the town – the Odaiba Palette Town Ferris Wheel!
12. Adachi Ward Biological Garden
Adachi-ku Biological Garden is a small zoological garden located in Adachi, and is one that can keep you entertained for the whole day despite its small size. There are various marine creatures, reptiles and insects on display at Adachi-ku Biological Garden as well as a section where you can meet animals like kangaroos, wallabies and owls. This is another place worth considering for couples who love animals!
11. Play with over 200 squirrels at Machida Squirrel Garden!
Machida Squirrel Garden is the perfect place for couples who love animals. Over 200 Formosan Squirrels freely run around the garden, and you will be able to feed them directly from your hand! It is best to go early in the morning right after opening hours as that is when the squirrels are most hungry and you will get to interact with them more. There are also other animals in Machida Squirrel Garden such as rabbits and guinea pigs too.
10. Aqua Park Shinagawa - the best dolphin show ever
Aqua Park Shinagawa is conveniently located just 2 minutes from Shinagawa Station and was reopened in 2015, and is an aquarium that emphasizes on the harmony of sound, light and life. The dolphin show there is like no other – the show creates an unbelievable atmosphere through the use of colors and music to add drama as the dolphins pull off their amazing tricks. At other sections of the aquarium, such as the "Wonder Tube" section – a 20 meter (22 yard) long tunnel – you will be able to watch rare marine creatures swimming right beside, and even above you!

You'll fall in love with the rest of our romantic list over at Trip 101, via the link below.