People Are Going Bananas for These Kit Kats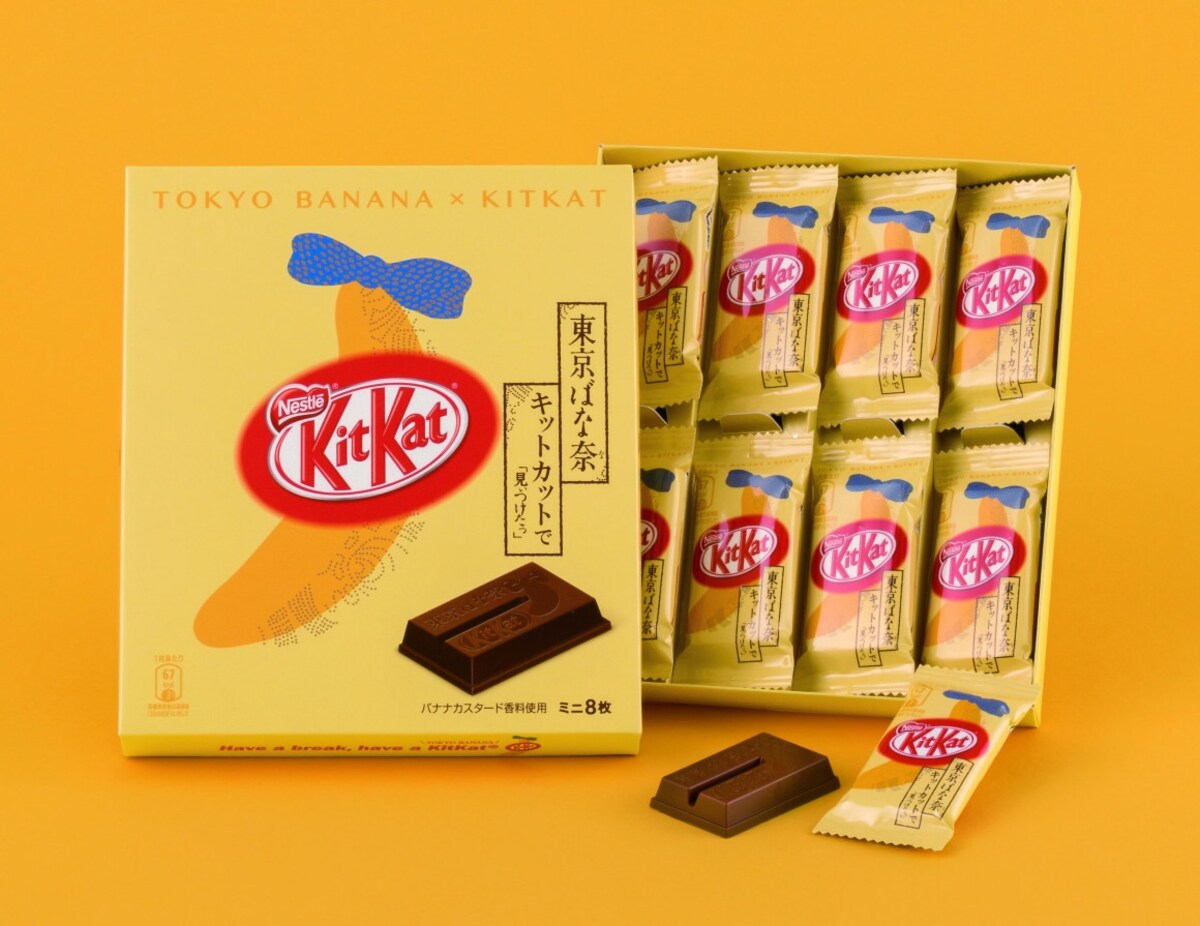 Now they're shaking things up with a brand new product, this time as part of a collaboration with Nestlé's world-famous Kit Kat chocolate wafers. The new chocolates will combine the best of each signature treat, sandwiching the moist creamy banana filling within the crunchy Kit Kat wafers, for "a moist-crunch combination never seen in any other Kit Kat before".
The chocolate wafer bars even resemble a pair of tiny bananas by being joined at one side and split down the middle. The words "Tokyo Banana" are also imprinted on the chocolate, along with the signature bow-topped banana logo.
The new Tokyo Banana Kit Kats will be available in eight-pack or 15-pack boxes for ¥650 (US$5.70) and ¥1,200 respectively.

The Kit Kats can be purchased at Tokyo Okashi Land (Tokyo Sweets Land) located at Ichiban-gai inside Tokyo Station from November 15, 2017 to January 9, 2018. After that, the product will become available at more stores around the Kanto region, including airports, train stations and highway rest areas.