'Ranma 1/2' Café Set to Open in 3 Cities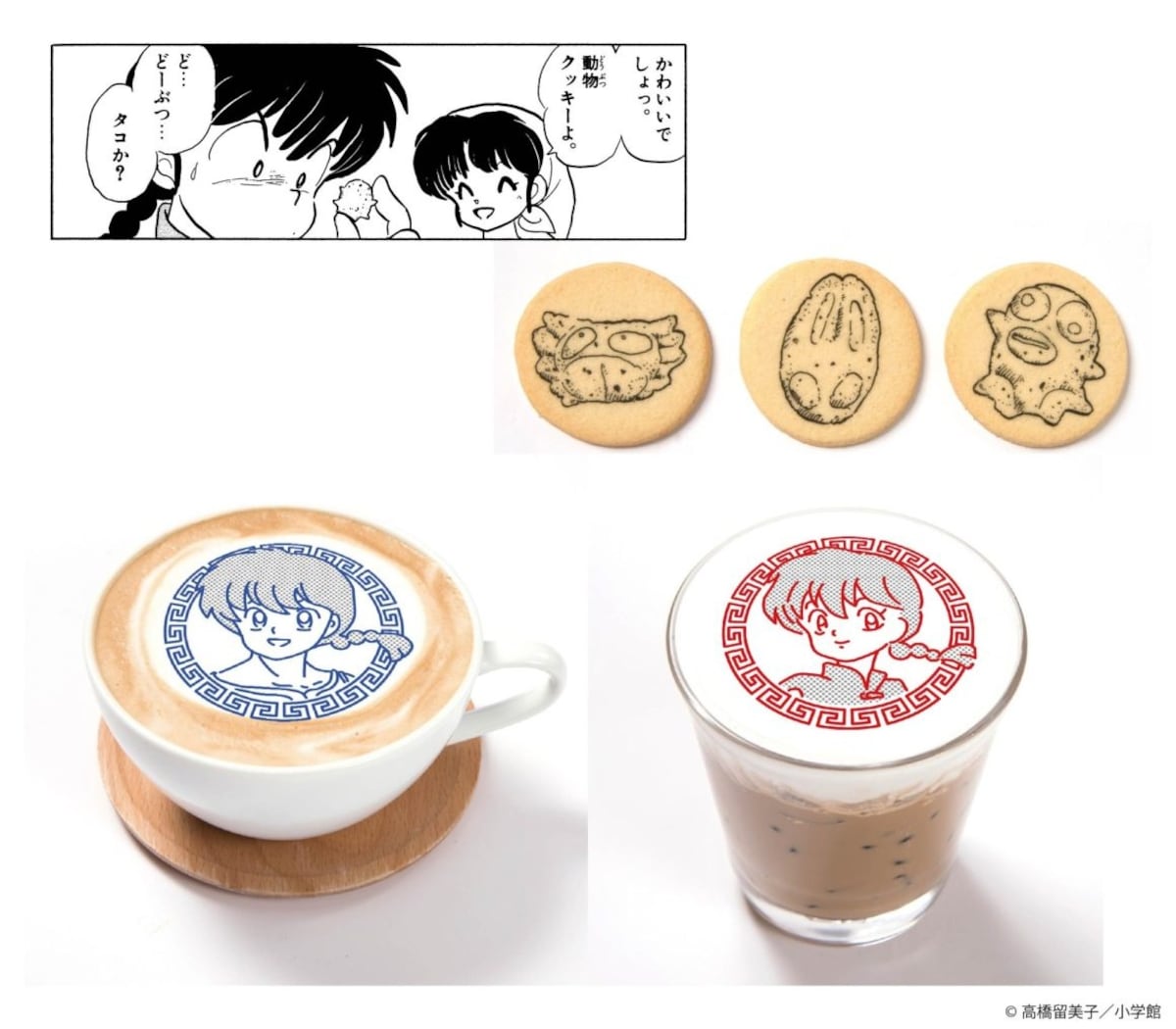 Wash your food down with "Transformation Lattes ~with Akane's Animal Cookies~" (¥790). The hot latte comes with a randomly selected image of male Ranma, Ryoga, Shampoo, Mousse, or Akane. The iced version comes with a randomly selected image of female Ranma, P-chan, Shampoo's cat form, Mousse's duck form, or Genma's panda form. Each order is accompanied with one of Akane's randomly selected animal cookies.
For a real off the wall drink, sip on the "Infinite Fighting Spirit! Rare Fish Bowl Drink" (¥1,290). Even Ms. Hinako's betta fighting fish make an appearance (alongside plenty of fruit)! Keep this bowl by your side to always have plenty of energy.
In addition, visitors who order a drink will receive a randomly selected coaster of one of the 10 characters above.
Café visitors will also have the opportunity to purchase a variety of Ranma ½ limited-edition goods, including, but not limited to, key chains, tin badges, tote bags, towels, masking tape, whiteboards, plates and hair clips. Note: You do not need to enter the café to shop for goods.

Even if you can't make it to one of the café locations in person, it's still comforting to know that Ranma and friends are entertaining people all these years later—and probably gaining some new fans to boot.

For the location of each café and their corresponding dates, be sure to read the full story at RocketNews 24!