'Ranma 1/2' Café Set to Open in 3 Cities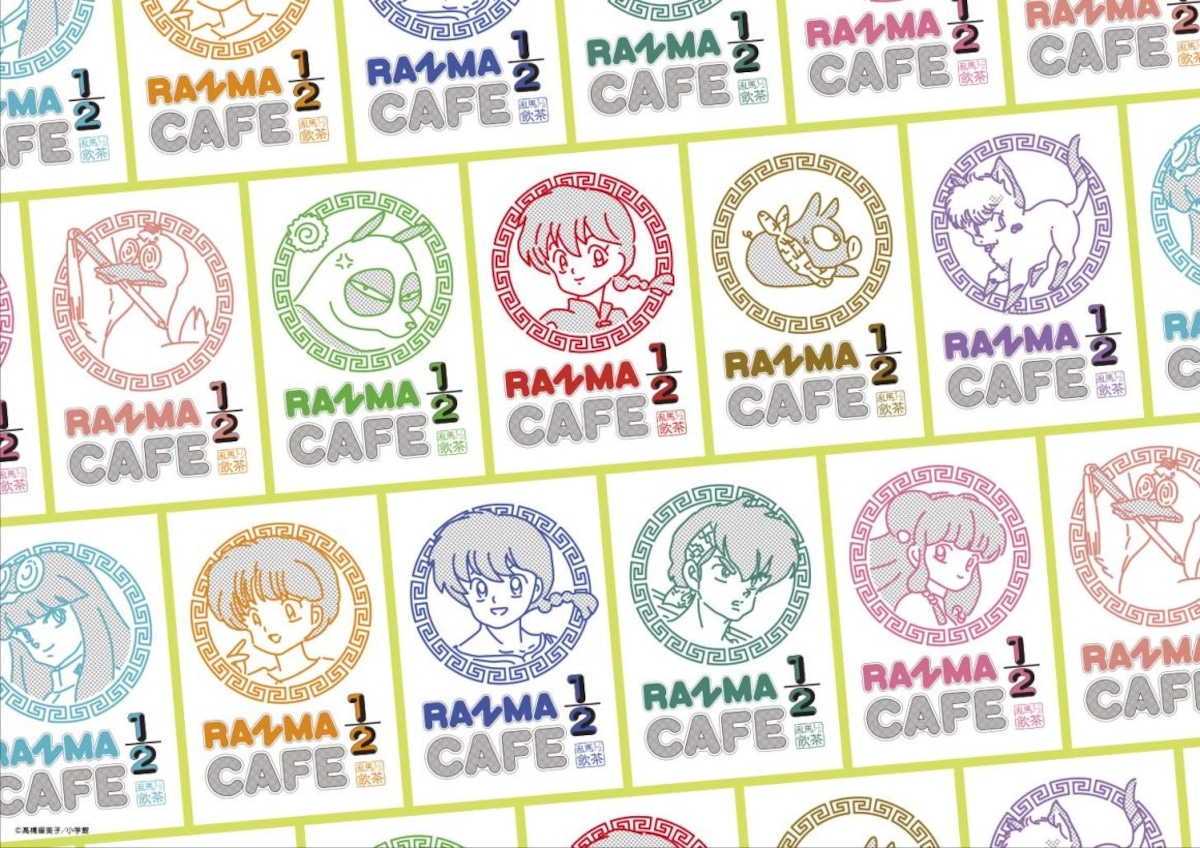 Beginning on November 9 and lasting through January 2018, the pop-up cafés will appear at THE GUEST café & diner locations in Osaka, Nagoya, and Tokyo. Furthermore, these are no run-of-the-mill establishments–the ample menu offerings range from food to drinks and pay homage to a wide variety of the series' main characters, with some truly ingenious references to the series. In fact, it's as if visitors will be able to experience first-hand the zany antics of the cast as they appeared in the original pages of Shonen Sunday three decades ago!

Well then, let's take a look at the menu offerings, shall we?
First up is the: "Eat Up! Cat Café's Gomoku Ramen" (¥1,490/US$13.10 [with limited Chinese-style spoon] or ¥1,190/US$10.50 [without spoon]).

The "Eat Up! Cat Café's Gomoku Ramen" comes with an exclusive offering. For ¥250 extra, you can order a "VR topping" to enjoy some VR entertainment before your bowl of steaming noodles arrives. The scene in question is taken from the story featured in Chapter 60 of the seventh manga volume titled "Aim for the Goal," in which Ranma agrees to the Miss Martial Arts Takeout contest.
Up next is "Akane's Sample Meal ~Hidden Flavor~" for ¥1,290. We all know how to approach Akane's cooking…with a ten-foot-pole. Now you can actually sample the curry that Akane made with all of her effort, complete with a hidden flavor surprise.
Moving over to the sweets, there's, "Genma Saotome Japanese-Style Sweets Plate" (¥1,390). Simply pour the hojicha in the kettle over the Genma (panda form)-shaped cotton candy to enjoy this delectable dessert.
For a sweet with a little more nutty flavor try the "Snatch It! Phoenix In-the-Flames Heavenly Broiled Sweet Chestnut Mont Blanc" (¥1,290). This dish immortalizes Ranma's desperate escapades to steal the Phoenix Pill from Cologne, Shampoo's great-grandmother, in order to reverse his female transformation. It's also a subtle nod to Cologne's "chestnuts roasting on an open fire" technique.