6 Must-Visit Spots Around Lake Kawaguchi
Lake Kawaguchi (or Kawaguchiko) is one of the Fuji Five Lakes that can be found around Mount Fuji, the most iconic mountain in Japan. It is also the most accessible lake amongst the Fuji Five Lakes. As the second largest of the lakes, there are many wonderful spots from which to see Mount Fuji. Here are six that you definitely have to visit!
6. Appreciate the seasons at Oishi Park Kawaguchiko Natural Living Center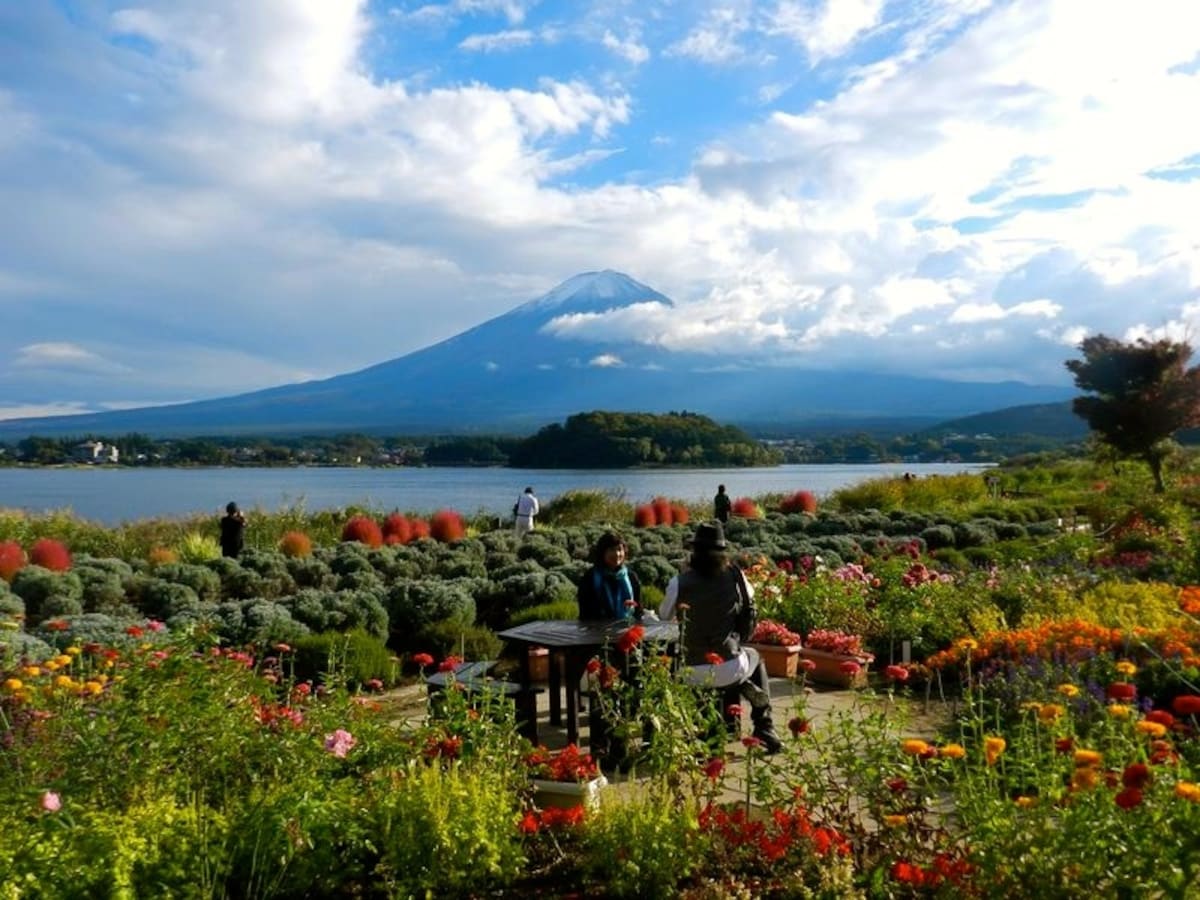 Oishi Park Kawaguchiko Natural Living Center is one of the best places around Kawaguchiko to appreciate the seasons – one of the boons of Japan's geographic location. For those who love photography, one of the best seasons to visit this place is during summer, especially in June and July. During this period, various types of flowers will be blooming, creating a marvelous scenery of colorful flowers, a huge lake, and the beautiful Mount Fuji.
5. The soothing music boxes of Kawaguchiko Music Forest
The Kawaguchiko Music Forest is a museum about 30 minutes from Kawaguchiko Station by bus. Here, various types of music boxes are placed on display, together with one of the biggest mechanical organs in the world. There are a total of 3 exhibit halls and cathartic music will serenade you as you walk around the museum. Furthermore, if you happen to visit Kawaguchiko Music Forest around June, you will also be able to enjoy a fantastic rose garden outside where over 720 species of roses will be on display!
4. A bird's eye view from Mount Kachi Kachi Ropeway
Mount Kachi Kachi Ropeway is conveniently located just 13 minutes from Kawaguchiko Station. You will be able to access the top of the mountain, also known as the Tenjoyama Park, via a 3 minute long ropeway ride. Those who prefer an adventure can walk up the hiking route too. From the top of the mountain, you will be offered an amazing view of the city, Kawaguchiko, Mount Fuji and the other nature that surrounds it. Different sceneries can be enjoyed according to the season.