Giant Robots Battle It out, but Who Will Win?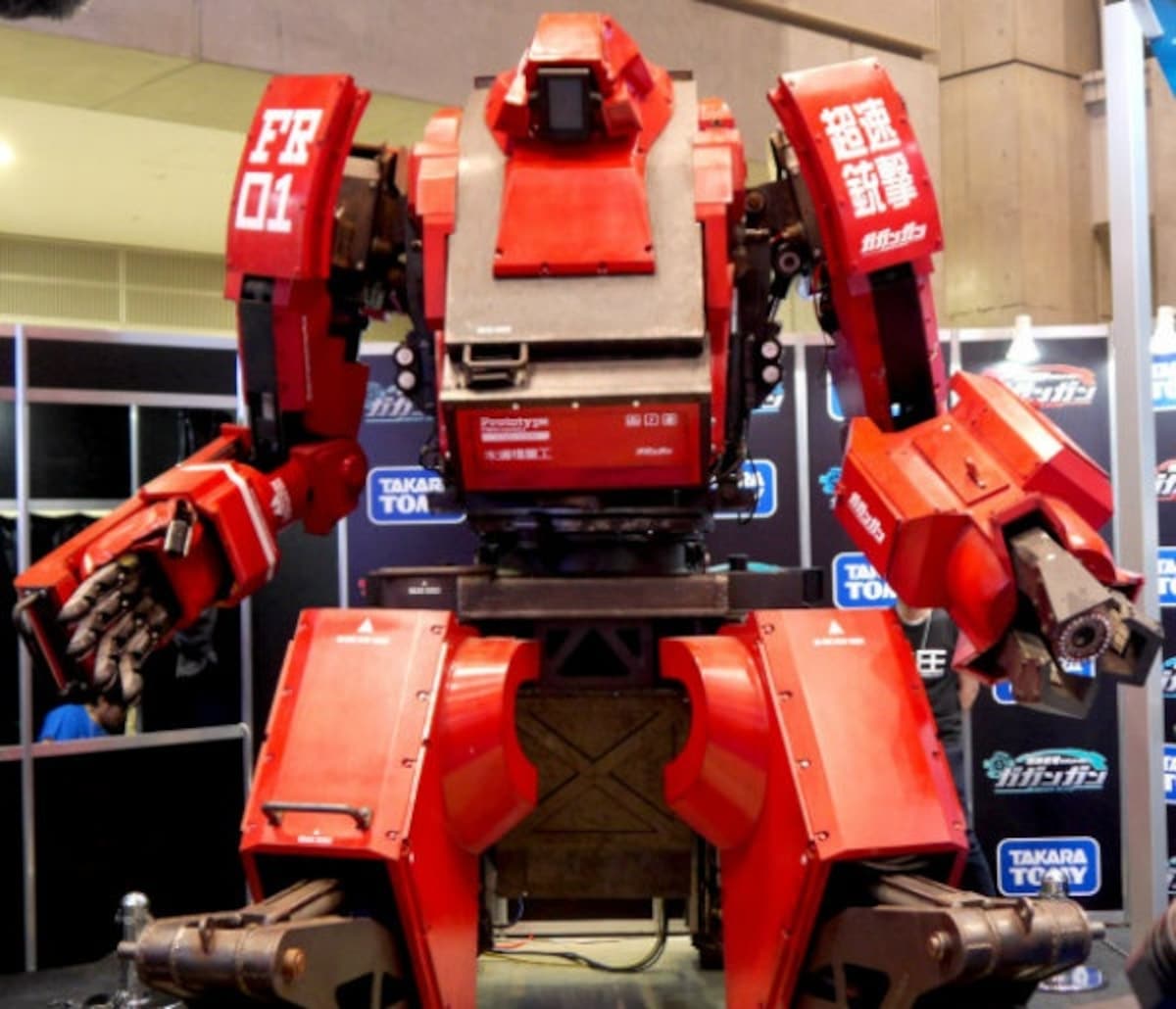 This was a rivalry that had begun two years ago after the 13-foot (4-meter) and 6.5-ton Kuratas made waves around the world for being available on Amazon Japan for the reasonable price of ¥120 million (US$1 million in 2015). The news reached MegaBots in California who then challenged Suidobashi's giant fighting robot with their own 15-foot (4.6-m) tall, six-ton robot named Iron Glory (Mark II).
Suidobashi accepted to much fanfare and then, well, not much happened for the next two years. Both sides went back to the labs to ensure they had the best bot and the rest of us just kind of forgot about the whole thing.

But now Kuratas and Iron Glory came crashing back into our lives with their first official bout, and what a doozy it was!

Right off the bat, Kuratas swiftly charged at Mark II avoiding one of its missile thingies and then delivering a swift 600-pound (272-kg) punch that knocked Iron Glory flat on its butt.
It was a shining moment in Japanese engineering to achieve such a stellar victory in the first ever giant robot fight, but Megabots were far from finished. The second match, held right after, was to be Kuratas against Megabots' Eagle Prime (Mark III), weighing in at 12 tons and measuring 16 feet (4.9 m) tall.

With a much more formidable foe, Kuratas had its work cut out for it and ended up getting tied up with Eagle Prime during close quarters combat. Officials called a timeout, and in the process probably saved Kuratas, which was taking hard hits to the midsection.
When fighting resumed the turning point was clear when Kuratas made the very risky gamble of adding a paintball gun to their arsenal. Although, their intention was to blind Eagle Prime, they forgot the golden rule: Never bring a knife to a gunfight, and never bring a paintball gun. That's just ridiculous.

Eagle Prime however made the wise decision of putting on a giant chainsaw this time around. After a little showboating, Megabots began digging into the arms of Kuratas until Suidobashi threw in the towel.
Here is the fight in its entirety but if you're busy the Kuratas vs Mark II fight begins at nine minutes and the Kuratas vs Mark III match is at around 13 minutes.

And with that, both Japan, getting the historic first win, and America, earning their reigning crown, can walk away with their heads held high. Although it surpassed my expectations, it was still more like a large-scale "Rock 'Em Sock 'Em" fight rather than the Gundam brawl that anime has promised us would happen someday. But hey, you gotta start somewhere, right?