New Sake-Infused Kit Kat is a Must-Have Snack
Early last year, Nestlé Japan caused a mini-sensation at home and abroad when it announced the release of the first ever sake-flavored Kit Kat, with white chocolate-encased wafers containing 0.8 percent alcohol and bursting with the taste of Japanese rice wine.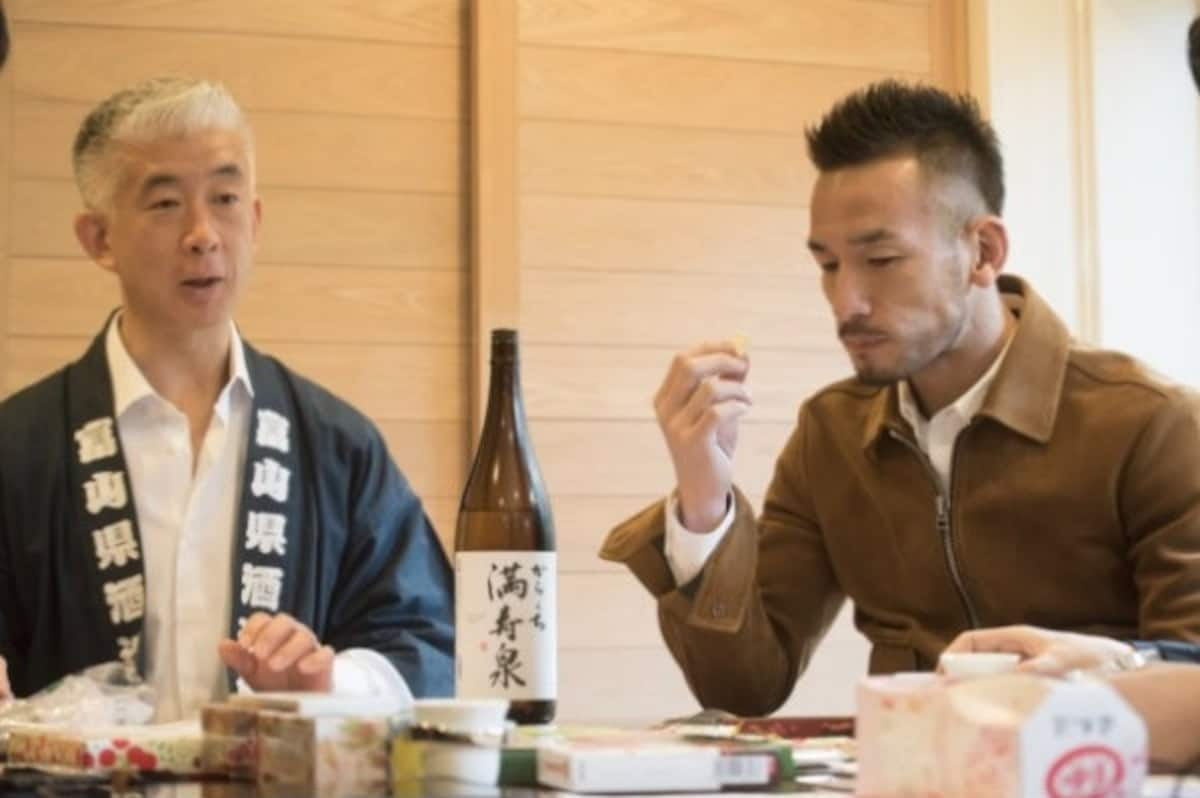 While those Kit Kats were served up in bright cherry blossom packaging designed for the souvenir market, Nestlé is now releasing a new type of sake Kit Kat for refined tastes, enlisting the help of former Japanese football player Hidetoshi Nakata and Masuizumi, an esteemed Toyama-based sake brewery, to help produce the new chocolate.

According to Nestlé Japan, the new premium sake Kit Kats were developed over the course of a year, with Nakata overseeing the production process. Often touted as one of the greatest Japanese soccer players of all time, Nakata might seem like an odd choice for the collaboration, but the retired sportsman actually has a passion for Japanese sake, releasing his own sake brand, "N," overseas last year.

Nakata's mission is to help people around the world understand and appreciate sake, approaching the market with a product similar to wine, which goes well with a variety of cuisines other than Japanese food. This makes him a perfect fit for the new Kit Kat release, which blends sake with chocolate, a sweet yet unconventional palate partner.
Toyama Prefecture's Masuizumi sake brewery, which has a history that dates back to 1893, was chosen from over 100 breweries to provide the premium sake used in this special release. According to Nestlé, the crisp dry finish of Masuizumi's sake paired perfectly with their white chocolate wafers, creating a distinct sake aroma and depth of flavor which can be enjoyed as soon as you bite into the sweet.

Called the Masuizumi Japan Sake Kit Kat, the new product will be sold in red boxes containing nine individually packaged bars, with "Masuizumi" appearing on the front of each wrapper in Japanese. On the box is an image of a beautifully wrapped sake bottle done up with a red bow, indicating a premium liquor served for a very special occasion, which also reflects the sweets inside, as the tagline reads: "The elegant taste of sake, wrapped in the gentle sweetness of white chocolate. Enjoy the rich, satisfying flavor of sake."
On the side of each Kit Kat box is a link to Nakata's Sakenomy app, another venture by the Japanese superstar which lets users search for sake brands and record information from labels on bottles to enhance their drinking experiences.

On sale at souvenir stores around Japan from mid-September, each box of Masaizumi Japan Sake Kit Kats will retail for ¥700 (US$6.46).