These Towering Statues Take the Cake
The Narita-san Kurume Bun-in, otherwise known as the Kurume branch of the Shinsho-ji temple is located in Narita City with this particular branch is located in Kurume, Fukui Prefecture. It's a Buddhist site that features one of the largest Kannon statues in all of Japan, as well as a mesmerizing Buddhist pagoda.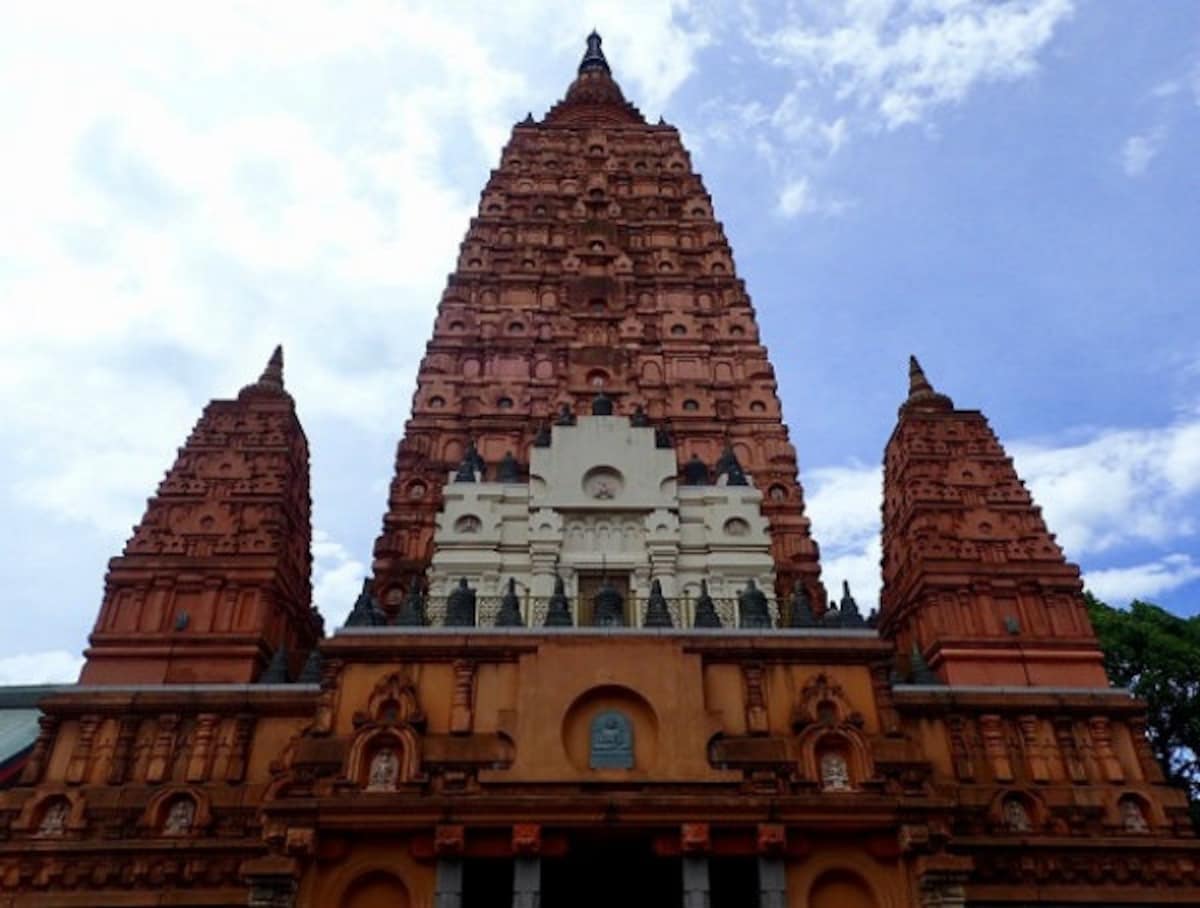 In fact, the pagoda has been compared to Mahabodhi Temple in Bodh Gaya, India.
Pictured above is the real deal. Only slightly similar, right?
The Kurume branch opened in 1958. Since then, it has attracted believers from not only Kyushu and other parts of Japan, but from overseas as well. After paying a cheap ¥500 (US $4.58) fee, you can see the huge Buddhist statue—named the "Merciful Mother of Salvation"—up close and personal. Mama is 62 meters (about 203 feet) tall, so she and her baby look more like Godzilla and Mini Godzilla up close.
Narita-san's Kurume branch isn't exactly easy to get to by train, so we recommend going by car instead. It's only about 10 minutes away from Kurume IC on the Kyushu Highway. The Buddhist statue and pagoda are so huge that it's not hard at all to spot it, even when you're a few minutes away by car.
After paying ¥500, you probably want to do more than look at the outside, right? You're in luck. The Buddhist pagoda offers tours, and you can also go inside the Kannon statue.

At the top of the statue you'll find some very tiny windows that offer a pretty incredible view of the city below.
Besides the Kannon statue, there are a few more interesting things to check out on the grounds, like these statues.
A giant Kannon statue, an Indian-looking Buddhist pagoda, entertaining statues, a great view… if this sounds like something you'd be into, head on over to Fukui Prefecture and check it out!