Carb-Free Sushi is Coming to Major Sushi Chain
As foodies are quick to point out, "sushi" doesn't mean raw fish. The term actually refers to vinegared rice. That said, the most popular and commonly eaten types of sushi pairs rice with raw fish like nigiri sushi, in which a slice of fish is placed atop a block of rice.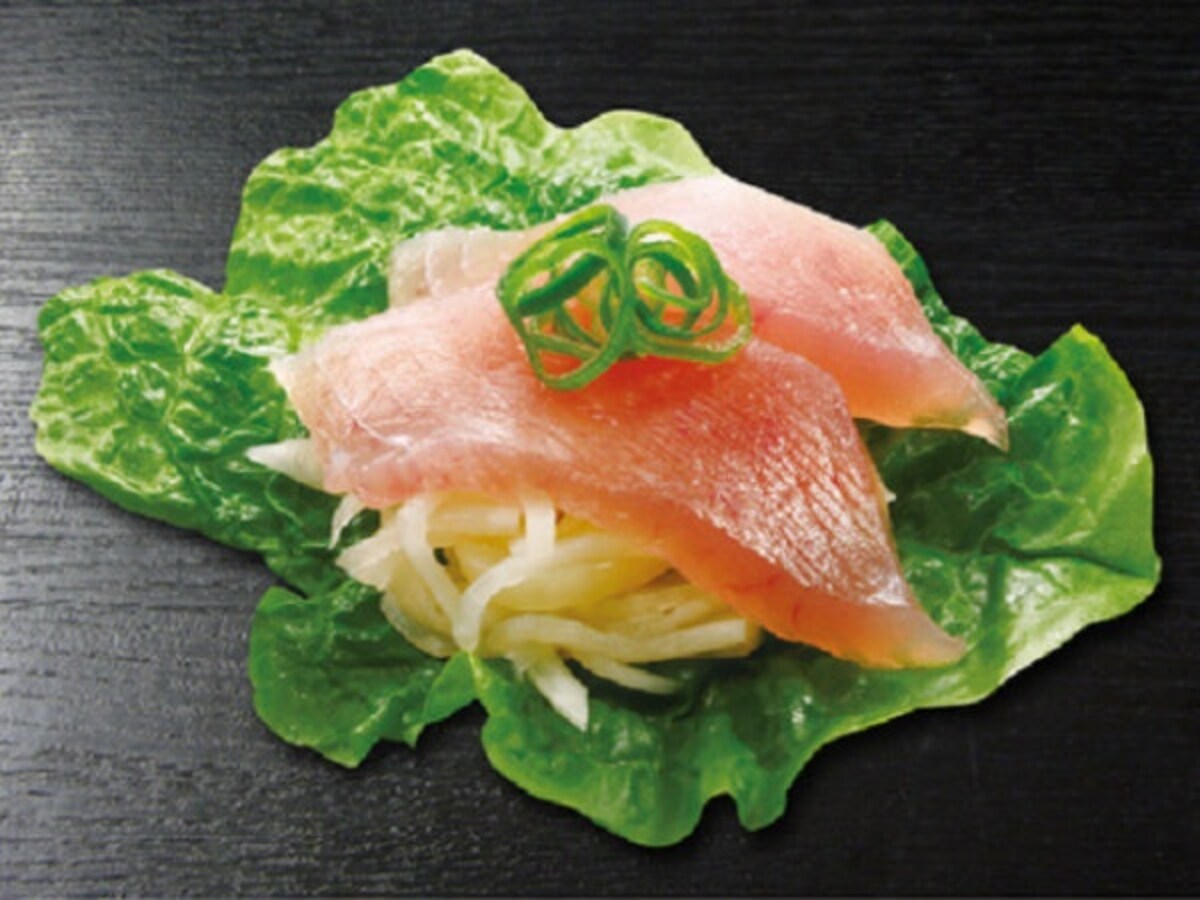 In fact, the combination is so prevalent that there's a second word in Japanese, shari, for the rice portion of a piece of nigiri sushi, which brings us to the new shari yasai sushi from popular revolving sushi chain Kurasushi.

The shari yasai (yasai meaning "vegetable") sushi looks like regular nigiri sushi. However, underneath the seafood morsel the rice has been replaced with daikon radish slices seasoned with sugar, salt, soy sauce and yuzu kosho, a peppery citrus-flavored paste. Kurasushi will be offering bintoro (albacore tuna)...
and boiled shrimp (both priced at ¥108 [US$0.98] per plate, as are all of Kurasushi's sushi items).
Joining them in the shari yasai lineup are a pair of hand rolls, one with maguro (tuna) and the other with shrimp.
If the idea of no rice seems like sushi sacrilege, but yet you still want to limit your carb intake,Kurazushi will also be rolling out petite shari sushi, with half the rice of standard nigiri and topped with salmon or albacore.
In recent years, revolving sushi chains have been adding noodle dishes to their menus, and for the final part of its new reduced-carbohydrate lineup, Kurasushi has unveiled noodle-free ramen (¥399), swapping bean sprouts and carrots for the noodles but keeping a traditional gyokai fish stock ramen broth.