7 Ways to Go a Little Extreme in Okinawa
Kiteboarding (Miyako Island)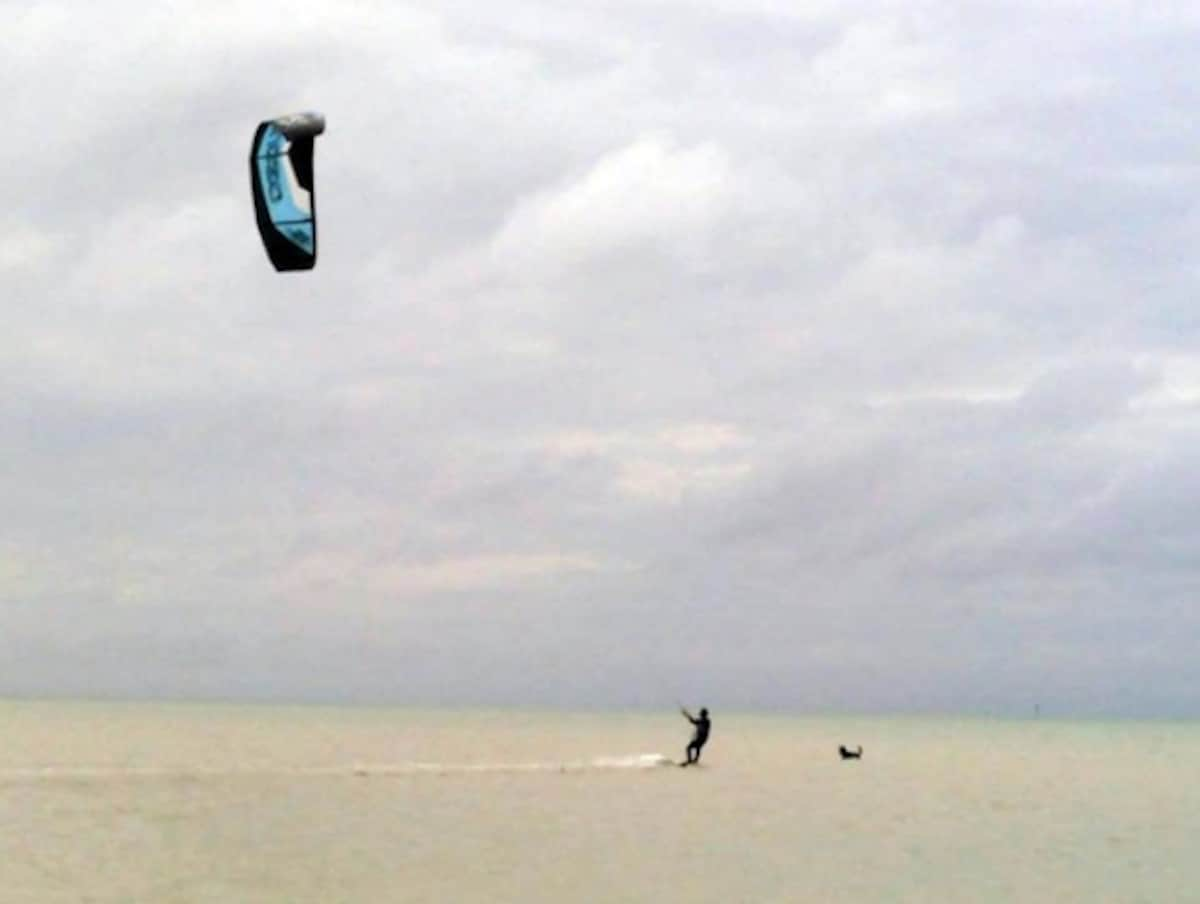 Learn from experienced teachers as you soar through the sea and air on a kiteboard off one of Okinawa's most beautiful southern islands. While you're in the area, you might also consider diving, snorkeling, stand-up paddleboard or exploring the local caves!
Parasailing (Naha, Main Island)
Lift off from Naha and enjoy a bird's eye view of shimmering blue ocean and the Kerama Islands on a quick tour.
Parasailing (Yakena Port, Main Island)
Enjoy a fun parasailing experience and thrill to superb views of the Pacific Ocean. You may even be able to see submarines or ships from high above! Located on the main island in Urama City.
Parasailing & Jet Skiing (Nago, Main Island)
Enjoy a variety of marine sports on the east coast of Nago, including parasailing, jet skiing, banana boating, snorkeling and more!
Powered Paragliding (Nakagusuku, Main Island)
Try the hottest new activity in Okinawa: powered paragliding! Fly over the blue sea with an experienced instructor by your side. Enjoy great views and an awesome adrenaline rush.
Parasailing, Water Jet Pack & Flyboarding (Sesokojima, Main Island)
Fly in the sky while parasailing above the beautiful scenery of Okinawa—or, if you want a bit of action closer to the water's surface, try a water jet pack or flyboard. The action all starts on the beach on Sesokojima Island, which is connected by bridge to Okinawa's main island. After you're done hovering above the water, have fun right in the waves with banana boating, snorkeling and more!
Jet Boat & Parasailing (Motobu, Main Island)
Finally, cross the bridge from Sasekojima Island to Motobu for a few more high-adrenaline options! There's more parasailing, including packages with access to the stunning Churaumi Aquarium, or you can rip through the refreshing currents as you speed across the surface on a jet boat (with, naturally, a parasailing add-on).