Craving Matcha Infused Goods? Come to Osaka!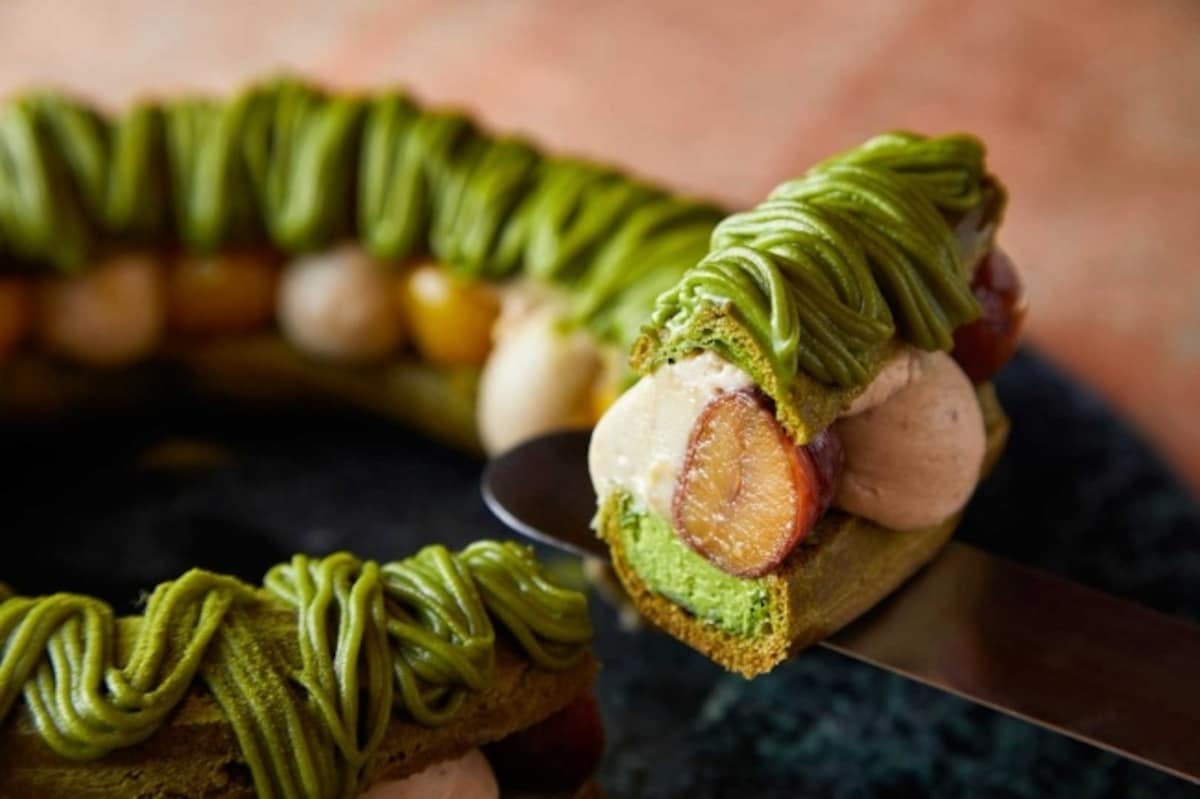 The main matcha sweets table will feature the buffet's signature Paris-Brest in Mont-Blanc style, 30 centimeters (almost 12 inches) in diameter of flaky cream puff pastry filled with a praline flavored cream, chestnuts, and topped with a matcha-infused cream. The will also be "American-style" cupcakes and doughnuts, clafoutis French dessert with a matcha batter, matcha chocolate mousse, and more.
The chef's special Chocolate Trolley will be filled with all sorts of goodies too, from firm chocolates with a bite like matcha Rocky Road and matcha bonbons, to soft, creamy chocolates like matcha truffles.
To balance out all of the sweetness, the "Savory Menu" offers choices like kabocha cream soup and shrimp fritters flavored with matcha, salads, wraps, and more savory delights. The drink selection will, of course, include various types of tea—seven different kinds to be exact—such as genmai-cha (green tea with roasted rice) and cold-pressed green tea, in addition to black tea and coffee.

Now is your chance to get your fill of all the green tea delights you can eat! Spaces are limited and the buffet is open only on weekends, so you'll want to make your reservation soon at the hotel's website.

For more information including the location of Hyatt Regency Osaka, check out the full story below from Rocket News 24 below.