Japan Gets Its First Cat Café Train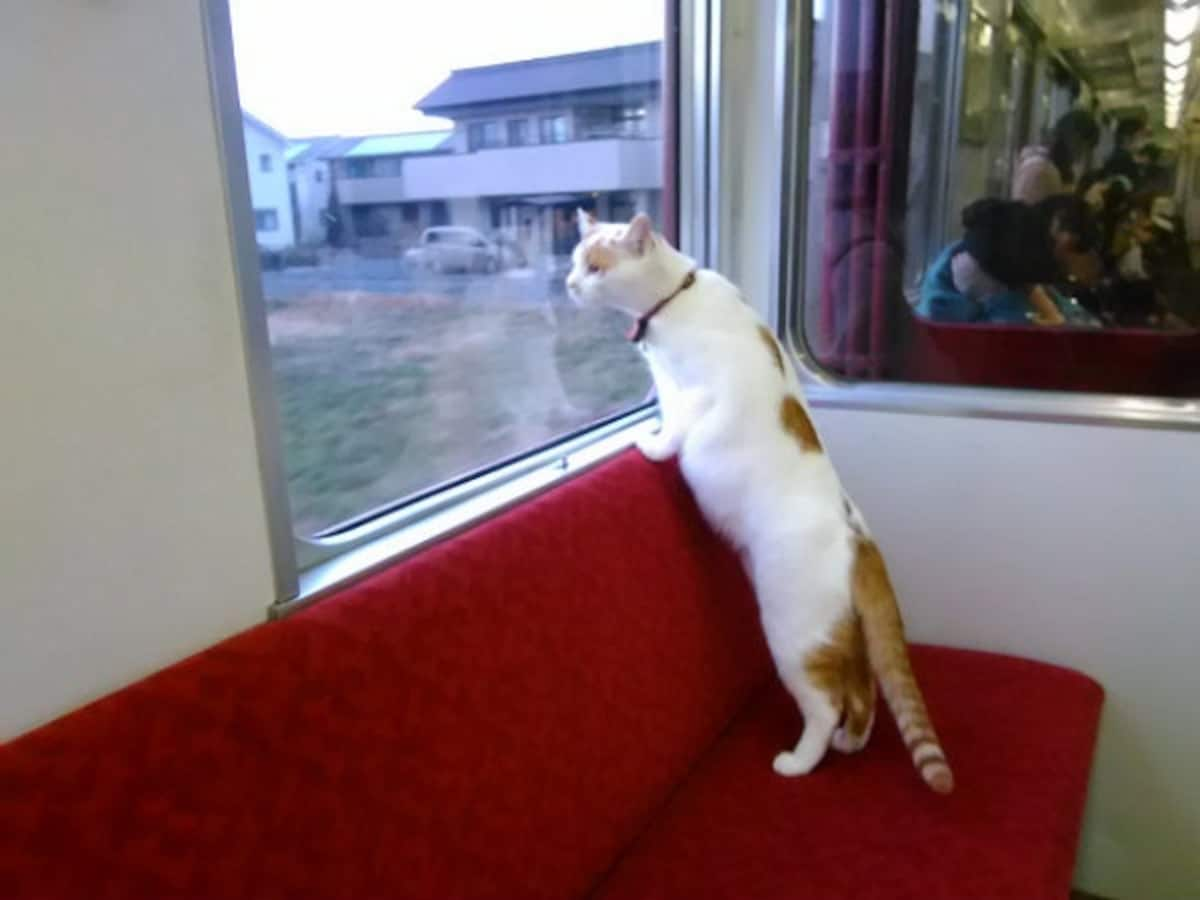 The project is a joint venture with Yoro Railway, which operates in Gifu and Mie Prefectures. The Cat Café Train will run between Gifu's Ogaki and Ikeno Stations, and passengers will share the carriage with a number of rescue cats which were originally scheduled to be culled but are now under the protection of Sanctuary.

The Cat Café Train is a one-day affair, with its initial run starting at 10:30 a.m. on September 10 at Yoro Station, from where it will travel to Ikeno, arriving at 1 p.m. For cat lovers traveling in the opposite direction, the second Cat Cafe Train will leave Ikeno at 11:20 in the morning and arrive at Ogaki at 2:50 in the afternoon.

Passengers will be given a bento boxed lunch, sweets and a ticket good for unlimited travel on Yoro Railway for the day. In addition, a portion of the per-person participation fee of ¥3,000 (US$27) will be used to fund Sanctuary's rescue cat operations.
Human capacity is limited to 40 passengers for each Cat Café Train. Yoro Railway began taking reservations on August 7, announcing that seats could be booked until either September 4 or until all available reservations were filled, whichever came first.

Given Japan's love of both cute animals and rail travel, it's no surprise that it took less than a day for 80 people to book their seats, and Yoro Railway sent out a second announcement on August 7 that reservations were now closed. Given the tremendously quick response, however, we wouldn't be surprised if the company is already planning another Cat Café Train for a future date.