The Discovery of Ramen: For Kids!
Immedium is an independent publisher of children's books based out of San Francisco. Dedicated to publishing multicultural themes, the publisher is kicking off its "Asian Hall of Fame" series with the first U.S. children's book about ramen!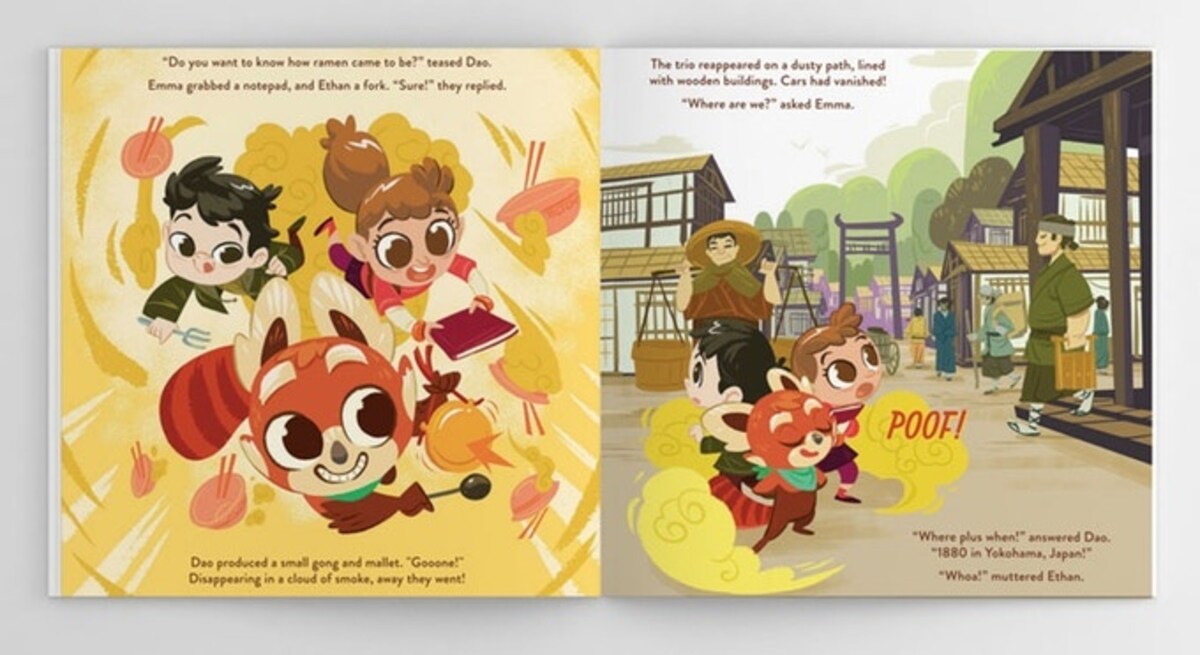 In The Discovery of Ramen, red panda Dao brings classmates Emma and Ethan on a trip to Japan in the 1880s. Together they zip through the decades to witness the evolution of street food, the birth of instant ramen, and the exploding popularity of these yummy noodles around the globe.
The book is co-authored by former Dark Horse Comics editor Phil Amara and Immedium founder Oliver Chin, and delightfully illustrated by Juan Calle. Calle was co-author of Immedium's first successful Kickstarter children's book, Good Dream, Bad Dream, which was bilingual in English and Spanish.

Hungry for more? You can get your own copy and support this tasty-looking ramen tour at Kickstarter below!