Round & Round the Sushi Goes
Well-known Japanese toy manufacturer Takara Tomy has been making eating and drinking fun over the years with amazing toys like the somen slide. Now it's time for the nation's beloved sushi train concept to be given the Takara Tomy treatment.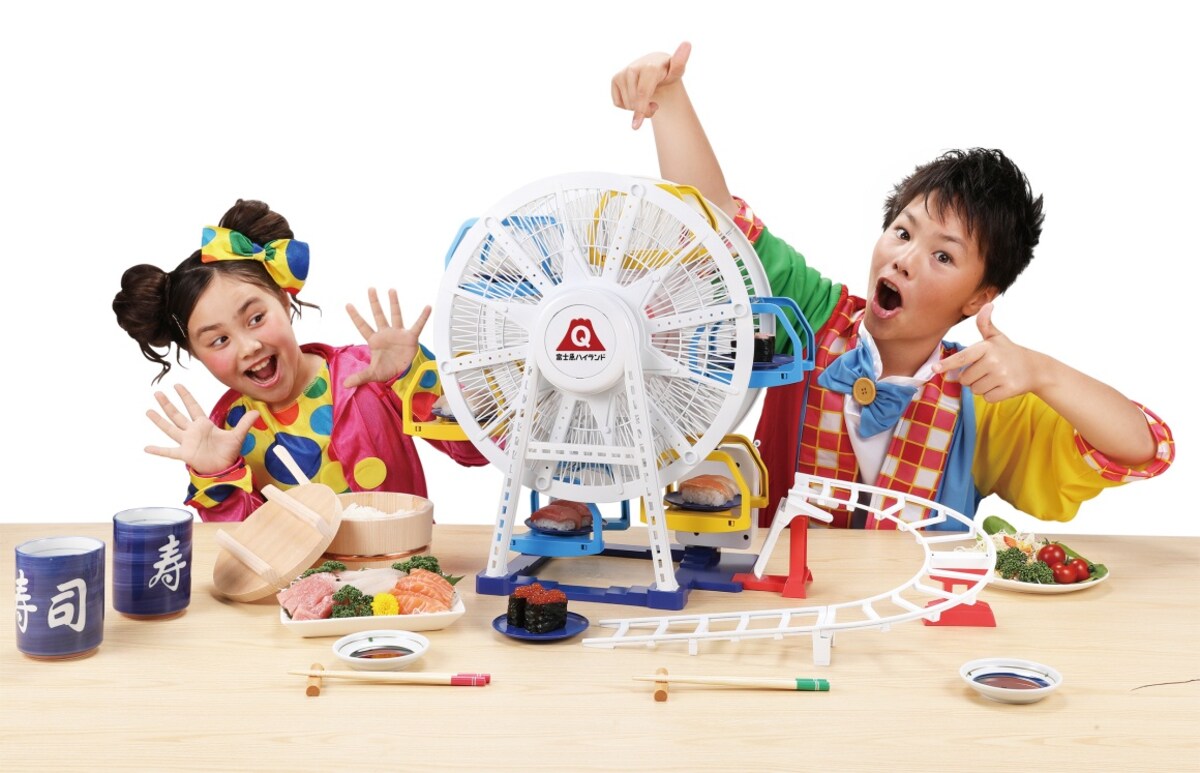 Building upon its experience with the existing lineup of miniature sushi trains designed for home use, Takara Tomy thought way out of the box when coming up with this new design. Now you get to watch your plates of sushi going round and round on a vertical axis, thanks to the six-carriage Ferris wheel, which has been designed to look like the one at Fuji-Q Highland amusement park, located near the base of Mount Fuji.
Unlike the Ferris wheel at Fuji-Q, however, this mini version comes complete with a rollercoaster track attachment, so that once you've chosen the dish you want, it comes hurtling down to the table at the flick of a lever.
The kit also includes a tool for preparing the shari rice which acts as the base for a variety of neta toppings.
To see the sushi Ferris wheel in action, check out the wacky commercial above.
Like a day at a fun park, this sushi experience doesn't come cheap, with the battery-powered product set to retail for ¥10,778 (US$97.14).

Despite the high price tag, sushi-loving theme park enthusiasts of all ages will love this new product. To get on board, head over to Takara Tomy's online store, where you can pre-order the item, which is due to go on sale in July 2017.