15 Popular Shops in Shibuya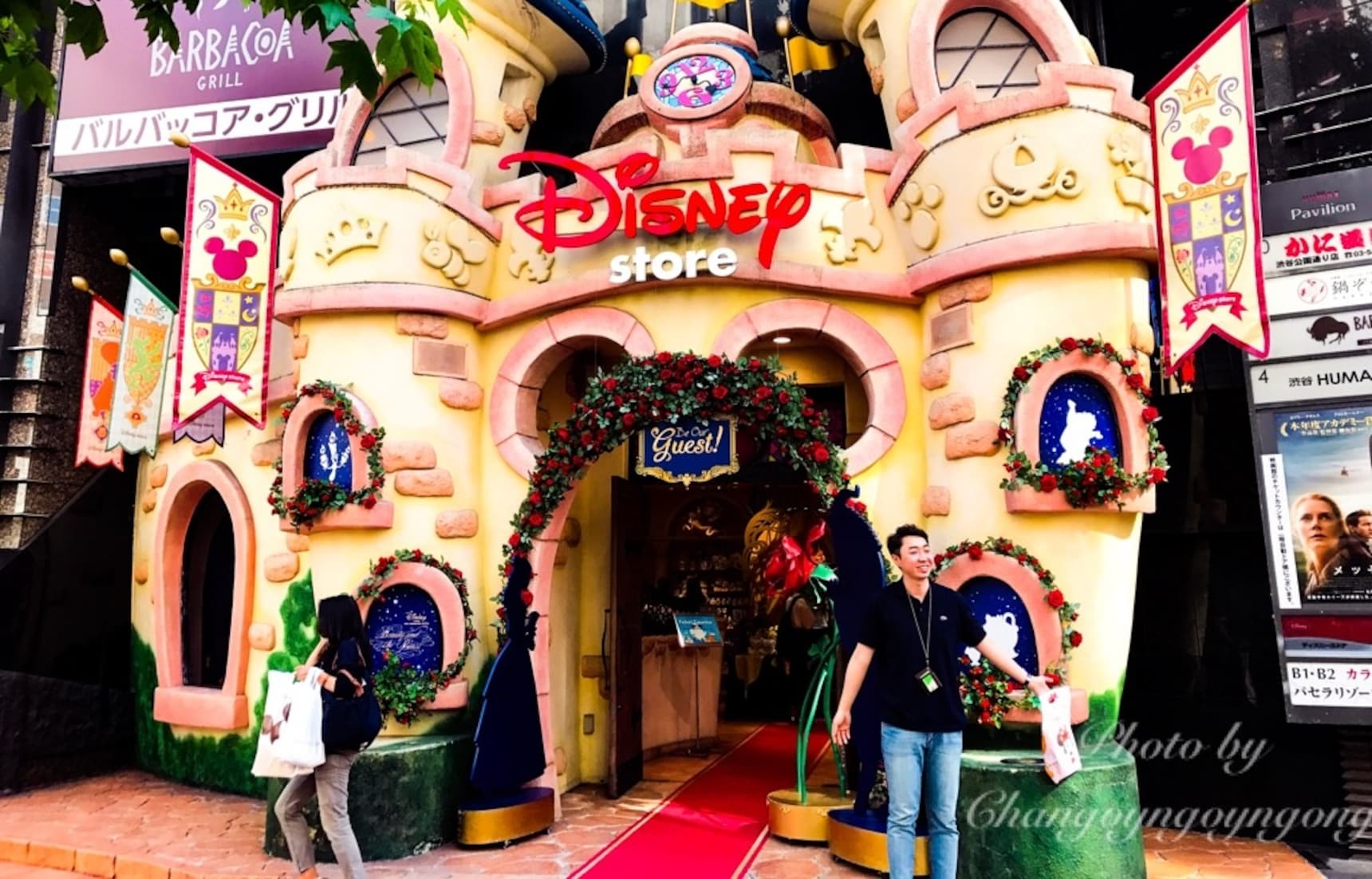 109 Men's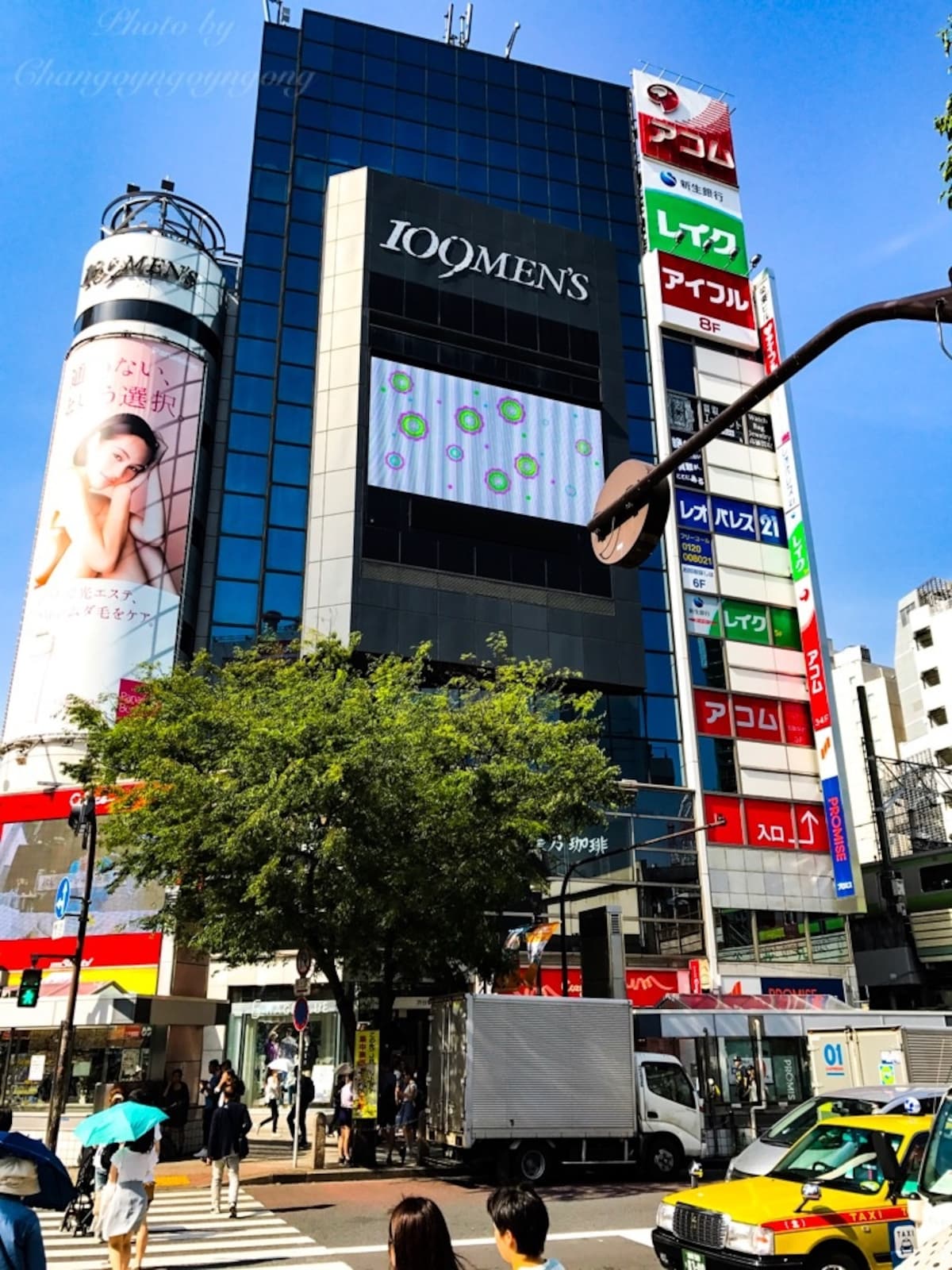 Shibuya's famous 109 building has long been a fashion superstore for women—and there's a for-men version just a few blocks away! In this building, gentlemen who want to sport the Japanese youth look will find all their heart's desires, from coats and shoes to cross-shaped jewelry.
Tsutaya
Tsutaya is a longstanding mega-chain of video rental stores. While there's little need for video rentals these days, Tsutaya still offers retail sales of CDs, DVDs, games and books. More importantly, the second floor of this building is home to a Starbucks with the best view of the Shibuya Scramble crossing. Just be ready to hover for a while if you want to sit right at the window!
Shibuya 109
The original Shibuya 109 building is a megastore for the most stylish young women in Japan. For women on the lookout for Japanese fashion, this is where the kawaii inside you will awaken.
Adidas
When it was opened in December 2008, this became the largest Adidas brand store in Japan. There's absolutely no reason Adidas fans—or people who like good shoes in general—shouldn't come here!
H&M
The national flagship store of one of the world's biggest fashion retailers, H&M, is located in a relatively new building right in Shibuya. It's perfect for young fashionable people, and you can even find stock items from past seasons!
Mega Don Quijote ('Mega Donki')
Don Quijote is a massively popular bargain retail chain in Japan. From snacks and cosmetics to cosplay goods and electrical appliances, Don Quijote has pretty much everything you will ever need. Shibuya's "Mega Don Quijote" is an especially big branch of the retail chain, offering an expanded selection and better services for foreigners, including tax-free service counters.
Forever 21
This famous fast-fashion store originated in the U.S. and now has a strong footprint in Japan. There are two entrances to the Shibuya store: the one pictured, and another in the back via the Seibu building. You can shop like a Californian right here in Shibuya!
Loft
For those looking for gifts, small souvenirs or miscellaneous household items, Loft has it all. The Shibuya branch is also the flagship store for Japan, occupying a whole building. This is a must for all lovers of presents and knickknacks!
Seibu
Seibu is a well-known name in Japan, operating not only department stores but also real estate holdings and several train lines in Tokyo, including the Seibu Shinjuku Line and the Seibu Ikebukuro Line. Seibu Shibuya presents spacious buildings with numerous brand stores located right next to Shibuya Station. The stores are divided into men's and ladies' zones.
Zara
Here's another world-famous fashion retailer with a store in Shibuya—or rather, two stores in Shibuya! The one pictured is on the main street (Koen-dori) not far from Marui (OIOI), a spectacular department store with gigantic sign that's impossible to miss. The other, smaller store is near Loft.
Disney Store
This is the best shop for Disney lovers who don't have enough time to visit Disneyland or DisneySea. There's an extensive lineup of Disney character goods from pretty much any Disney film you can imagine. A real Disney fan will be spending hours here!
Onitsuka Tiger
Onitsuka Tiger is a highly popular Japanese sneaker brand. The label has already made some inroads overseas, but its presence is still strongest in Japan. This large shop in Shibuya has numerous limited-edition sneakers and Japan-only models. The service is also top-class, with our reporter confirming that the staff can speak at least English, Thai and Chinese dialects.
Muji (無印良品)
Not the easiest shop to spot if you're not so hot at kanji, Muji is a Japanese minimalist retail store that only sports four kanji characters (無印良品・Mujirushi Ryohin, literally "Unbranded Superior Articles") as its logo. Focusing on small gifts and household items with minimalist design and earth-tone colors, Muji products look good wherever you put them, matching best with a minimalistic Japanese or Scandinavian interior.
Tower Records
Tower Records is a must-visit spot for lovers of music, movies and anime. This shop has an unbelievably large inventory of CDs, DVDs and even records. There's also a small event space inside the building that's sometimes used by artists to hold mini-concerts or thank-you events.
Onspotz
Onspotz is a store dedicated to selling hats. There are so many hats you'll wish you had more than one head! New York fans can also save on a trip to the States by picking up iconic NY hats here.