Good Breakfasts After a Bad Hangover in Tokyo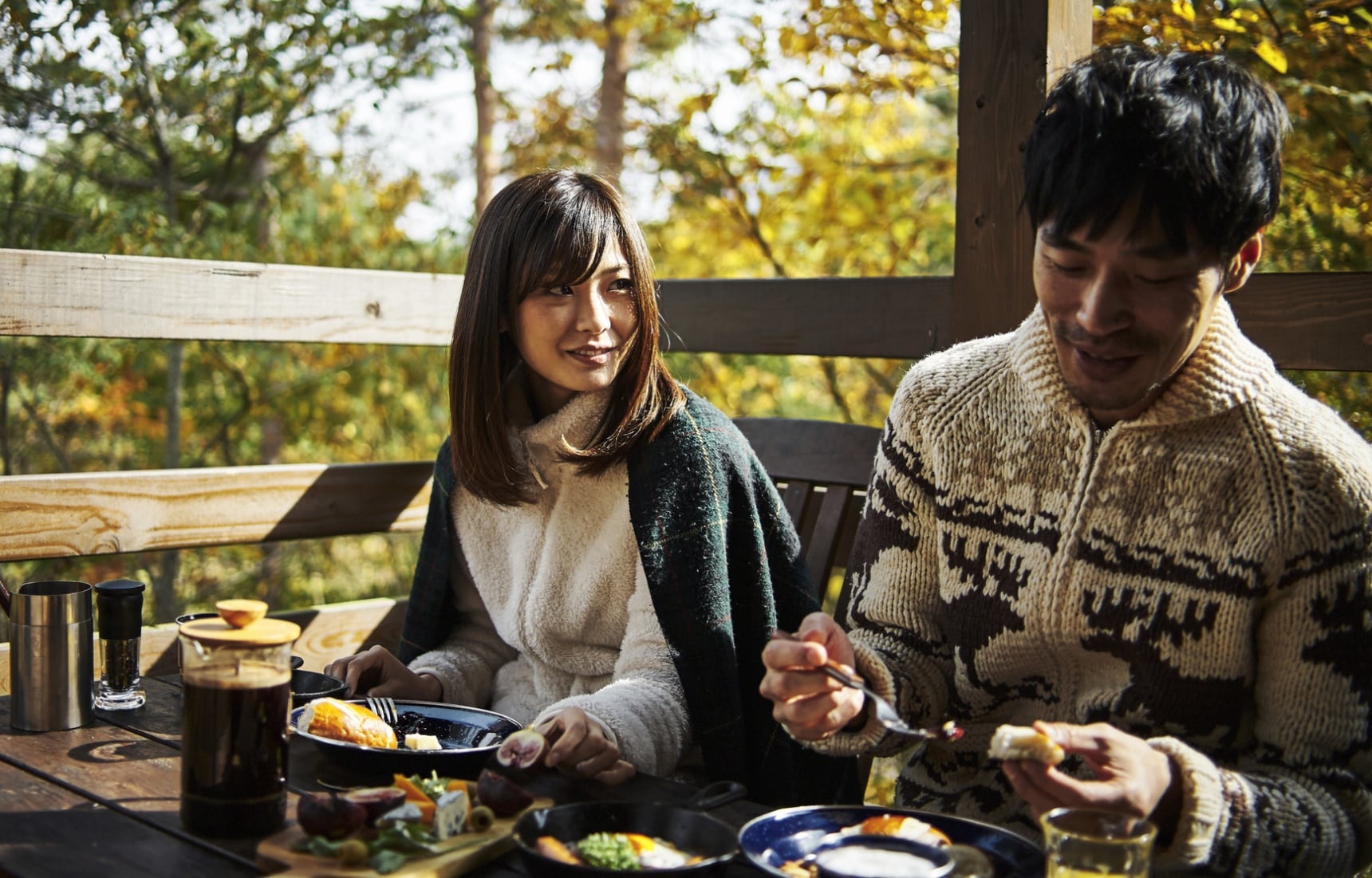 Japan is home to the drinking culture of wild nomikai drinking parties, but it's also the place for a really good breakfast, especially after a night of exhausting drinking. These breakfast places go beyond the usual pancakes that most shops are famous for, instead offering hearty meals, delicious coffee and more!
Good Morning Cafe (Toranomon)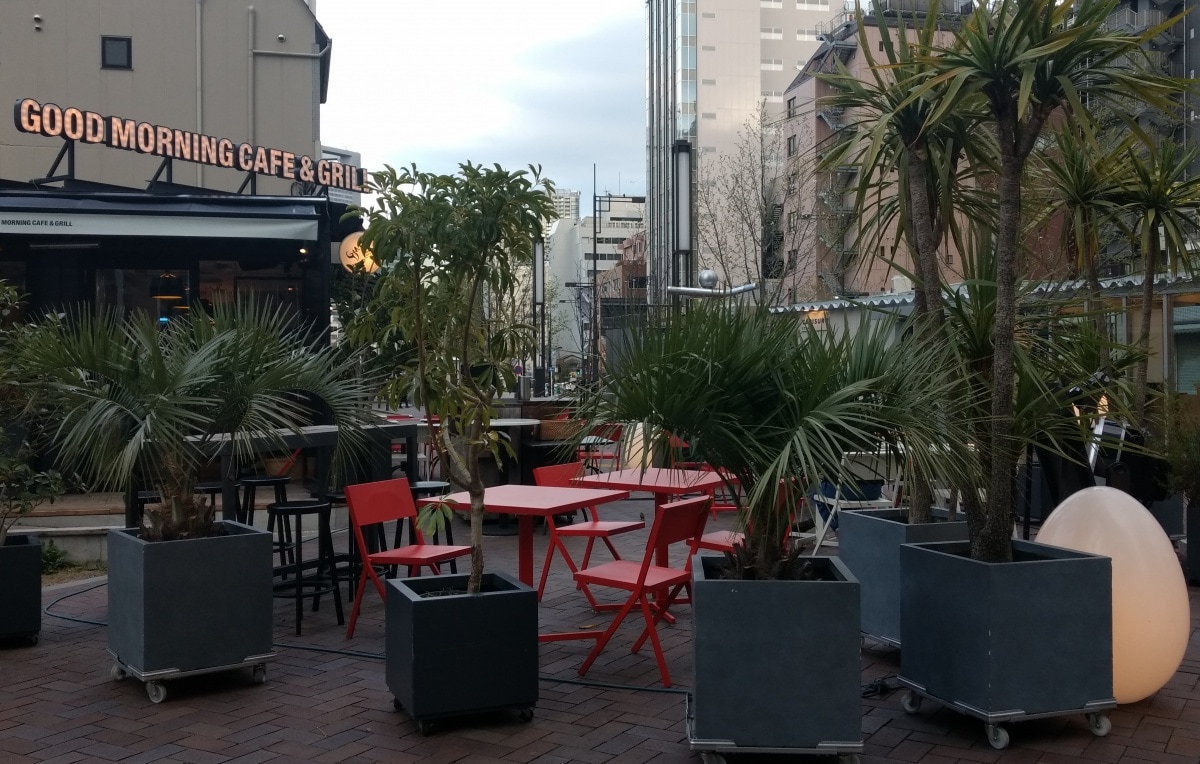 Toranomon, home to several offices, is one of the more upscale areas of Tokyo. If you've spent the night in an internet café (or by the train station) somewhere in Shinbashi or Ginza, Good Morning Cafe is a good filling station before heading to work or going about your day in the city. The morning toast set, served as early as 7:30 a.m. and priced at ¥450, is a steal; though you may end up wanting to stuff yourself with all the scrumptious breakfast offerings such as the Good Morning Burger. This is an ideal place to breathe before heading to work because Good Morning Cafe in Toranomon has open glass interiors not to mention outdoor seating. Just make sure you don't get tempted to try anything from the three-page alcoholic beverage list!
Jogai Market Restaurants (Tsukiji)
Chances are you've likely heard of the internationally famous Tsukiji fish market. Tsukiji is separated into two main sections: jogai, the outer market, and jonai, the inner market. Unless you're lining up for the early morning jonai fish auction, which could have you queuing as early as 3 a.m., you're probably better off heading to the jogai area where all the seafood goodness abound. While there are several restaurants to choose from, it's easy to spot a good one: just look for a long line outside the shop and a Trip Advisor sticker on the door.

While it's tempting to go to one of the more convenient shops outside of Tsukiji, where the sushi trains deliver your dish, we recommend getting a really good meal packed with protein and iron like fresh chirashi (mixed sashimi bowl) or a specially crafted sushi meal (with the good ones costing ¥2,500-6,000 [US$22.45-53.89] per set) prepared before your eyes.
Breizh Café (Shinjuku)
Although Breizh Café opens late for breakfast, this is the best place to visit if you end up taking a half-day leave from work due to drowsiness, or if you simply overslept. This crêperie will tempt you to try both the healthy, savory crêpes and the sweet crêpes (we argue both kinds are delicious). The savory crêpes should fill your body with enough nutrients to combat your intoxication without overwhelming your tummy, while the sweet crêpes could give you the sugar rush you'd need to get some work done for the day. Breizh Café has several branches in Japan, so wherever you find yourself after a bad hangover, a crêpe may just be nearby to help you recover.
Eggs 'n Things (Kawasaki)
Eggs 'n Things is a famous chain from Hawaii that's well loved in Japan. While the idea of heading to Kawasaki might scare some Tokyoites, it's still part of the Greater Tokyo area and only a 40-minute train ride from Shibuya. Eggs 'n Things in Lazona Kawasaki has all the perfect ingredients for a good morning breakfast to recharge your body after a tiring night out. Spacious and airy with refreshing white and wood interiors, you'll truly appreciate the very friendly staff and really tasty all-day breakfast options ranging from Eggs Benedict (in 10 varieties!) to meat dishes, pancakes, crêpes, waffles, omelets and more. A hearty breakfast after a night of drinking is in order here!
World Breakfast Allday (Shibuya)
To nurse a hangover, you might possibly be craving for comfort food instead of a traditional Japanese breakfast, especially if natto (fermented soybeans) is being served. It's a good thing that fantastic international breakfast joints exist in Japan, especially in Tokyo. One of those spots, World Breakfast Allday, almost feels like home, and if you're lucky, the staff will serving a dish from your home country on the day of your visit. The special breakfast switches up occasionally, so if your country's cuisine isn't taking center stage, it may just be the opportune time to try out a new flavor from your next dream destination, like Israel. Wouldn't you agree the Israeli shashouka pictured above is a good way to start your day?