Rice Field Art—Not a Form of Crop Circle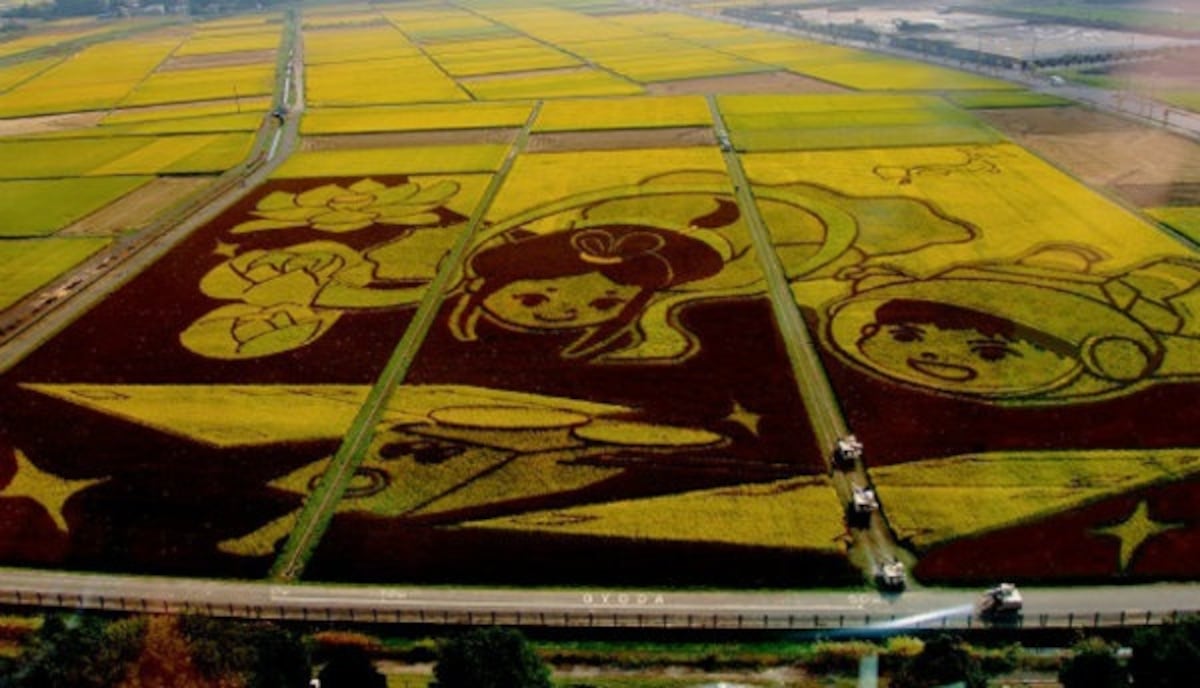 Once a niche practice for small Japanese cities that otherwise had nothing in the way of tourist destinations, rice field art—which uses dyed or naturally colored rice grains to create gorgeous patterns—is now listed in the Guinness Book of World Records.

The recipient of the "World's largest rice field art" is the city of Gyoda, in Saitama Prefecture, that has been making attempts at a Guinness Record for several years, but this year they seem to have pulled out all the stops, creating an enormous work that uses seven different kinds of rice plant to make a portrait in rice that reflects the themes of "kids" and "outer space."

If you're interested in seeing Gyoda's record setting work up close and personal, you'll need to hurry! The work will only be on display until November 11, after which the rice will presumably be harvested and consumed. A cruel fate for such a wonderful work of art.