A Quick Guide to Japanese Gay Bars
Japan is full of options when it comes to entertainment and relaxation for anyone. What happens, then, when you're gay, bisexual or transgender, and you want to have a drink, have fun, and strike up a conversation with other people like you? Here's a quick, smart guide to a segment of Japanese nightlife you're not going to find in your guide book!
Where to Find Them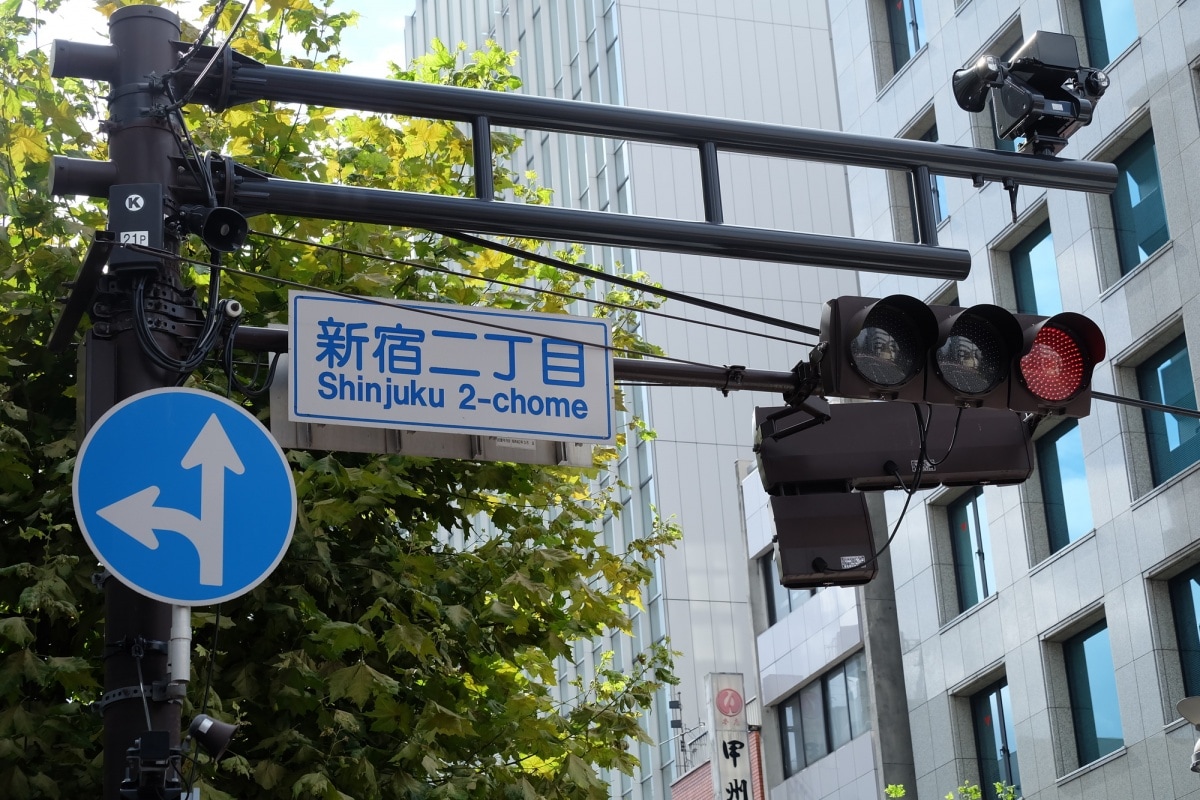 Japan's big cities, most notably Tokyo, Osaka and Sapporo, offer lively LGBT nightlife, with specific areas where bars are concentrated. The Doyama-cho (堂山町) area in Osaka and the SA Building in Sapporo are the prime locations in those cities.

The capital, with its vast population and many opportunities attracting people from all over Japan and overseas, presents not just one but various areas for LGBT nightlife. Shinjuku Ni-chome is by far the most famous among the so-called "gay towns" in Japan. It's also described as the number one "gay town" in East Asia, stuffed with more than 300 bars inside the perimeter of a handful of blocks.

Other than that, Ueno, Ginza, Shinbashi, Ikebukuro and Nakano, too, are constellated with LGBT venues. Going further afield, gay bars can also be found in major centers such as Sendai, Nagoya, Kyoto and Hiroshima as well.
How to Find Them
Finding gay bars (and LGBT venues in general) can be challenging, but not impossible. Many are listed on printed guides and websites, or advertised in LGBT magazines—although these sources are mostly in Japanese, and printed material doesn't circulate outside "gay towns."

On the other hand, some bars aren't on any guide, and often the only way to get to know about them is by word of mouth. The non-descriptiveness of the neon signs hanging outside the venues' buildings certainly helps protect the anonymity and privacy of the clientele, but the uniformity of the lively colors and catchy fonts doesn't make it any easier to distinguish a LGBT bar from a regular sunakku baa (snack bar, a Japanese-style bar catering to non-LGBT customers).

So, what to do? Allow us to offer some help! GClick and the LGBT Town Guide blog are good Japanese sources for finding gay and lesbian venues. For non-Japanese speakers, you can find general information on these linked pages at TimeOut and Japan Visitor, while Travel Gay Asia offers more tips about Osaka's bars here, and Sapporo's scene here.
How They Work
There are two main types of gay bars you can encounter in Japan, and this division works for lesbian bars as well. On one side you have shot bars, and on the other side gay bars or homo bars. They differ in drinking style and pricing, and they vary in customer base and level of inclusiveness.
Shot Bars
Also known as Western-style bars or pubs, here customers order their drinks and pay as soon as they get served, and no cover charge is applied. Shot bars are rather spacious and often work as dance pubs, too. Because the drinking system resembles the one outside Japan, shot bars are often frequented by foreigners, and it's usually easy to find English-speaking staff. They're pretty open and welcome all customers, regardless of gender or sexual orientation.

Some examples of shot bars include Dragon Men, Wordup Bar and Eagle Tokyo in Shinjuku Ni-chome, Town House Tokyo in Shinbashi, Bar Bacchus in Osaka and Bar Sign Oh! in Sapporo.
Gay Bars
The second category is Japanese-style gay bars. There is a lot of them: For every shot bar, it's safe to say there are at least eight gay bars. Customers here, especially regulars, don't order single drinks, but buy a whole bottle and have it kept for them at the bar. The most popular spirits are whiskey and shochu, a kind of distilled liquor. Every time these regulars visit, they can get as many drinks as they want from their bottle for a set price, which is paid at the end. The charge includes snacks, otoshi (a homemade side-dish), and beverages to be mixed with the bottle.

These bars, at first sight, look pricier than shot bars because a cover charge is always applied, whether you have a kept bottle or order single drinks. The reason behind it is customers usually visit bars for the first time with a person who lets them drink from their kept bottle. Should they like the atmosphere, they're encouraged to come back again and become regulars by having their own bottle kept. In the long run, having a kept bottle and drinking for the whole night turns out to be cheaper than paying drink-by-drink.

Japanese-style gay bars are on average smaller than shot bars, with the counter at the heart of the action. From behind it, the mama-san (bar manager) entertains the customers by chatting and drinking with them. This peculiar arrangement creates an intimate atmosphere, where all customers are invited to participate in conversation, make new acquaintances, toast and sing together. In fact, the latest karaoke equipment is a must-have item for Japanese-style gay bars!
Who Frequents Them
Compared to shot bars, Japanese-style bars can be stricter about the type of customer they let in. The clientele may depend on age bracket, body type and shared interest: there are bars catering to younger or more mature customers, catering to men interested in slimmer or bigger men, catering to tennis or volleyball lovers, etc. But they all tend to prefer an exclusively gay or bisexual clientele, and the same criterion applies to lesbian bars. Although straight female customers are welcome at many venues, some bars display a male-only access policy, or charge female customers more to discourage any peeping Janes.

Non-LGBT customers, on the other hand, are welcome to visit a specific category of Japanese-style gay bar called a "mix bar." Here, the mama-san often entertains the clientele in full drag, and the atmosphere of the bar is flashy, colorful and high-energy.
How to Start
Japanese-style gay bars have developed a unique culture that's hardly known outside Japan. One of the main reasons is probably just that only a few mama-san can speak fluent English. Nonetheless, members of staff will go out of their way to ensure the best experience for customers, so don't hesitate! Just choose a bar and venture in. You can either gather your information from one the many online or printed guides, or simply walk around the districts listed above until you decide on one of the many neon signs lighting up the streets!