2 Doritos Flavors Found Only on 2 Islands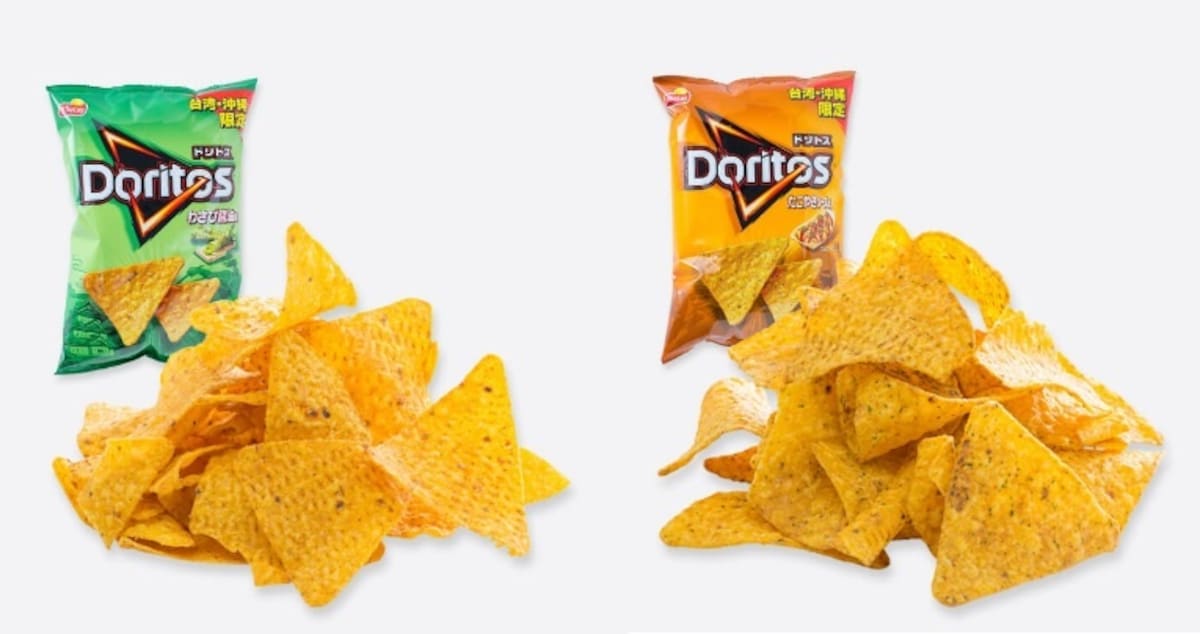 Since 2014, Family Mart Okinawa has jointly developed products with Family Mart Taiwan. This time, the convenience store chain in both locations is bringing wasabi soy sauce (wasabi shoyu) and octopus dumpling sauce (takoyaki so-su) flavors to their customers. In Okinawa, the 90-gram (3.17-ounce) bags are being sold for ¥213 (US$1.96) each.

Doritos is combining their standard tortilla chip crunch with more traditional Japanese flavors, bringing us a salty-spicy combination of soy sauce with a hot punch of wasabi. The second flavor, takoyaki sauce, brings a flavor most known in the Kansai region of Japan—specifically Osaka—where takoyaki (often called octopus balls or octopus dumplings in English) originates from. The doughy balls, once cooked, are topped with mayonnaise, dried bonito fish flakes, seaweed flakes, and the savory takoyaki sauce, which has a salty, tangy flavor that's sure to make a great taste combination with Doritos' corn tortilla chips.

Related Stories:
Lotteria wins us over with two amazing new potato chip burgers
Octopus balls become octopus planets with amazing tweak to takoyaki recipe
Häagen-Dazs Japan comes out with sticky-sweet new line of ice cream containing … mochi!