8 Must-See Sakura Avenues in Tokyo
1. Night time Sakura watching at Sumida Park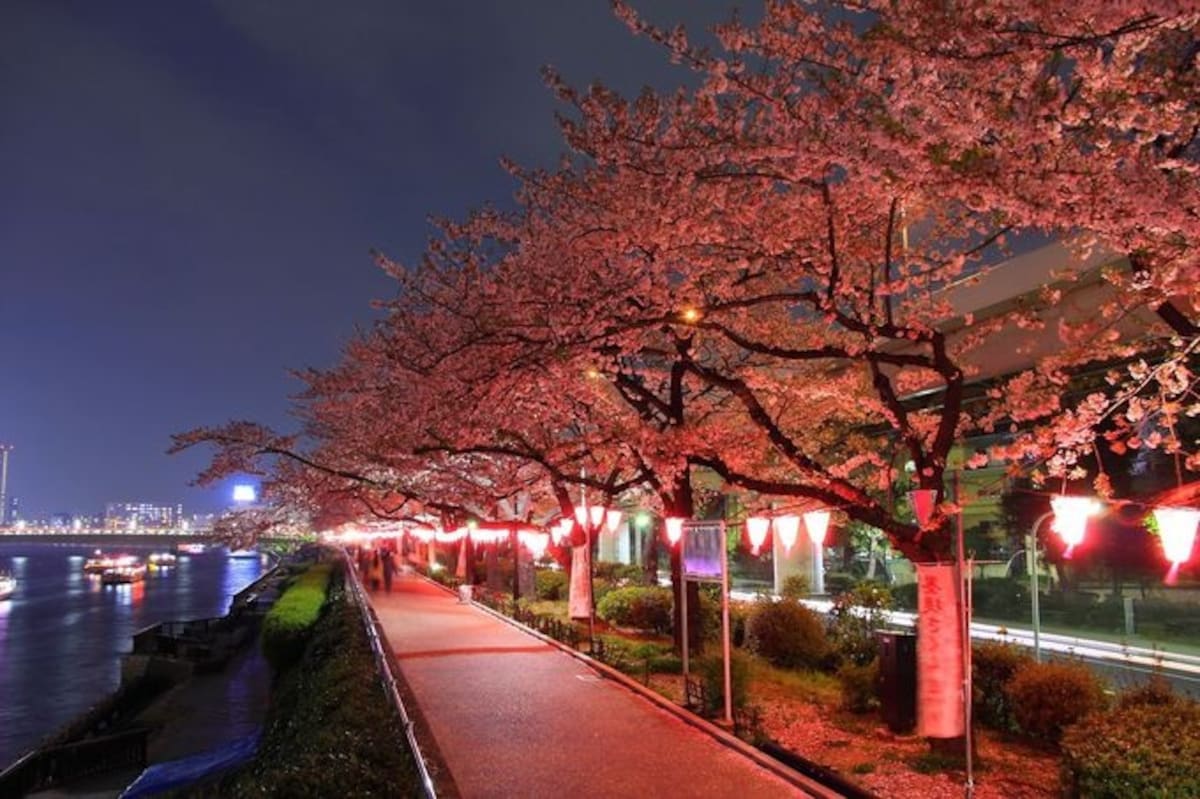 Sumida Park is one of the famous Hanami spots in Tokyo and a Sakura festival will be held during the spring season. The Sakura flowers there are beautiful in the day, but even more glorious during the light ups at night. Almost 10000 Sakura flowers line the river bank in Sumida Park, creating an amazing reflection along the Sumida River. Not only will the Sakura trees be lit up, but so will the urban landscape around it such as the Azuma Bridge, allowing visitors to enjoy both the flowers and cityscape of Tokyo.
2. Walk through the Sakura tunnel at Ueno Park
Ueno Park is also another famous Sakura spot that is well loved by tourists and locals alike. Over 50 species of Sakura trees line the paths in Ueno Park, and when they are in full bloom, their huge canopies create a marvelous "Sakura tunnel" in the park. In 2016, the National Museum of Western Art, located within Ueno Park, was designated as a UNESCO Cultural Heritage site and it is definitely worth a visit too after a great day of Sakura watching.
3. The calm night Sakura of Chidori-ga-fuchi
Yasukuni Shrine is one of the famous places in Tokyo for Sakura watching too. Located in the shrine is the Sakura tree that represents Tokyo – Sakura bloom in Tokyo will only be officially announced when this tree bears its flowers!

Amongst the hot spots in the shrine is Chidori-ga-fuchi, where there are about 260 Sakura trees of different species. At night, these trees will be lit up. The withered flowers floating on the pond below the trees also add to the picture, creating a calm and almost dreamy atmosphere.
4. Enjoy the cityscape together with Sakura
Mouri Garden is located between two major buildings in Tokyo - Roppongi Hills and the office building of TV Asahi Corporation. Located in Roppongi Hills are various attractions like restaurants, museums and cinemas. Despite being located in such an urban environment, Mouri Garden is a quiet park where Sakura watching can be enjoyed. The Sakura trees will also be lit up at night, allowing one to enjoy the great illumination of Sakura flowers and the cityscape.

For the rest of the list, check out the full article at Trip101 via the link below!