Sip on Some Tea from Totoro's Forest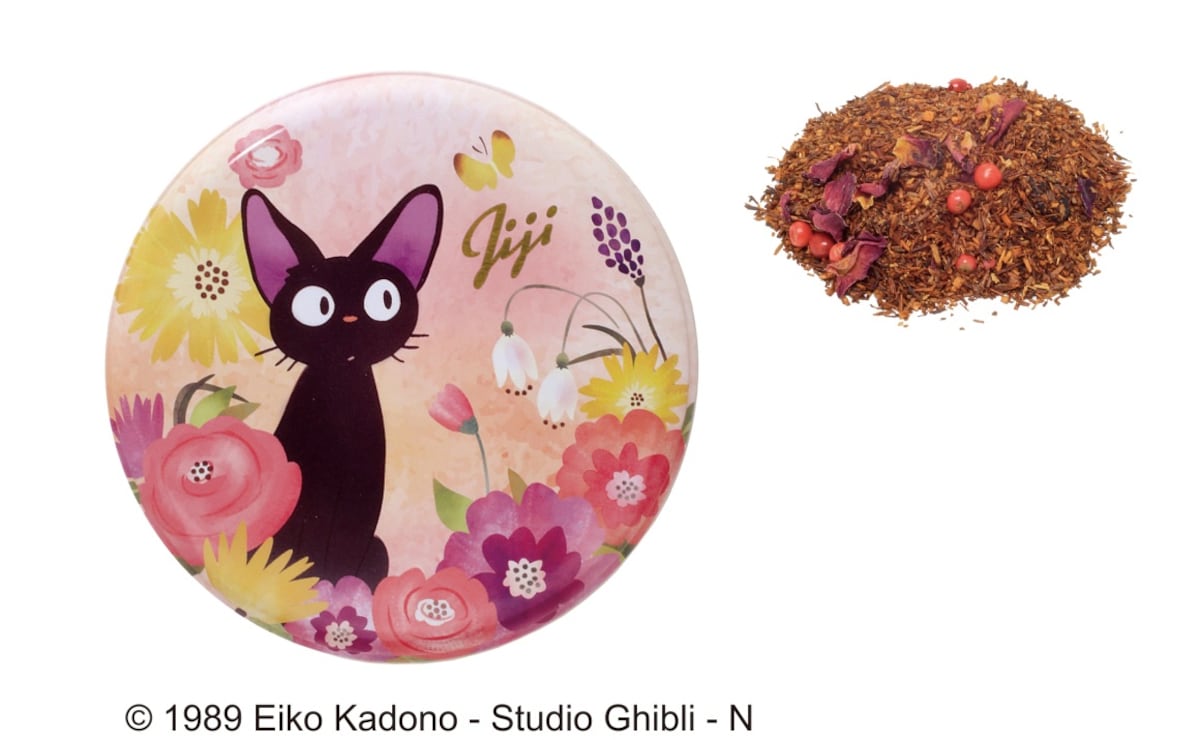 First up in the range are two beautiful tins adorned with characters from the 1989 anime film, Kiki's Delivery Service. Jiji the magical black cat appears on the "Jiji and Butterfly" tin, which contains a fragrant rooibos tea filled with the flavors of strawberry, apricot and honey. Made with rose petals, pink peppers and dried blueberries, this blend has been designed to conjure up all the warm, friendly thoughts that Jiji has for her human friend Kiki.
Kiki herself appears on the beautiful "Kiki and Townscape" tin. Inside this one is a black tea filled with the sweet and tart flavors of strawberry and blackcurrants, a combination that's said to resemble Kiki's bittersweet struggle to become a full-fledged witch, as she leaves her family behind to fulfil her calling and find friendship with a boy called Tombo.
The third and final tin in the new collection features one of the most popular and well-known characters from the Studio Ghibli franchise, the loveable Totoro from the 1988 anime film, My Neighbour Totoro. The "Napping Totoro" tin looks absolutely adorable, with the sleeping giant surrounded by a couple of soot sprites and a collection of his beloved acorns. The tea inside is especially unique too, as it uses hojicha roasted green tea sourced from the Sayama Hills in Saitama Prefecture, which is the real-world setting for the anime film and the place where Totoro is said to reside in real-life. The roasted green tea contains less caffeine than regular green tea, which makes it a perfect option for unwinding and relaxing before bedtime.
The 40-gram (1.4-ounce) tins of tea will retail for ¥1,500 (US$13.50) each at Donguri Kyowakoku stores around the country from from April 22, 2017.

The tea range is set to be incredibly popular, so to ensure you don't miss out, head on over to their online store to pre-order them for domestic delivery here. Unfortunately, the items are yet to be made officially available for overseas customers, but there's a chance that they might appear on international delivery sites like Global Rakuten or Japan Trend Shop soon so be sure to check them out for more details!