What's the Best Way to Travel in Japan?
1. The Cheapest - Walking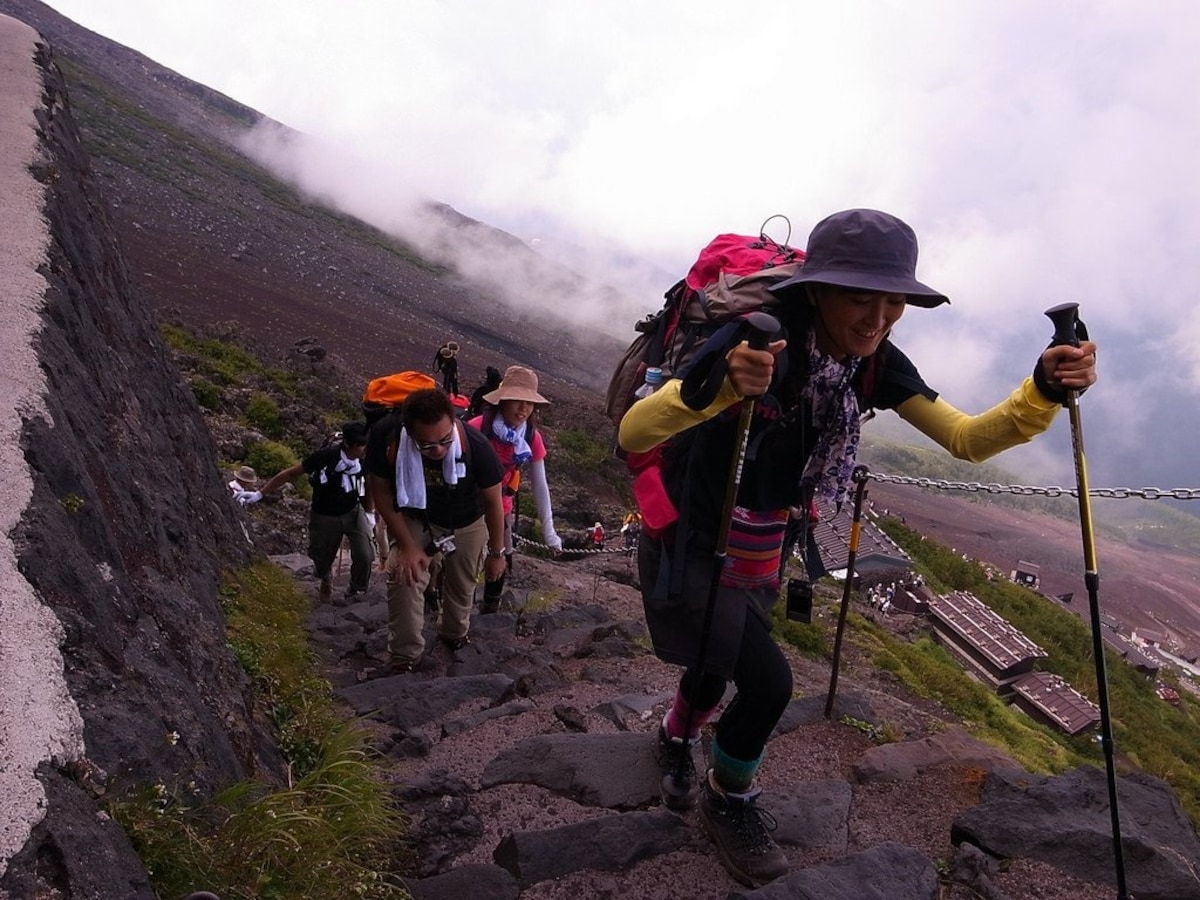 If you are super tight on budget and think you should perhaps travel within the country on foot so as to save cost, think again. Japan is a long and thin country, measuring 3,008 kilometres (1,869 miles) in length, and 1,645 kilometres (1,022 miles) in width. Imagine how long you will need to walk to cover the whole of Japan, and whether you will have energy left to enjoy the awesome scenery! Unless you are on a race or trying to break some Guinness record, I'm not sure if you would really want to do that!

Nonetheless, walking is undoubtedly a great form of exercise and there are times when it is advisable to enjoy certain towns in the country on foot. For instance, the Shikoku Pilgrimage route is Japan's very own Camino de Santiago and you can embark on some parts of the route by walking to challenge yourself physically. Or you can also enjoy some of Japan's great walks through hiking in the Japanese Alps to take in its breathtaking scenery.
2. It's Healthy - Cycling
Similarly, cycling is another healthy form of workout like walking or hiking. But it may not be practical to explore the whole country just through cycling. With a total land area of 377,962 square kilometers (145,932 square miles) spanning across a whopping 6,852 islands, it is certainly no easy feat to complete a cycling tour in Japan. Even if you only cycle on the four main inhabited islands - Honshu (main island), Hokkaido, Shikoku and Kyushu, it will take you at least two months to complete the journey. Furthermore, more often than not, you need to keep your eyes on the cycling trails, which can sometimes be treacherous, for safety reasons. Thus, you may not be able to fully immerse in the scenic beauty and enjoy your sightseeing in the country.

Having said the above, of course it is still possible to go on a cycling tour within a prefecture or city. In fact, there are several attractive cycling routes charted out by the Japan Cycling Route Network for the cycling enthusiast. Amongst them all, the Shimanami Kaido bike route is the most spectacular bike routes that cyclists should embark on when visiting Japan. The Shimanami Kaido is a 60-kilometre (37.3-mile) long road and bridge network running between Japan's Hiroshima prefecture and Ehime prefecture on Shikoku island. This is where you will be able to fully soak in mind-blowing views of Seto Inland Sea National Park and the Tatara Bridge, one of the world's longest cable-stayed bridges.
3. Exhilarating - Motorcycling
Rejoice if you are an avid biker as you can have a splendid time touring Japan by motorcycle. The weather in Japan is usually pleasant and enjoyable except during extreme summer or winter months. Besides, unlike motor vehicles like cars, motorcycles have the flexibility to get through a traffic jam because of the relatively smaller space they occupy on the road. That means you get to your next destination faster compared with driving a car. And of course, imagine breezing your way through a country with numerous picturesque mountainous national parks!

The downside of this way of travelling is probably you will not be able to travel in the same vehicle if you are a group of more than 2 persons. Travelling on motorcycle is an ideal adventure for a couple, just make sure you have an international driver's permit for motorcycles! Best biker routes in Japan include the Izu Skyline in Shizuoka Prefecture, Bandai Azuma Skyline in Fukushima Prefecture and the Tokyo Bay Aqua Line.

For the rest of the list, read the full article at Trip101 via the link below!