Munch on Tiny Pancakes-on-a-Stick
Osaka Kawaii Panbo recently opened its doors to customers in the western city's Shinsaibashi district. With a focus on bringing kawaii or "cute" to Osaka's popular food culture, the new creation, "Kushi Pancake" or "Skewered Pancake," takes pancakes to a whole new level by skewering miniature servings of them on a stick.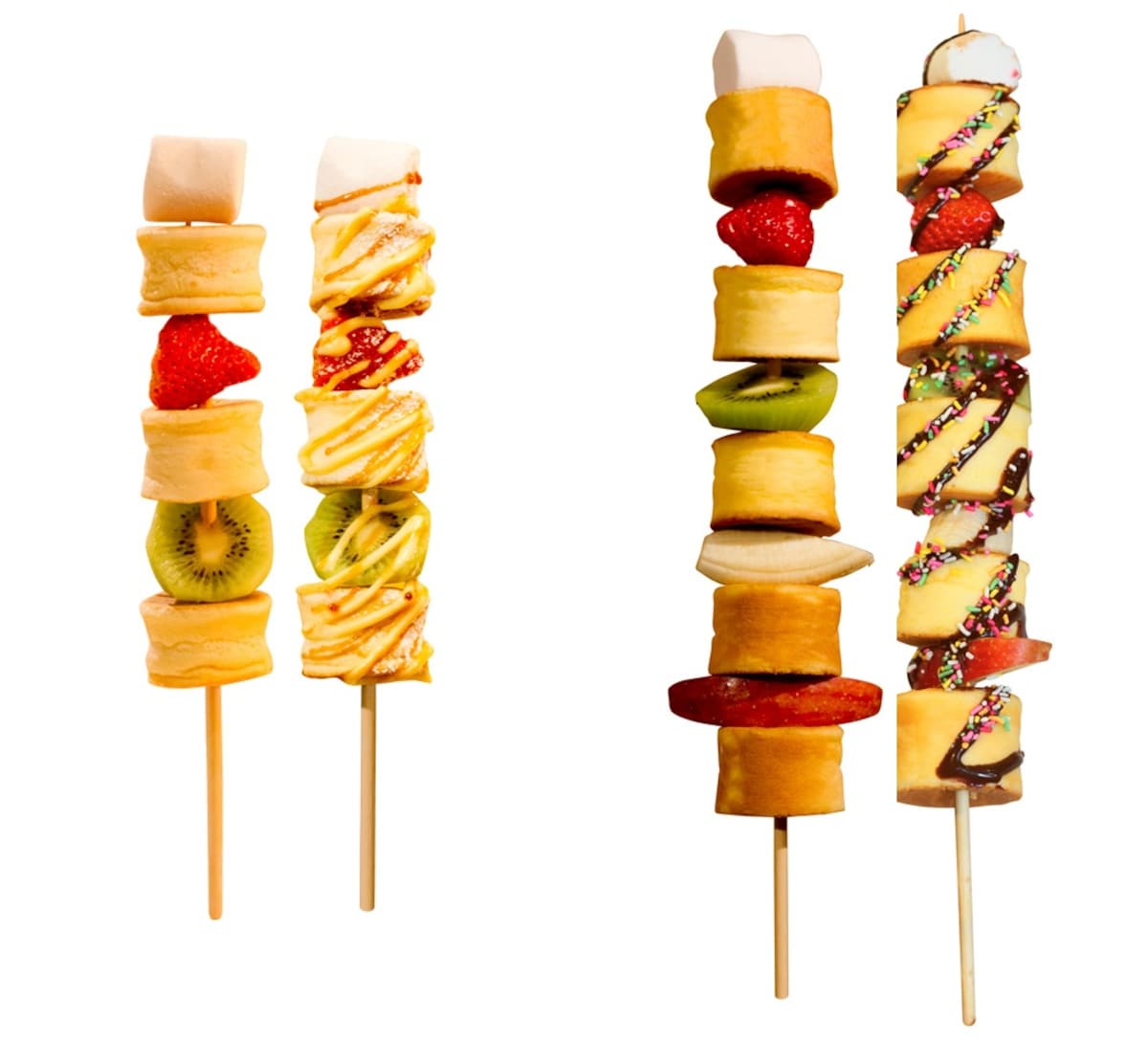 The delicious-looking treat comes comes in two sizes: the 20-centimeter-tall (7.9-inch-tall) Mini Panbo, which comes with three round mini pancakes, and the 40-centimeter-tall (15.7-inch-tall) Panbo, which contains five pancakes.
The pancake skewers are constructed by staff and then handed over to the customer, who finishes the order to their liking with a range of sauces and toppings.
Customers are free to drizzle as many sauces as they like on their creation, and with options like raspberry, mango, chocolate, caramel, condensed milk, honey, maple syrup and custard to choose from, there's a huge variety of flavor combinations to try.
The Panbo sticks retail for ¥800 (US$6.97) each, while the Mini Panbo sticks cost ¥600. The small store only has enough standing room for about two people to comfortably eat inside, but the owners say their pancake stack sticks make ideal takeaways, with customers often choosing to enjoy them in the nearby Amerikamura "American Village" neighborhood, located just a short walk away from the store. Eating outdoors means you can enjoy the good-looking food while enjoying the unique atmosphere of the area too!

For even more tantalizing pictures and information, including Panbo's address, click on the full story from RocketNews24 below!