What's the Difference Between Tokyo & Osaka?
"What else can I do in Tokyo other than shopping?"

"Is there anything fun to do in Osaka?"

If you need help deciding on where to go on your next vacation, fret not, because we're here to break it down for you! Where to find the hot spots to shop, what lines you should take, and the best food in each prefecture: we've got you covered!
5. Famous street foods: sweet treats vs. savoury delights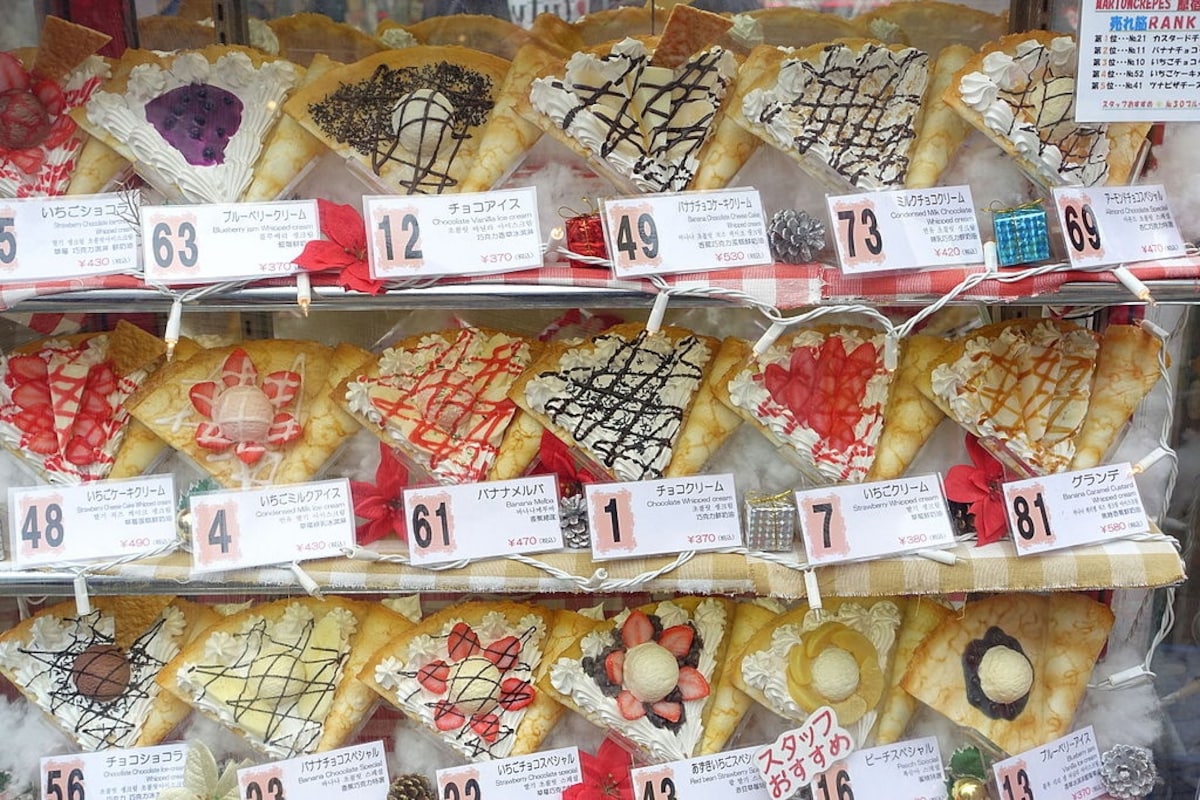 Tokyo

Sweets galore: Tokyo is hands down one of the best places to satisfy your sweet tooth! Grab a fish-shaped bun known as Taiyaki, stuffed full with delicious red bean paste and grilled to a rich golden brown hue. Munch on a fragrant melon bread (melon-pan) with a refreshing taste of authentic melon mixed with a crunchy exterior. Save the best for last with crèpes of over 10 flavours - for a fruity taste, try the strawberry ones topped off with fluffy whipped cream, and if you are looking for something a little more unique, opt for the ice cream crèpes with any flavour of your choice!
Osaka

After indulging in sweets, balance it out with a burst of flavour with the locally made takoyaki. Wrapped with a well-grilled batter, you can choose from the traditional octopus filling or turkey bacon for a more Western taste. Share a plate of okonomiyaki with your friends - resembling the shape of a pancake, you can find everything and anything in an okonomiyaki! Thin sliced pork belly, shrimp and chewy mochi aside, the generous serving of otafuku sauce is bound to have you coming back for more!