Go Back in Time on Historic Streets of Gion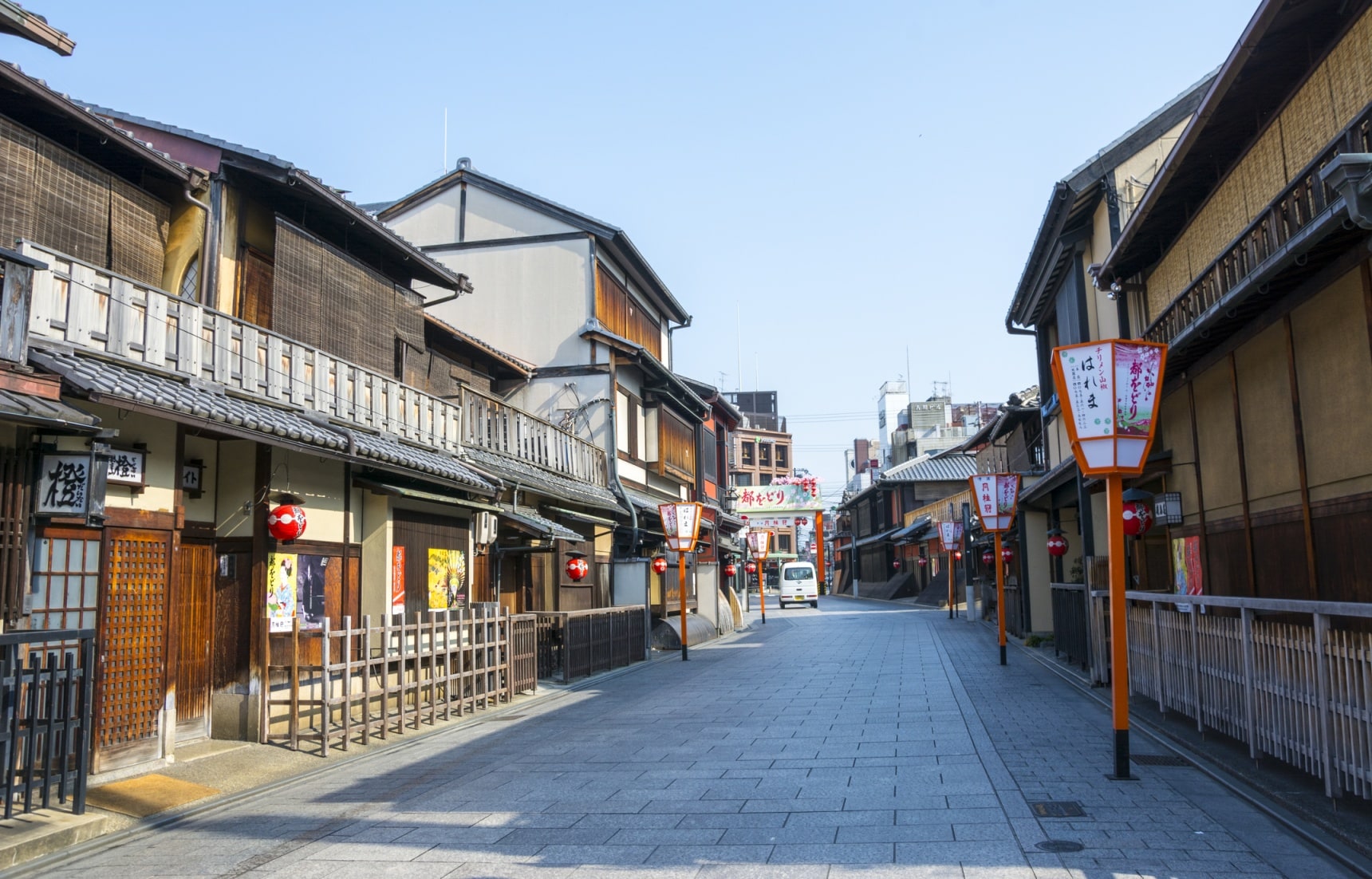 A visit to Kyoto is not complete until you've walked Gion's old, narrow cobblestone streets lined with traditional shops. The area, famous for entertainment and the center of geisha culture, is like taking a step back in time, giving you the chance to touch and experience a traditional side of Japan that's becoming harder to find.
4. Pontocho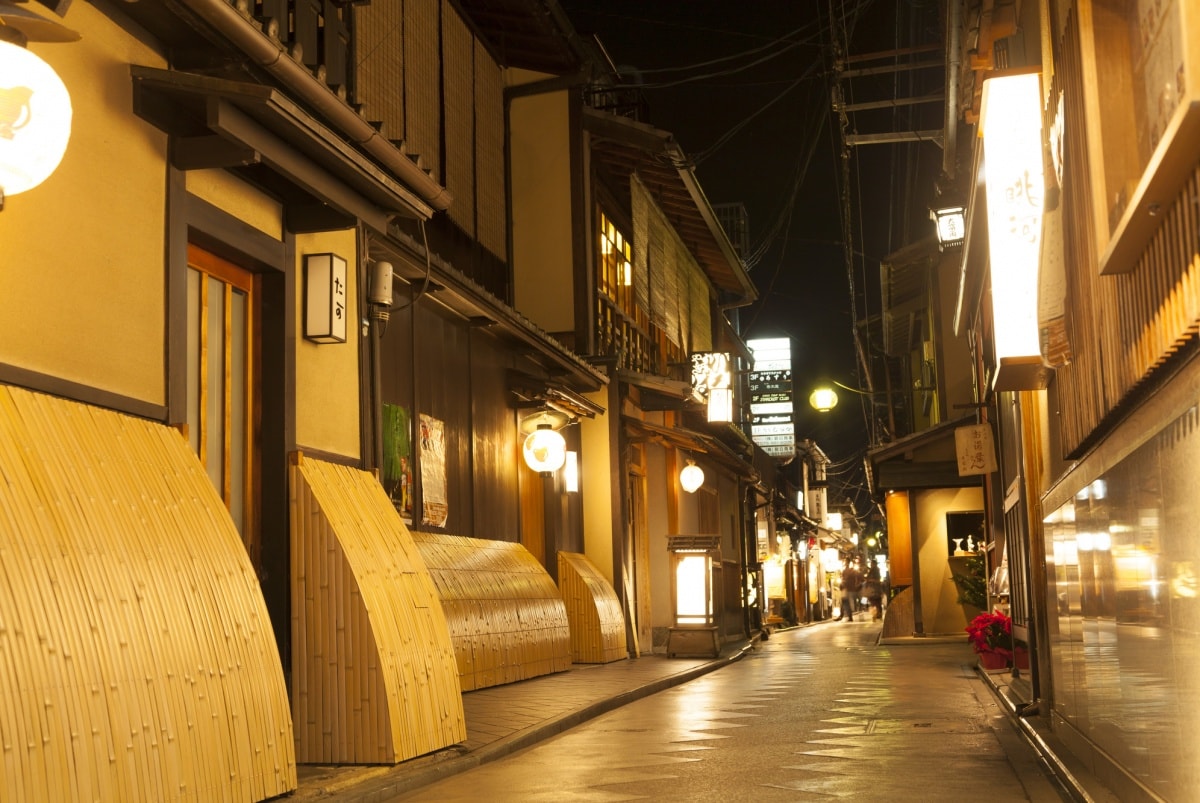 Pontocho (先斗町), an atmospheric area of Gion famous for its traditional wooden architecture and for its tea houses, is home to geisha (geiko in the local dialect) and maiko (apprentice geisha). This is one of the best places in Kyoto to spot an elusive geisha, who have been in the area since at least the 16th century.

The narrow alley runs from Shijo-dori to Sanjo-dori (dori means street), one block west of the Kamogawa River. It's considered by locals to be the most beautiful street in Kyoto and is lined with many traditional shops and restaurants.
3. Hanamikoji Street
Hanamikoji Street (花見小路通, "flower viewing alley") is a historic street that's located on the south side of Shijo-dori. It's a popular part of Gion to spot a geisha or maiko, especially in the evening as they elegantly hurry to an appointment.

The best way to enjoy the historic atmosphere of the area is to take a leisurely stroll along Hanamikoji Street from Shijo-dori to Kennin-ji Temple. The street and its side alleys are lined with well-preserved machiya townhouses and restaurants serving Kyoto-style kaiseki ryori (Japanese haute cuisine).
2. The Shirakawa Area
The Shirakawa Area is a scenic part of Gion that runs along the Shirakawa Canal parallel to Shijo-dori. The picturesque canal is lined by willow trees, ochaya (tea houses) and top-class restaurants. The area located to the south of Hanamikoji Street is especially exquisite in the evening when illuminated under the moonlight. It's magical in spring when the beautiful cherry blossoms are in bloom, especially the section between Nawate-dori and Kawabata-dori.
1. Ishibe-koji
Ishibe-koji is another must-see alley in Kyoto that, with its stone-paved streets and traditional wooden buildings, recreates the romantic mood of the past. The quiet area located between Yasaka Shrine in Gion and Kiyomizu-dera in the Higashiyama district is lined with traditional Japanese restaurants and ryokan (traditional Japanese inns). The alley is beautifully preserved, retaining its historic form, and hasn't changed much over the years. Compared to the other places in our list, Ishibe-koji is relatively undiscovered; it's an off-the-beaten-path destination without all the crowds.