8 Ways to Go Deeper (& Cheaper!) in Kanazawa
Kanazawa is a charming city, with pockets of nature and a history of gold and other luxuries. Fairly accessible from Tokyo, it even serves as a good gateway to other nearby scenic spots in Nagano or Gifu Prefectures. Here are eight magic tips to get a little deeper on a weekend in Kanazawa without breaking the bank!
8. Train or Bus is Good, Car is Cheaper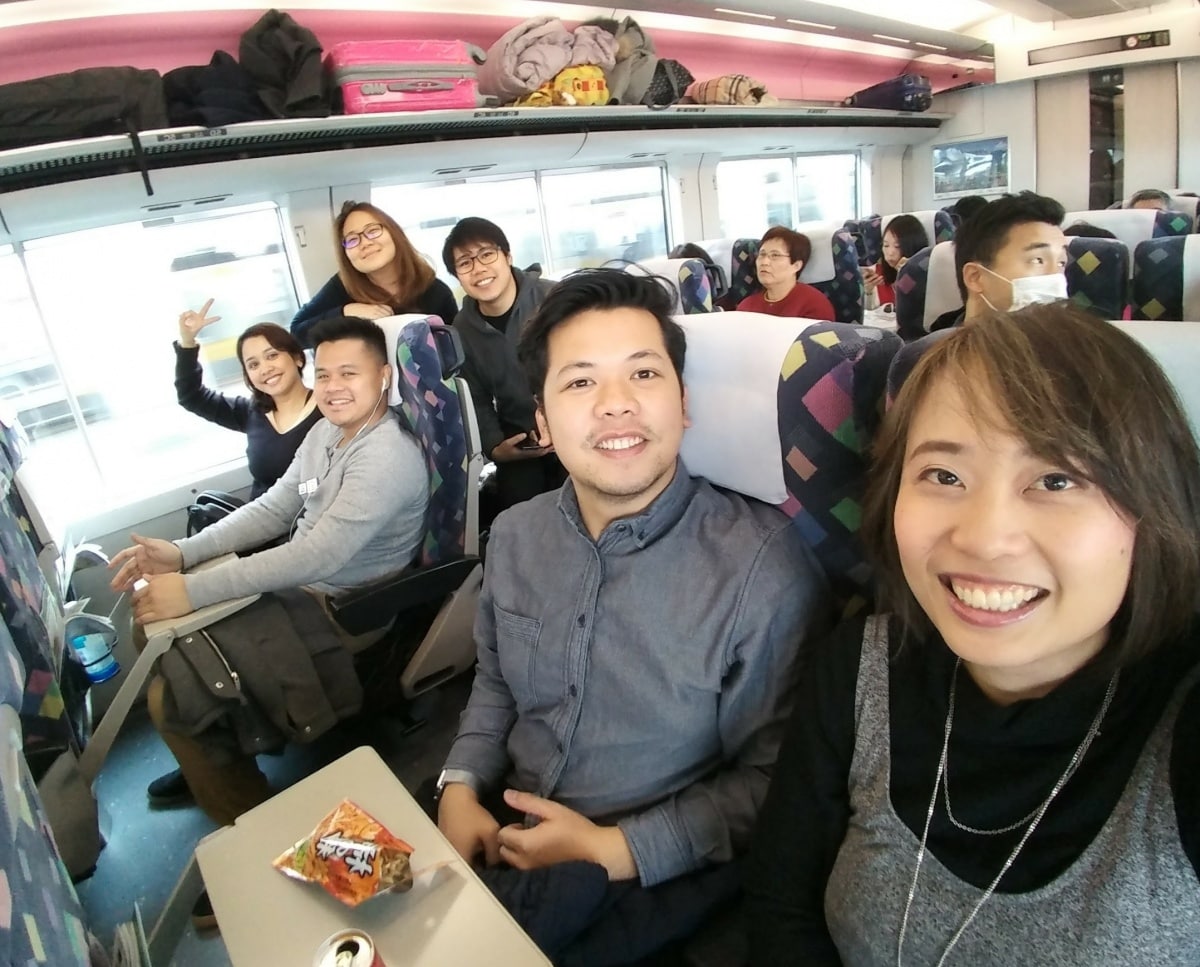 While the Hokuriku Shinkansen can get you straight from Tokyo to Kanazawa, it also costs a pretty penny (¥14,120 one way). If you have companions who can speak Japanese, or just have a good knack for navigating transfers, the regular trains and buses can work just fine—as long as you've also got some time!

If you choose the train route, you can take the Chuo Line from Shinjuku to Takao Station, and then the Chuo Main Line all the way to Matsumoto (in Nagano) for ¥4,000 (4.5 hours). Once in Matsumoto, you can even do a quick stopover at the 400-year-old Matsumoto Castle. But don't get too distracted, and be sure to get a bus to Takayama (¥3,190, less than 2.5 hours), then another bus from Takayama to Kanazawa (¥3,390, 2 hours 15 minutes). Buses to Matsumoto from Shinjuku are also very cheap (¥3,500), and at 3.5 hours, they're an even better time option than a local train (We actually went with the Super Azusa express out of Shinjuku, which is ¥6,900 and takes 2.5 hours).

The best option, however, is to rent a car, and navigate to Kanazawa freely. If split a few ways, this can be a huge money-saver!
7. Free Culture: 21st Century Museum of Contemporary Art
Yes, this chic museum in Kanazawa allows visitors to enter for free. Spend your time loitering inside and outside the building and indulging in child-like wonder as you explore the interactive exhibits. These tuba pipes, for example, are scattered around the premises of the museum. Say a word to one and it travels to an undetermined tuba somewhere else in the museum. If this ain't fun yet, try clowning around in Colour Activity House, The Swimming Pool, or the steel architecture area called Wrapping. If you want to explore the featured exhibits, you do need to pay an extra ¥1,000, but whether you decide to just explore the free area or invest more in the experience, you can easily spend half a day at this interesting stop.
6. Eat Kanazawan: Omicho Market
Apart from pricey gold-infused food, there's a lot to enjoy in the markets of Kanazawa, especially its renowned Omicho Market. You can do stall-hopping and try one specialty after another, from fresh uni (sea urchin) to nori seaweed and sashimi. You can enjoy seafood just the way you like it: fresh, grilled or steamed. There are also non-seafood specialties in the area, like coffee, rice cakes, noodles and even some kawaii (cute) souvenirs for friends. You can easily spend half a day at the market, especially if you stop by the sit-down izakaya (Japanese-style pubs) or coffee shops generally found at the many entrance points to the market.
5. Business Hotels: Cheap & Clean
While AirBnB is often the cheaper option, for places outside Tokyo, finding rooms that have good accessibility can be pretty challenging. Hotels can be pricey, but business hotels, like Hotel Crown Hills Kanzawa where we stayed, have spacious enough rooms, clean bathrooms with hot showers and heated toilet seats, television, complementary tea, kettle, and fridge. A room here typically costs less than ¥5,000 per person! Business hotels generally come complete with bath robes, sleep wear and personal effects, and most often they even offer buffet breakfasts as well as Kanazawa-specialty dinners.
4. Enjoy Nature: Kenrokuen Garden
Exploring Kenrokuen on its own can be a whole-day affair, especially if you take the time to experience an authentic tea ceremony at the Yugao-tei Teahouse. Entrance to the park is pretty cheap at ¥310, which already allows you to see the famous Karasaki-matsu and Neagari-matsu pine trees, the chrysanthemum cherry trees (kiku-zakura), the winding streams, the plum grove, the hard-to-miss Meiji Monument and more. From the park, the Ishikawa Prefectural History Museum and the Ishikawa Prefectural Museum of Art are also easily accessible to the south, while the walls of Kanazawa Castle stand to the northwest.
3. Get Hands-On with Local Handicrafts
You might spot signs, like the one above, for special demonstrations of local handicrafts while at Kenrokuen. It's a great way to get a feel for local culture, so feel free to sign up and give one a try! In a city known for all things gold and glittery, maki-e, the technique of lacquering with gold powder, is naturally part of the local lacquerware tradition. You can also try working with gold leaf, check out the Kaga Yuzen technique of dyeing kimono, or make your own self-righting Kaga Hachiman okiagari doll. Check out some more options below!
2. Jiyuken: 100-Year-Old Beef Steak Bowl
Kanazawa is committed to preserving and promoting its traditional culture. Part of this culture is the food, of course, and there's nothing more authentic and historical than trying the heirloom recipes at Jiyuken Restaurant in the famous Higashi Chaya district. This restaurant, which has been standing on the same spot since 1909, is easy to find thanks to its unique facade. And while tongue stew on the menu may sound exotic, the mouthwatering bifuteki-don (beef steak bowl), hayashi rice (hashed beef rice) and omurice (omelet rice) are no-fail dishes to try.
1. Window Shop along the Higashi Chaya District
Everything in this area is eye-catching and picture-worthy, that's why you could already spend a good amount of time window-shopping and taking photos along these well-preserved streets. While it's easy to get tempted to buy something in the colorful and glittery store displays, with a little discipline you can enter and exit these fascinating streets without spending a dime. Free trials of gold-infused cosmetic products abound, and if you're lucky, you might get a free sample of gold-infused kasutera (castella cakes). If you're not into shopping, you can also find shrines in the area that are good for reflection and artistic photography.