Atami & Shuzenji Hot Spring Resorts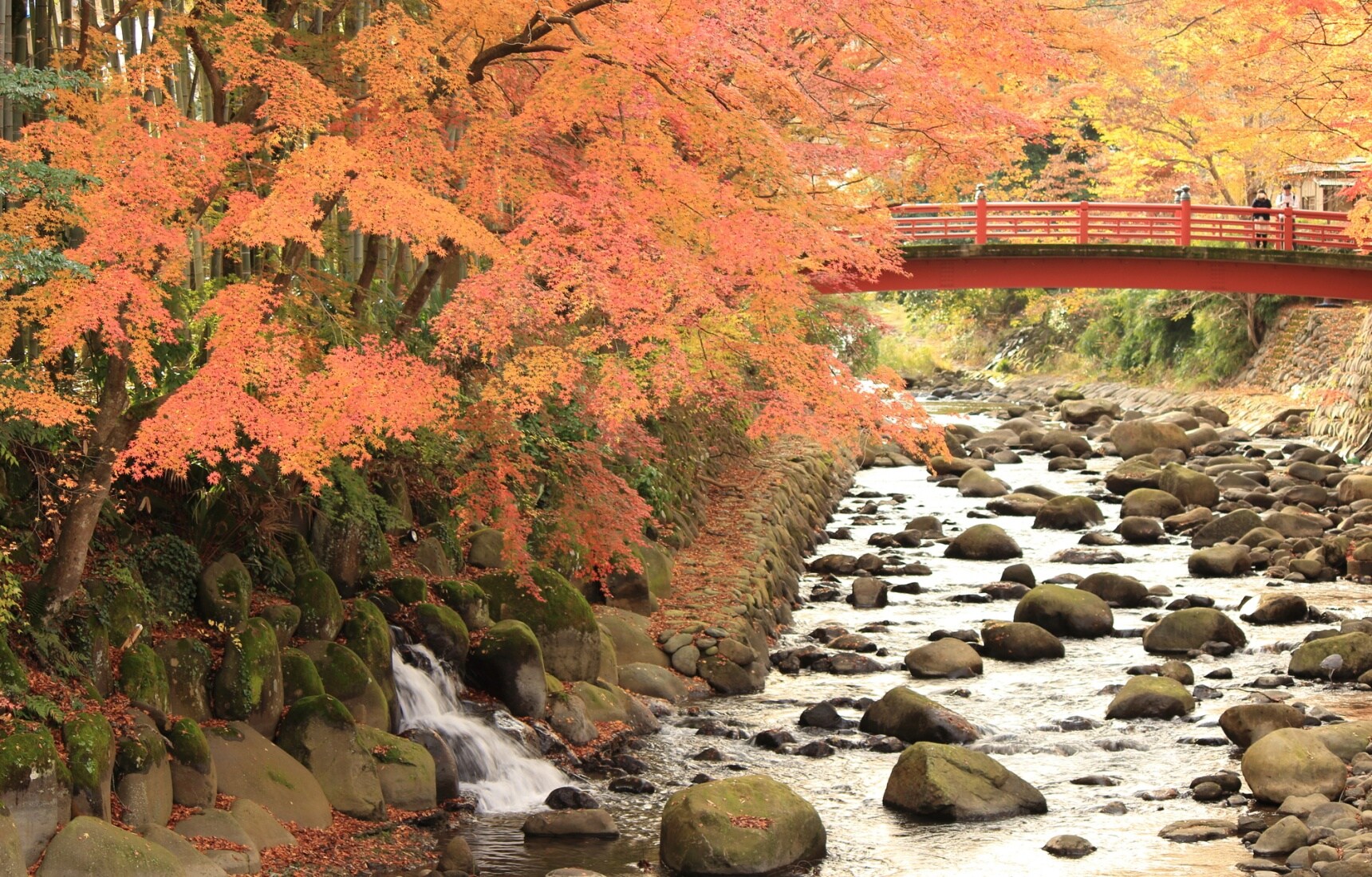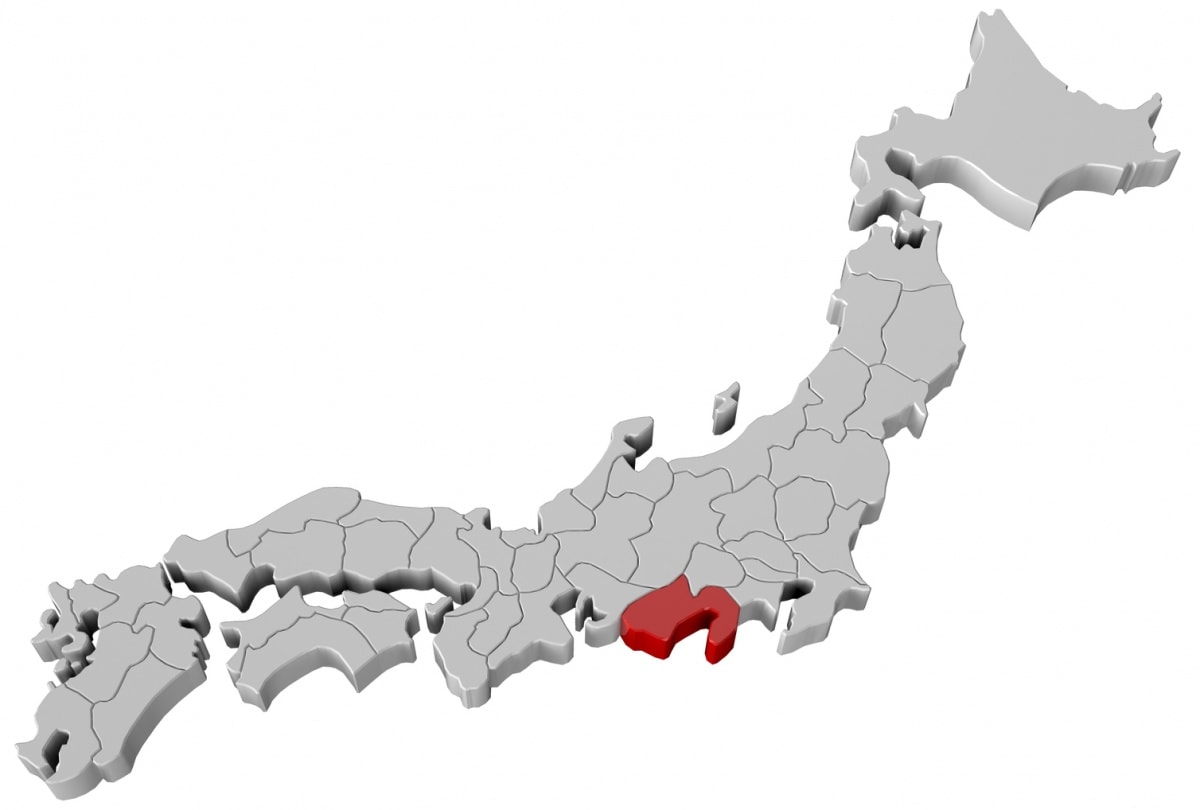 However, Tokyo-to-Shizuoka-to-Kyoto can actually be a better alternative. Located south of Tokyo, Shizuoka's resort towns of Atami and Shuzenji, sitting on the edge of the Izu Peninsula, can be more attractive, less crowded, and possibly even more culturally rich than a stop in Hakone.
Mount Fuji
Mount Fuji is a big mountain. At 3,776 meters (12,389 ft), it is the highest peak in Japan and the symbol of the country. While Hakone offers one view of the big mountain, it can be seen even more brilliantly from Shizuoka.
Atami
Culturally, Atami is home to the MOA Museum of Art, which on February 5, 2017, reopened with a new café, new research library, new lobby and more expressive exhibition space to better enhance the beauty of the art objects. Running until March 14, the opening exhibition includes the Atami Seascape Nihonga-style paintings of Hiroshi Sugimoto.
Mishima
From Atami, you can continue to Mishima (just 7 minutes on the Kodama bullet train). Here you should visit Mishima Taisha, which is famous for its floral blossoms. In February, a rare type of plum tree (ume) called omoi-no-mama opens its petals in four different colors of red, white and pink, while April sees in the blooms of some 200 cherry trees in 15 different varieties.

In addition, the shrine attracts visitors to its Yabusame competition on August 17 each year. This display of horseback archery dates back to Japan's Kamakura Period (1185-1333), when the first Kamakura shogun, Minamoto no Yoritomo, who in fact was exiled to the Izu Peninsula and worshiped at Mishima Shrine, became alarmed at the poor archery skills of his samurai.

Given the shrine's fame as a flower-viewing spot, it's no wonder the most important object in its museum collection is a lacquerware box with a plum blossom design in inlaid gold leaf (maki-e). The box, containing ancient utensils used for women's cosmetics, dates back to the 13th century and is a National Treasure of Japan.

On the shrine grounds, a 1,200-year-old fragrant osmanthus tree is protected by the national government as a Natural Monument of Japan. In addition, four other Mishima Taisha artifacts are registered as Important Cultural Properties. These include:

• An early Kamakura Period tachi (Japanese sword) donated to the shrine by Emperor Meiji
• A Nanboku-cho Period (1336-1392) wakizashi short sword
• A copy of the Heart Sutra dated 1203, written by Minamoto no Yoritomo's son, Yoriie
• A collection of 592 documents of shrine records from the Heian Period (794-1185) to the first year of the Meiji Period (1868)

During the Edo Period (1603-1868), Mishima Taisha was the main shrine of the post town of Mishima, which prospered as a major stop on the Tokaido highway between Edo (present-day Tokyo) and Kyoto. Mishima Taisha's torii gate was depicted in an ukiyo-e by Utagawa Hiroshige.

A calendar issued by the shrine was carried home by pilgrims from all over Japan, and was known as the "Mishima Calendar." The House of Mishima Lunar Calendar Publisher can be visited as well, and is just a short walk away.
Shuzenji
Next, you can continue to Shuzenji. The temple at the heart of this onsen town (Shuzenji Temple) is believed to have been founded 1,200 years ago by the famed Buddhist monk Kobo Daishi.

The town is slightly hilly, with cobblestone streets, some lined with bamboo groves, alongside picturesque waterfalls. There are numerous antique shops, craftspeople making bamboo baskets, and ubiquitous places where you can purchase food products made with the local crop: wasabi. You'll find wasabi salad dressing, wasabi white chocolate and even wasabi soft-serve ice cream! And, don't forget to stop by Baird Brewery Gardens for some local craft beer made by Ohio native Bryan Baird and his Japanese wife, Sayuri. I think he even has a wasabi-infused brew!

In the evening, as the sun fades, oblong chochin (paper lanterns) light the pathways around the town. The river views are magical outside Arai Ryokan, a traditional Japanese inn founded in 1872 with tatami-mat guest rooms, hot spring baths, and even foot baths on some of the balcony guestrooms.

Even inside, the feeling of serenity persists. Wooden corridors framed with shoji paper screens open onto courtyard ponds and gardens. Multi-course kaiseki meals include freshly caught river fish and freshly picked and shaved wasabi. Guestroom futons are soft and comfortable (although the bean-filled pillows are a little too authentic), and the all-you-can-drink sencha green tea—another local specialty—is set out in a beautifully decorated lacquer canister on the low table, accompanied by a traditional sweet and an electronic pot of self-serve hot water.

When I was there, I grabbed my tea cup, wrapped myself in a blanket, opened the shoji screen looking out onto the river, and cuddled into the reclining chair in front. The clean air, the natural sound of the water, the glowing red lamps in the distance—this was the Japan of my imagination, at half the cost and without the crowds of Hakone. Tomorrow, I would take my time, and then proceed by bullet train on to Kyoto. That is what I recommend for you, too.

Shizuoka is a part of the Shoryudo region of central Japan. The above itinerary can be done easily with a Japan Rail Pass, which allows you unlimited access to all Japan Railway (JR) trains, including the Kodama Shinkansen bullet train. (A short ride on the Izu-Hakone Railway is not included in the JR pass.)