All Aboard the 'Your Name' Bus!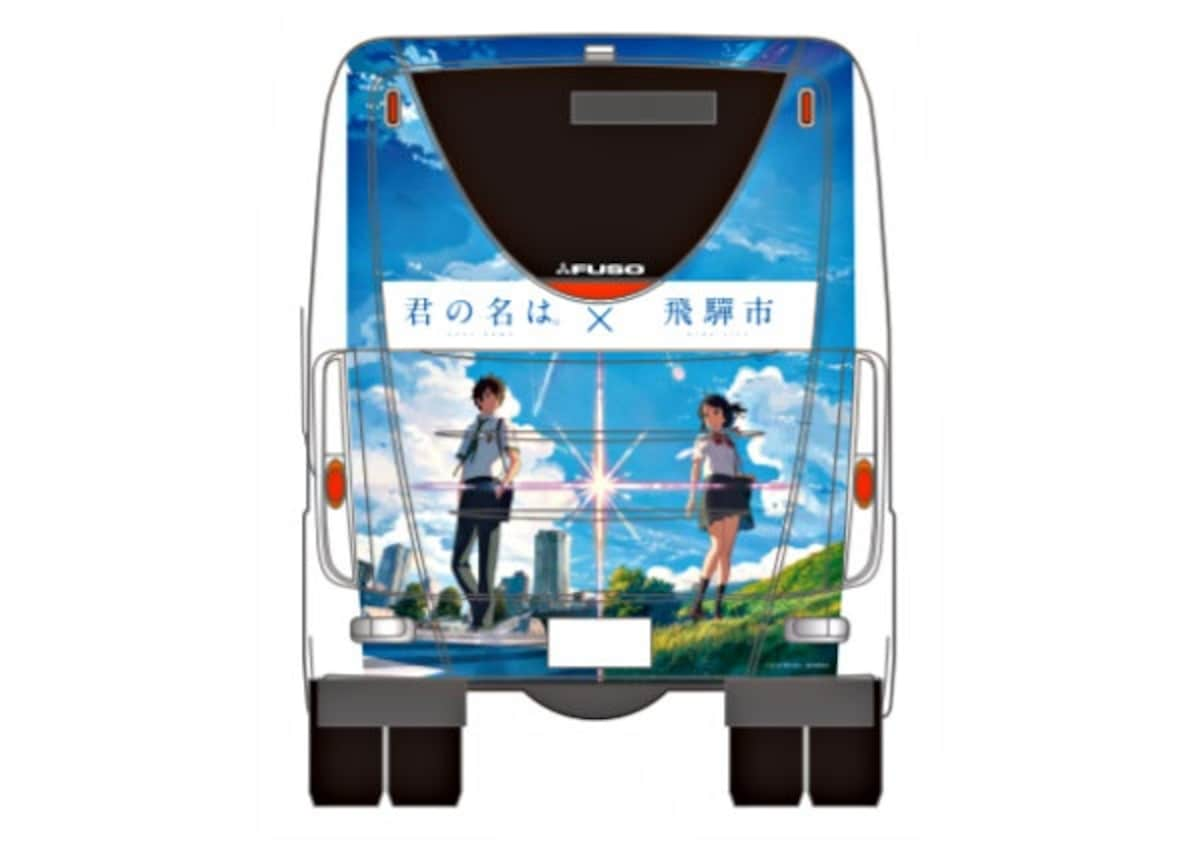 The endpoints of the route are Gifu's Hida Furukawa Station and, appropriately, the Busta Shinjuku bus terminal in Tokyo. The bus will run the route in both directions, so that both city-dwellers looking for a taste of country life and rural residents looking to spend some time in the capital can make use of it.

The Your Name bus goes into service on February 27, 2017 and is scheduled to run until the end of March, 2018. The one-way trip from Hida to Shinjuku takes six hours, but with prices starting at ¥6,900 (US$59), it's much more affordable than many other rail or air travel options. Plus, given the graphics the bus is sporting, you're likely to be able to pass the time chatting about anime with fellow fans.