The Most Expensive Sushi Roll We've Ever Seen!
Celebrated on February 3, Setsubun is a day on which some households throw beans to ward off evil and invite good fortune into their lives. Another way to keep the demons and evil at bay is to eat huge sushi rolls known as ehomaki ("lucky direction sushi roll").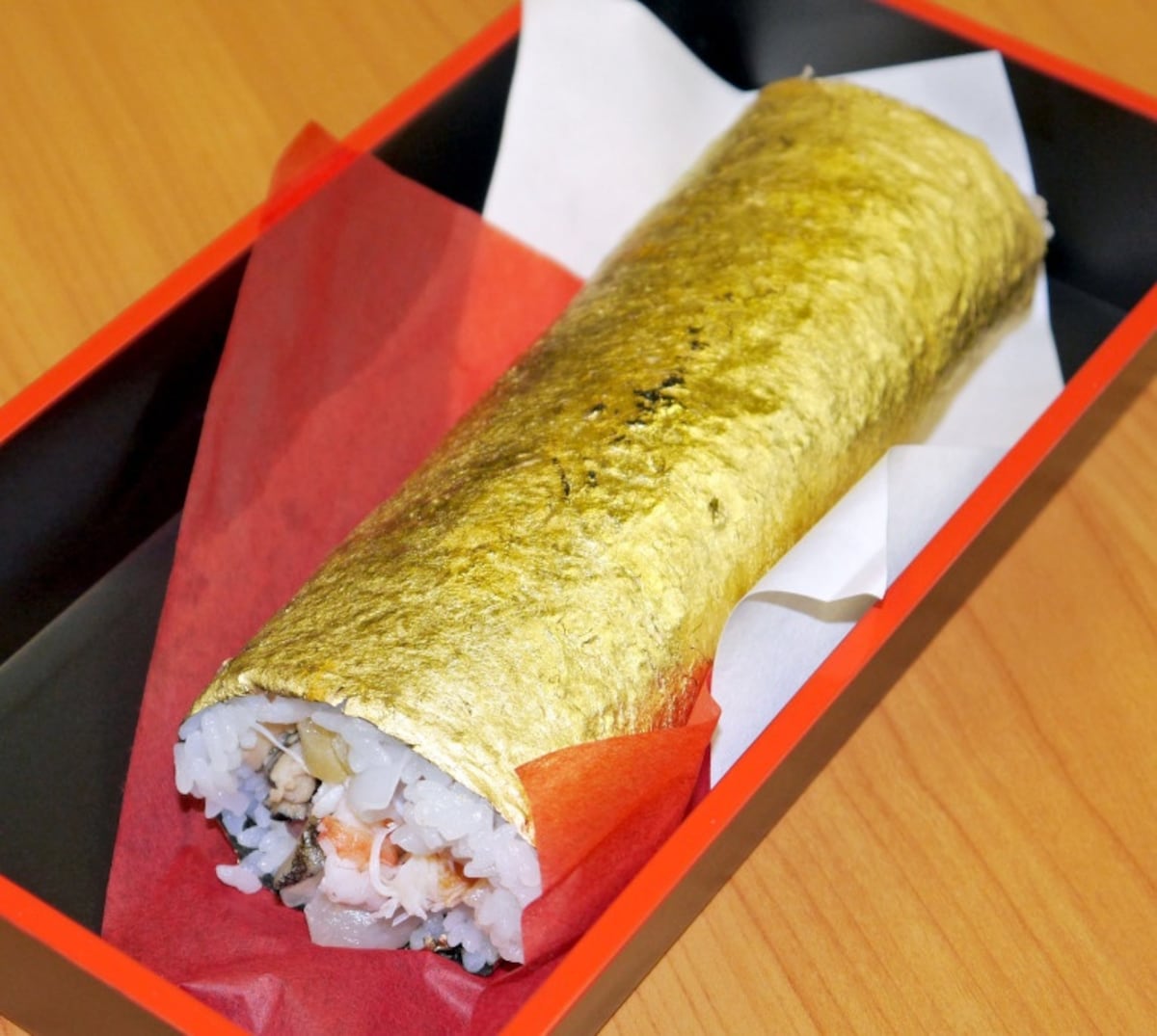 One of the most expensive ehomaki rolls for 2017's setsubun was found in the basement of the Shinjuku Isetan. The sophisticated Tokusen Kaisen Jyuni Hitoe Maki came with a hefty price tag of ¥10,800 (US$96).
The name references the 12 main ingredients, seafood items carefully selected from all across Japan. Here's a rundown of what was inside:

• Tuna from Oma, Aomori
• Japanese puffer fish from Hyogo
• Red sea bream from Nagasaki
• Longtooth grouper from Nagasaki
• Oval squid from Nagasaki
• Kuruma prawn from Ehime
• Steamed abalone from Miyazaki
• Boiled conger eel from Miyazaki
• Boiled horsehair crab from Hokkaido
• Salted herring roe from Hokkaido
• Salmon roe pickled in soy sauce from Hokkaido
• Raw sea urchin from Hokkaido
Almost as impressive as this list of premium seafood was how they managed to cram it all into a single sushi roll. Like a congested freeway overpass of luxurious food during rush hour, all of the items push the rice to its structural limits. Luckily, it was held together not only by seaweed but also by a thin sheet of gold leaf for a truly decant finish.