Sport Your Rice Ball in Style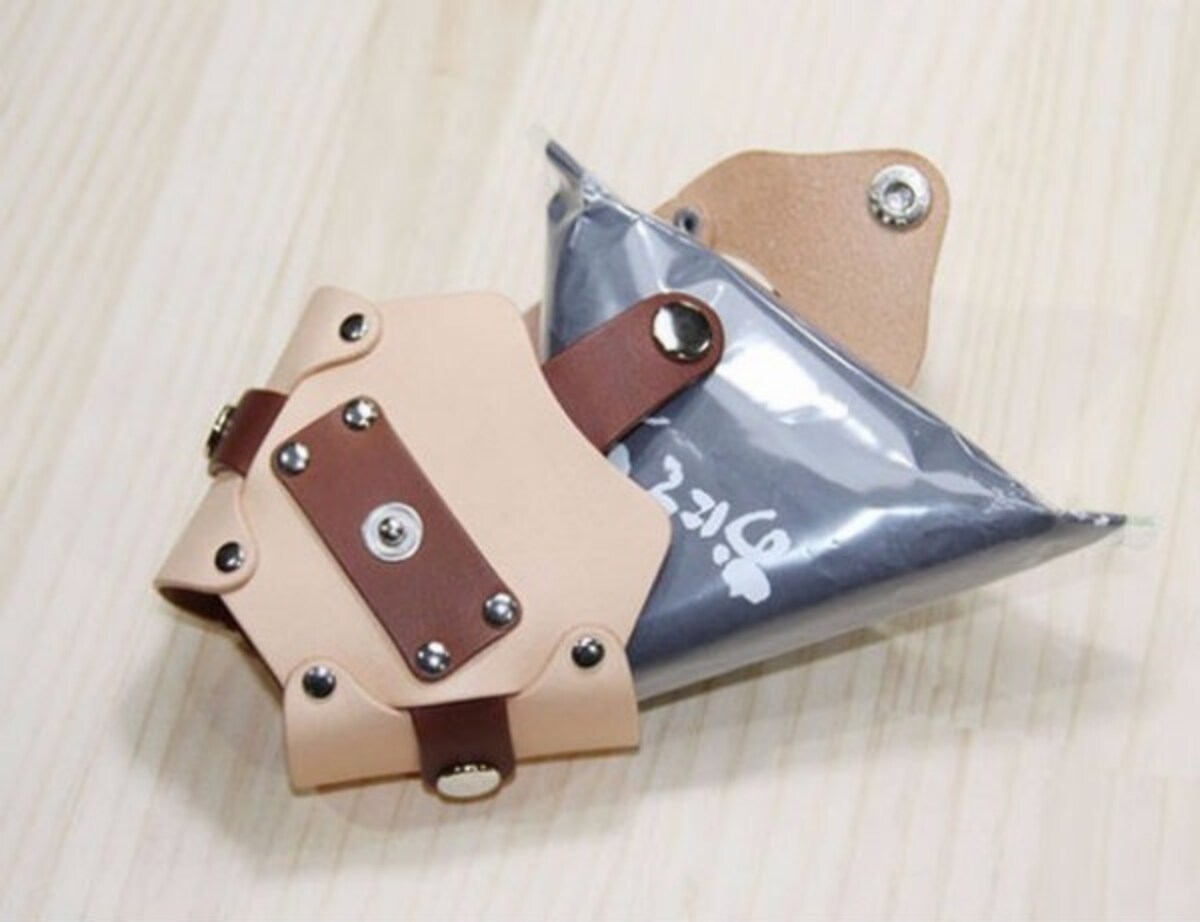 Arataya is now offering leather onigiri holders. Held closed by a metal snap, the open-ended holsters allow you to carry your triangular onigiri in a stylish way, protecting it from getting smushed while still letting the corners maintain their crisp angles.
Each holder is handmade, and sized to perfectly fit the standard-sized onigiri sold at convenience stores and supermarkets across Japan. Priced at ¥4,200 (US$36), each is equipped with a buckle to let you clip the holder to a backpack for easy access when hiking through the wilderness or exploring the concrete jungles of Japan's major metropolises.
The onigiri holders can be purchased through online creative retailer Creema, and are available in tan, black and striped versions.