Introducing the Ultimate Gaming Chair!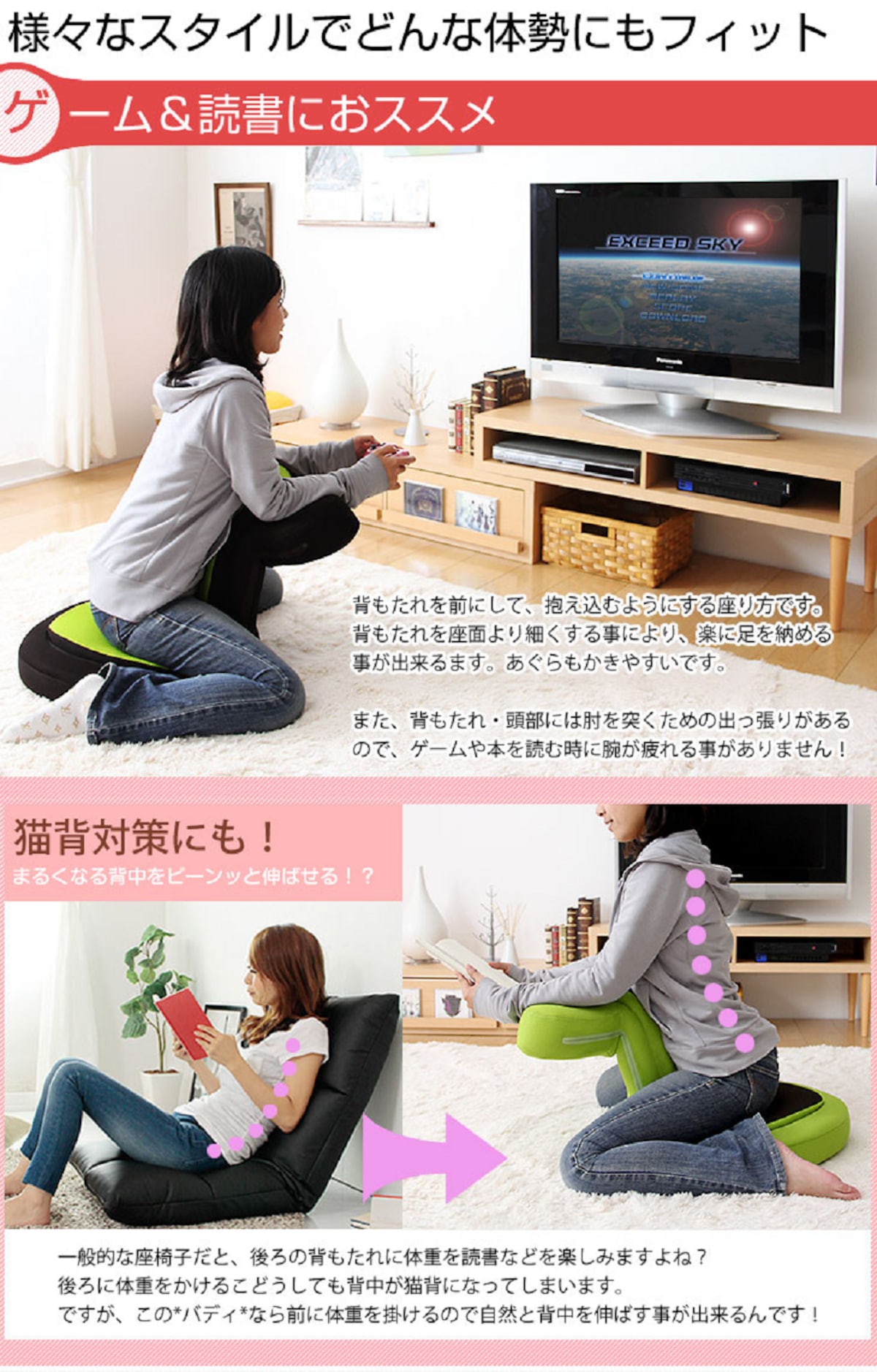 This floor chair is expertly designed to fully support all the gamer's sitting needs. Whether you're looking to sit on it in the boring, traditional, forward-seated way, or you're looking to take advantage of all its advanced features by turning it around, Buddy the game chair is probably one of the cheapest options available, with pre-orders priced below ¥5,000 (US$43).
With a handy foldable headrest, you can prop up your arms at your elbows so the controller is right by your face. This may come in handy for those who move their whole bodies when controlling their on-screen characters, and quicker motions come from a tight, compact body!
This fabulous floor gaming chair can be yours just like the 2 million people who have already put in an order. If you haven't placed your order, Amazon.jp and other online venues won't be able to start shipping these chairs again until April 2017, so it gives you plenty of time to choose between the abyss brown, leaf green, shadow brown and vivid pink options.
Buddy the game chair might not be a Nobel Prize-winning invention, but at least you'll know you'll be playing your games while saving your back. Can't do anything about your eyes, though!