A Sweet Mixture of Chocolate & Kimono Design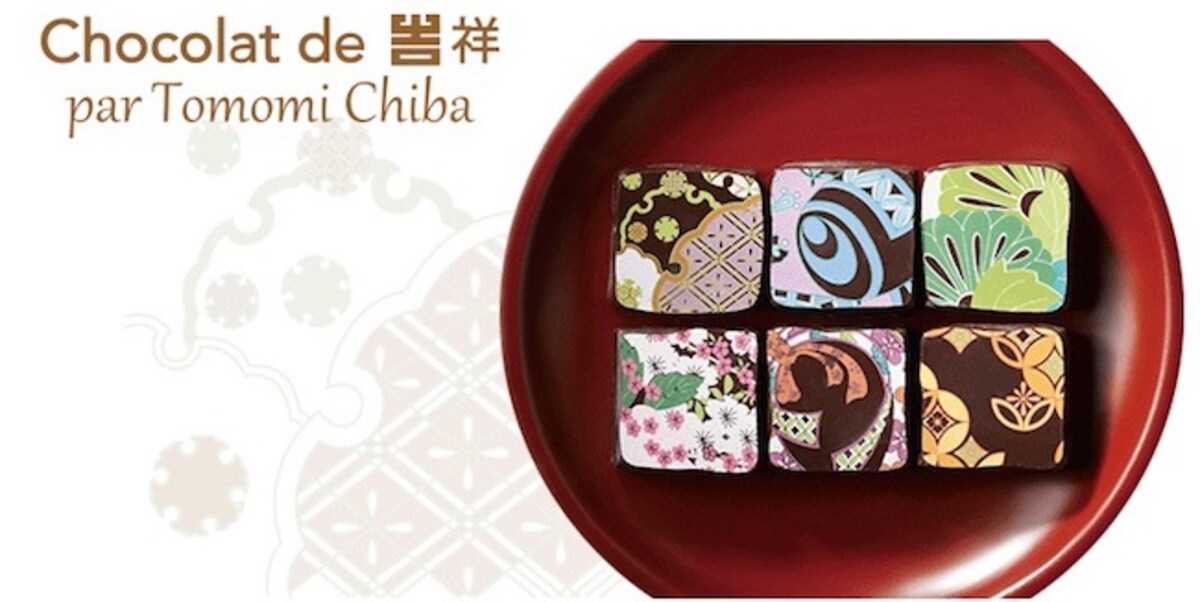 The chocolates are definitely gorgeous to look at, and that's not surprising considering the artwork for the patterns was provided by the head designer and dyeing artist for Yoshikawa Sensho, a Kyoto-based company with a history of over 115 years specializing in the dyeing of Kimono in the traditional Yuzen style.

And you can be sure the chocolates taste as sweet as they look, since Chef Chiba, the other creator responsible for these edible jewels, has had experience working under renowned French chef Alain Ducasse and served as chef pâtissière at a five-star hotel in Paris.
The chocolates also have the extra attraction of coming in uniquely Japanese flavors. Currently, they are available in eight tantalizing varieties: natural, white miso, Kyo-matcha (green tea), sakura, framboise, kuro-shichimi (black seven-spice mixture), Japanese sake and Yatsuhashi (a regional confection of Kyoto consisting of a thin sheet of glutinous rice wrapped around a sweet bean paste center).
In addition to looking delectable, the designs on the chocolates, called "Kissho" patterns, are said to bring good fortune, so these treats might even bring you not only a satisfying sugar fix, but bit of luck as well.

The chocolates are available in packages of three for ¥1,500 (US$13) or a complete set of eight for ¥3,600 (US$32) during special events at department stores including the "Sweets Collection 2017" at the Ginza Mitsukoshi store in Tokyo (January 25 - February 14) and the "Salon du Chocolat 2017" at the JR Kyoto Isetan store in Kyoto (January 31 - February 15). The eight piece box is also available from the Mitsukoshi online store for delivery within Japan.