You Only Turn 20 Once, so Spice It Up!
The second Monday in January is known as Seijin no Hi or Coming of Age Day in Japan. This is a day when local governments hold a ceremony to celebrate everyone who had turned 20 in the previous year and welcome them into adulthood. One of the more famous of these places is probably Kita-Kyushu in Fukuoka Prefecture where you'll see this...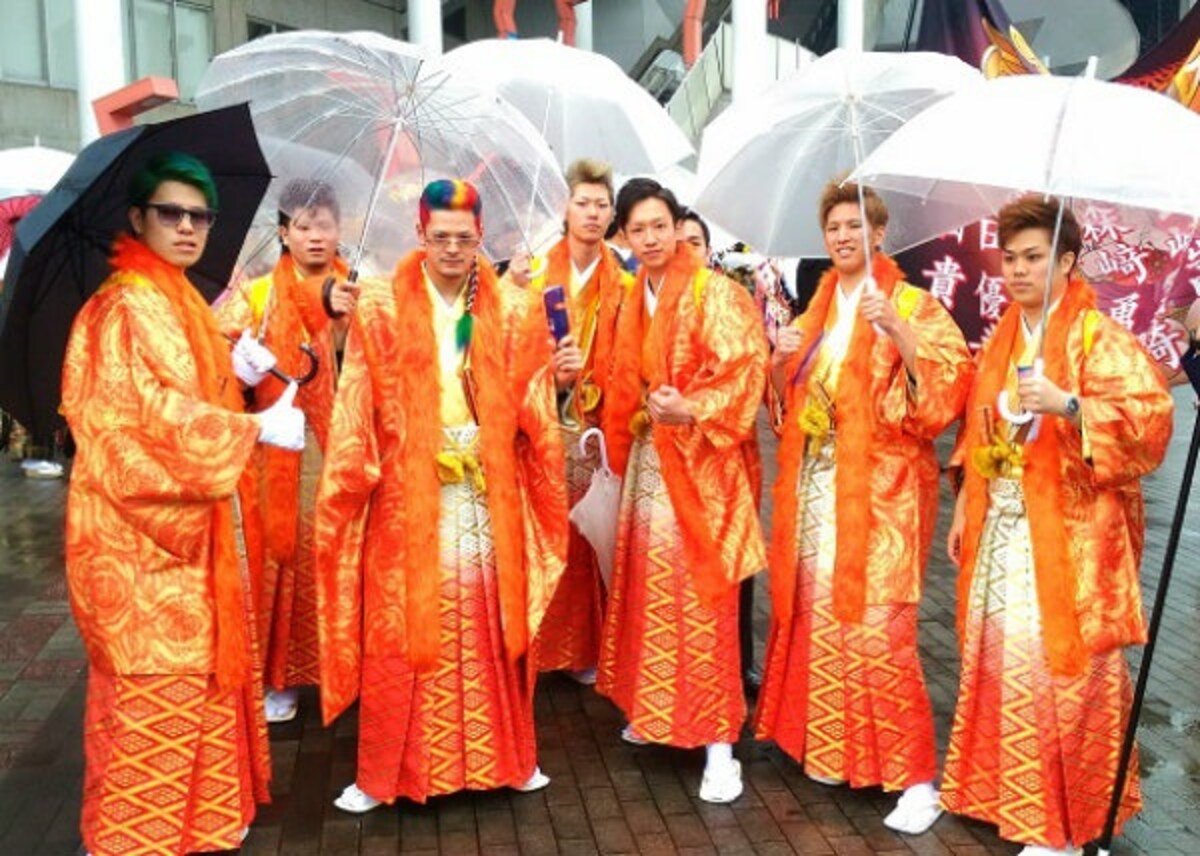 Abunch of men dressed in Orangesicle-colored hakama pants with a yellow kimono layered under it.
These fashionistas look like they are ready to paint the town red.
If looks could kill, this guy takes the cake!
Scenes from these colorful ceremonies often make the rounds online with a mixed response. Some applaud the creativity and enthusiasm of these young men and women. Others lament them as symbols of the degradation of Japanese society.