A New Form of Polygonal Art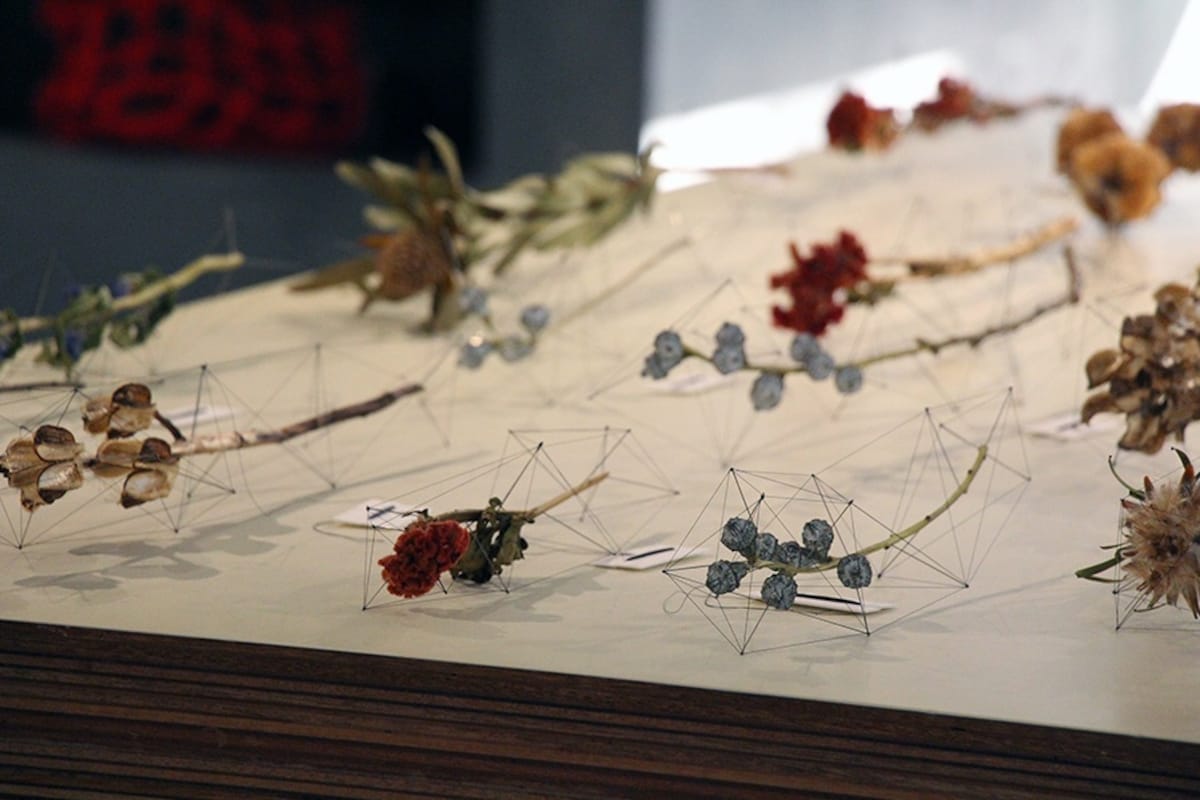 Titled "Crust of the Polygon," the artist, designer and architect has merged all his specialties into crafting a series of delicate sculptures. One by one he plants pins into his objects—a piece of driftwood or a flowering branch—and then connects the tip with twine to create what he calls: an additional "exterior crust" of polygons.

There are several more pictures of these innovative and delicate sculptures over at Spoon & Tamago, so head over via the link below.