Instagram's Top 10 Japan Spots of 2016!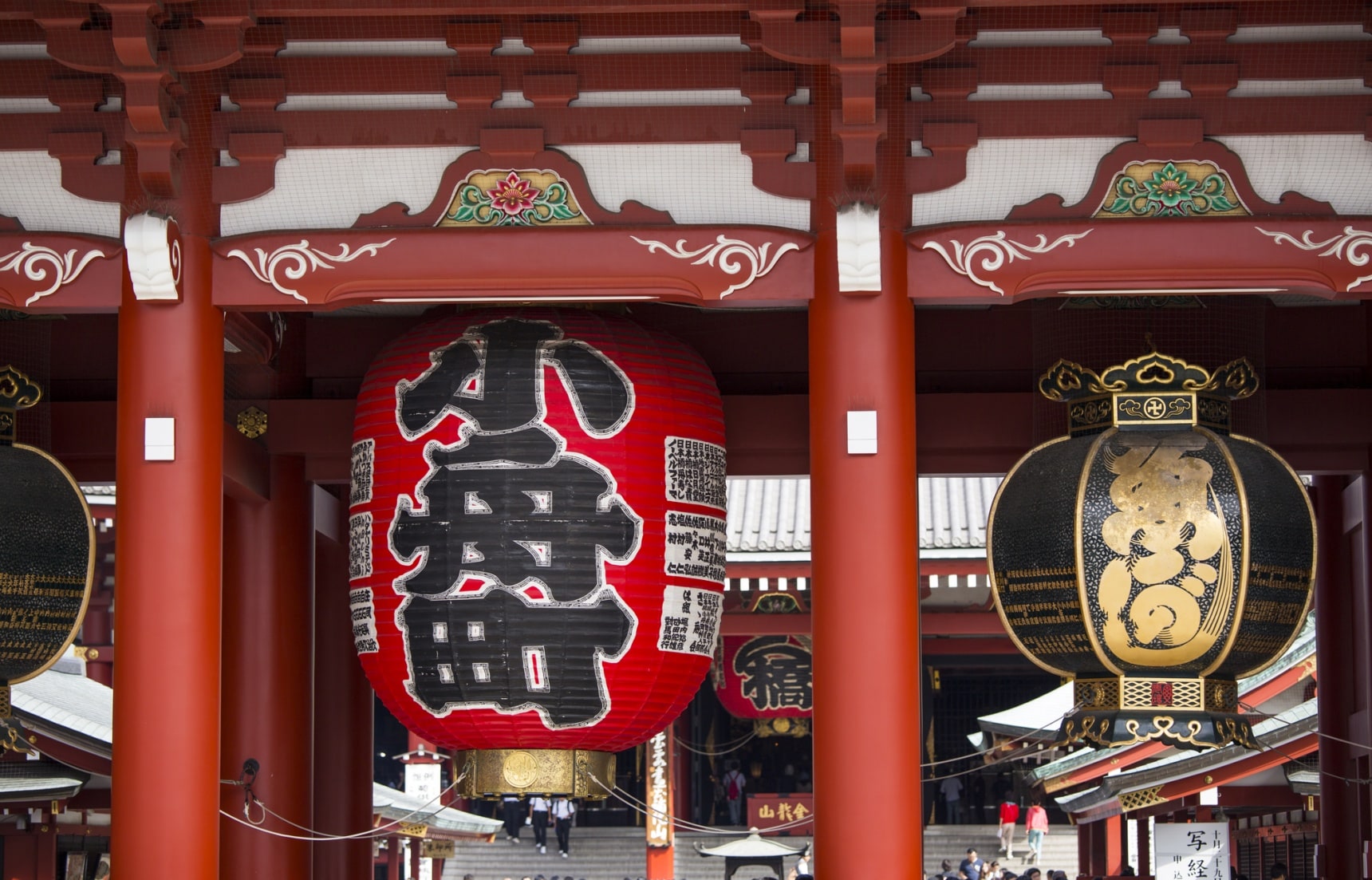 10. Kansai International Airport (Osaka)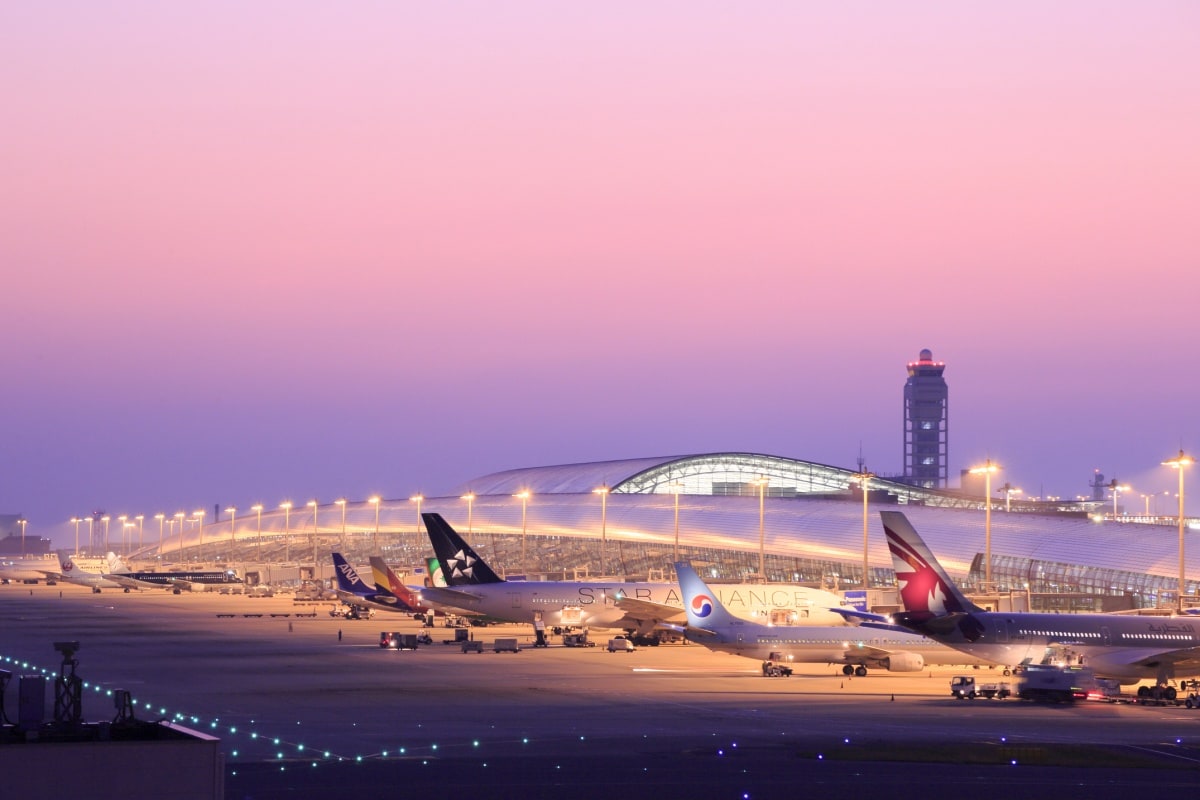 Located on an artificial island in Osaka Bay, Kansai International Airport (関西国際空港・Kansai Kokusai Kuko) was opened in 1994. It was constructed to reduce the load—and noise pollution—at the more centrally located Osaka International Airport, which still retains its original name despite now handling only domestic flights. As the principal international airport servicing the Kyoto area, it's a prime selfie spot for new arrivals!
9. Tokyo Tower (Tokyo)
Completed on December 23, 1958, Tokyo Tower was modeled after the Eiffel Tower—though, at 333 meters (1,092 ft), it's actually taller than its 324-meter (1,063-ft) model, and remains the world's tallest self-supporting steel tower. The two-story Main Observatory is located at a height of 150 meters (492 ft), and can be accessed by elevator or a 600-step staircase. The stairs are open from 11 a.m. to 4 p.m. on weekends and holidays, and take about 15 minutes to climb.
8. Shibuya Scramble Crossing (Tokyo)
While perhaps best known for its youth culture and nightlife, the iconic image of Tokyo's Shibuya area its scramble crossing. Located in front of Shibuya Station's Hachiko Exit, traffic will stop in five directions to allow an overwhelming crush of pedestrians to cross. The best view is from the second floor of the Starbucks across the street, but good luck getting a seat!
7. Fushimi Inari-Taisha Shrine (Kyoto)
Located in southeastern Kyoto, Fushimi Inari-Taisha Shrine is the head of Japan's 40,000 Inari shrines. More than any single building, this shrine is best known for its hillside trails, which are straddled by some 5,000 vibrant orange torii gates. This is the classic shot you'll see on everyone's Japan Instagram feed!
6. Narita International Airport (Chiba)
Located 60 kilometers (37 mi) east of central Tokyo, Narita is Japan's preeminent international airport. It handles roughly 50 percent of the nation's international passenger traffic and 60 percent of its international air cargo traffic, the second-busiest passenger airport in Japan after Haneda Airport. It's prime territory for Instagram selfies upon arrival!
5. Tokyo Skytree (Tokyo)
At 634 meters (2,080 ft), Tokyo Skytree is the tallest free-standing broadcasting tower in the world. The base of the tower comprises the extensive Solamachi shopping complex, which is also home to the Sumida Aquarium. Night is the best time to snap a shot!
4. Asakusa Kaminarimon (Tokyo)
Located in Asakusa, Senso-ji Temple (also known as Asakusa Kannon Temple) is one of the most popular tourist spots in Tokyo. The particular standout for Instagrammers is the Kaminarimon (雷門, Thunder Gate), the outermost of the two large entrance gates to the temple.
3. Kiyomizu-dera Temple (Kyoto)
Famed for its huge wooden veranda and the view overlooking the city, Kiyomizu-dera is a must when visiting Kyoto. The site is most scenic during cherry blossom season in spring or when the leaves change color in fall. It's part of the Historic Monuments of Ancient Kyoto World Heritage Site.
2. Universal Studios Japan (Osaka)
Universal Studios Japan (USJ) was the first Universal Studios theme park built in Asia. It's become Japan's most-visited theme park after Tokyo Disneyland—though it's in a close contest with Tokyo DisneySea. Attractions include the Amazing Adventures of Spider-Man "4K3D" ride, a Jaws boat tour and Jurassic Park – The Ride, as well as the expansive Wizarding World of Harry Potter area.
1. Tokyo Disney Resorts (Chiba)
Unsurprisingly, the top spot on Instagram's list is also the top theme park in Japan—or rather, both of them. Tokyo DisneySea greets roughly 14 million visitors per year, while the adjacent Tokyo Disneyland opens its doors to some 17 million people every year.
Those are Instagram's Top 10! Do you agree? Is there something missing? Let us know in the comments below!