First Visuals from Gintama Live-Action Movie!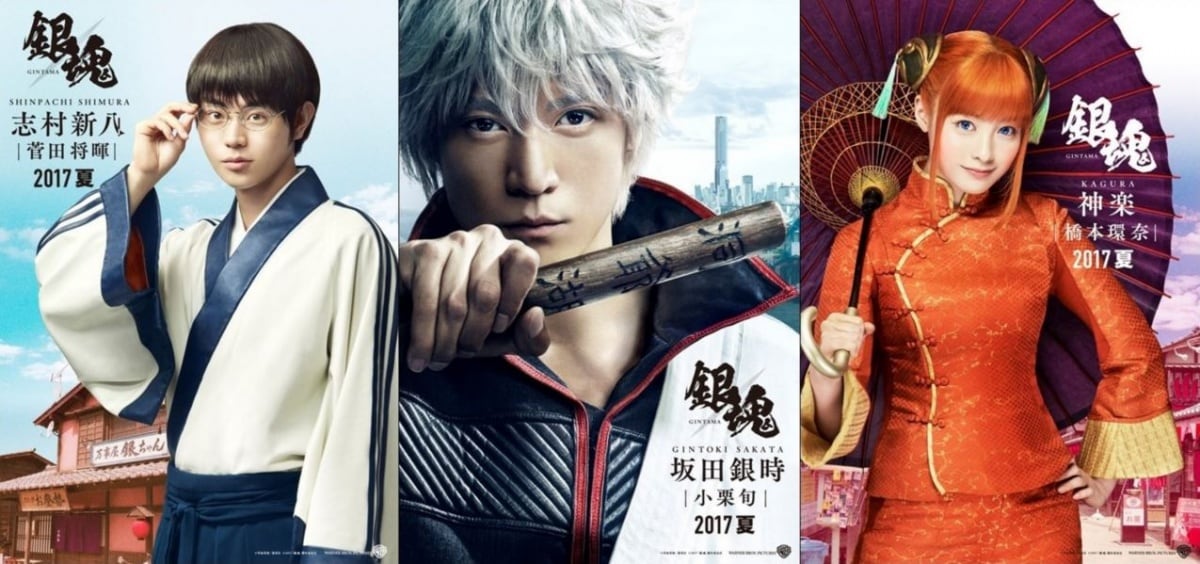 The official Twitter feed for the Gintama live-action movie has revealed the first three main characters in costume!

Announced earlier in 2016, the much-anticipated move adaptation of the hit anime and Weekly Shounen Jump manga is slated for 2017. The manga alone has sold over 50 million copies as of May 2016—and it's still going!

Popular actor Oguri Shun will play protagonist Sakata Gintoki, while Suda Masaki will play Shimura Shinpachi and idol singer Hashimoto Kanna will play Kagura. Check out bigger versions of the Yorozuya Gin-chan family in their 3-D forms below!