Delicious Japanese Food—As Bite-Sized Cookies!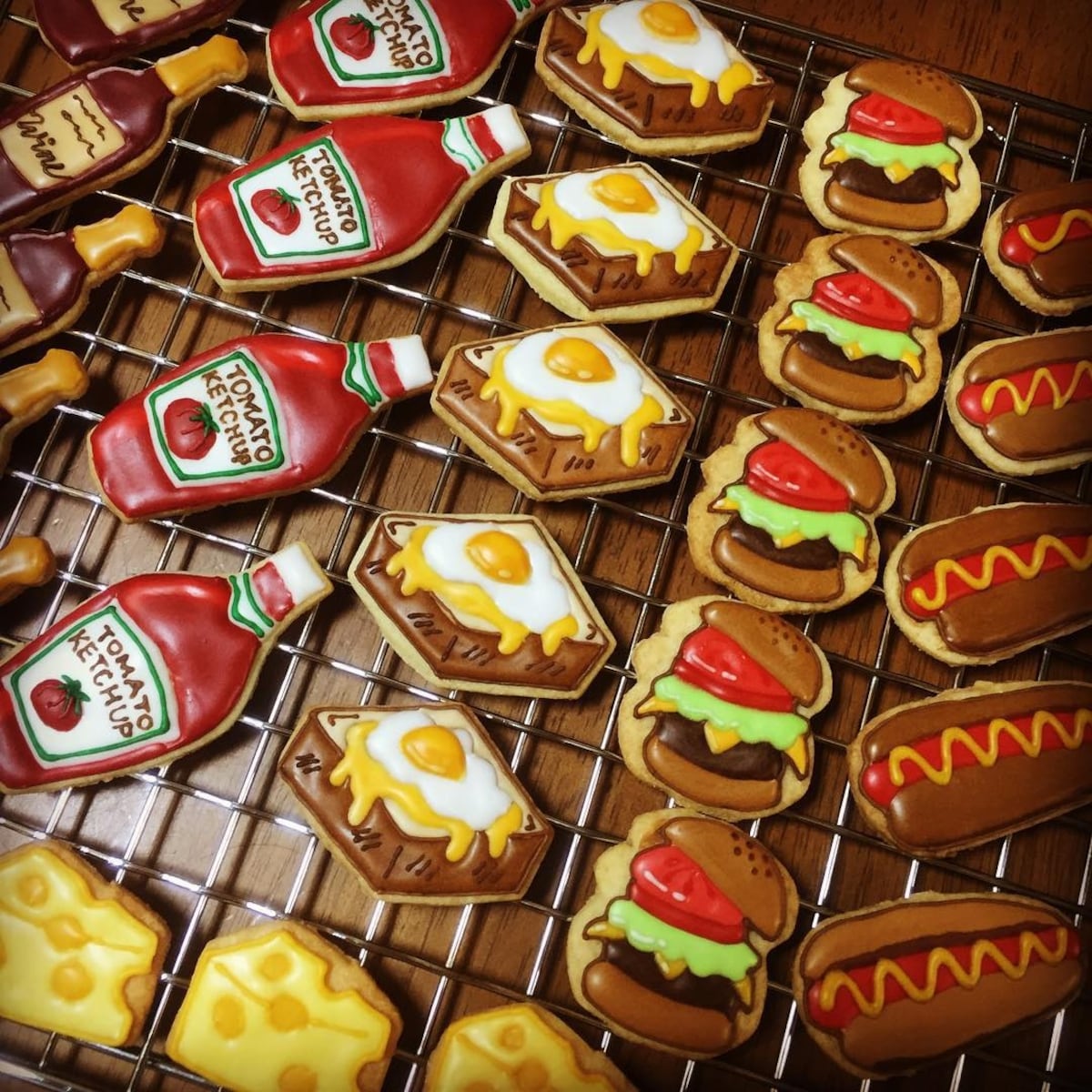 The talented food artist, who goes by the name Masako on Instagram, has actually created a huge collection of showstopping biscuits over the past year, with a large number featuring traditional Japanese dishes that are so realistic they look like tiny food replicas.

At the very beginning of her venture into the world of molded cookie icing, however, Masako started out with an array of Western-style food items, like ketchup, hot dogs and burgers.
It wasn't long before she moved on to Japanese dishes. On the left is a bowl of udon noodles with a side of traditional ohagi sweets, and on the right is a bowl of tempura-topped soba noodles, with a serving of pickles and some onigiri rice balls.
And for something sweet, this range of green tea matcha desserts has our mouths watering!
Nothing says "Japan" like immaculate servings of sushi, and these are beautifully made, with incredible attention to detail.
Her miniature nabe hot-pot cookies are so realistic you can almost hear the soup boiling inside the little cookies pots.
All of the incredible cookies are so enticing we're hoping the food artist will one day start producing her miniature delicacies for the mass market. It would be the sweetest way to enjoy a traditional Japanese meal!