Full-Day Bus Tour to Kouri Island & Churaumi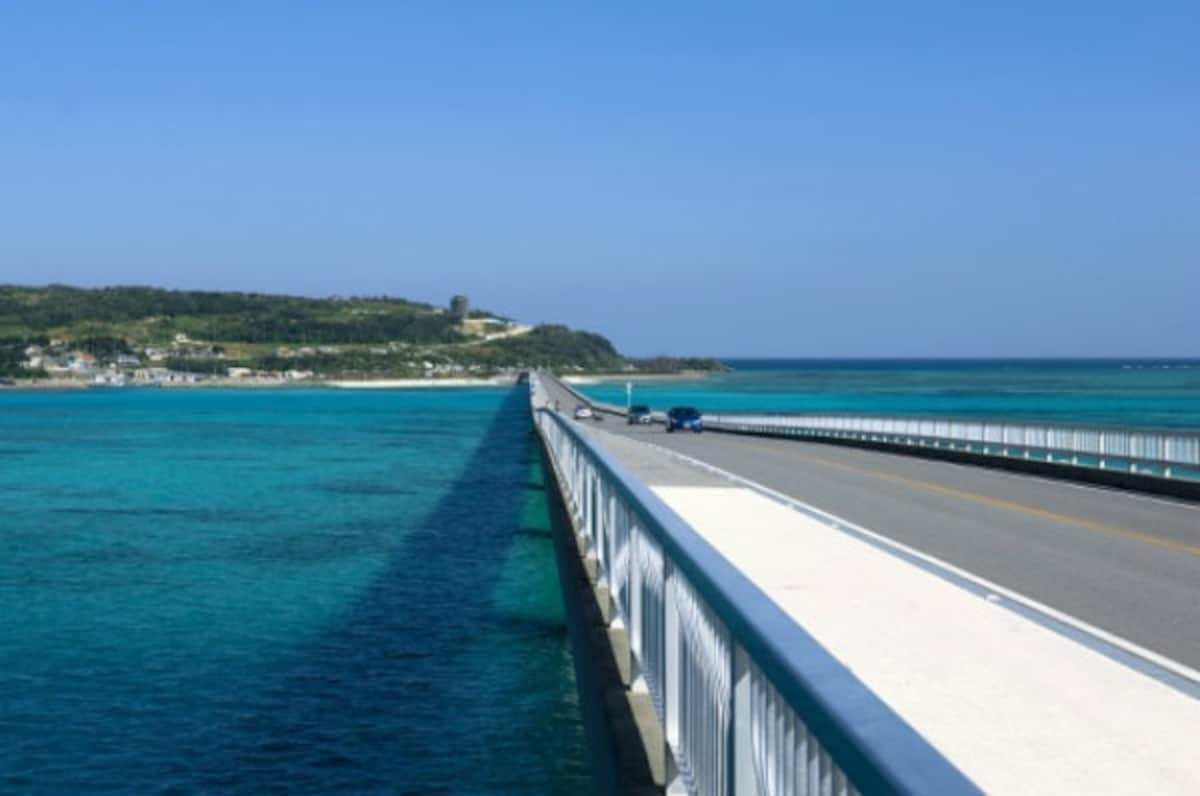 The tour begins with a bus trip to explore the beautiful Kouri Beach along with the lengthy bridge extending 1,960 meters (6,430 ft) across the sea. You can enjoy the beautiful view of the turquoise blue sea from the comfort of you seat.
Spend your time discovering the unique underwater life of Okinawa including the massive sharks and cute dolphins.
Taste some unique tropical fruits that grow in Okinawa at the Okinawa Fruit Park (odd-numbered days).
On the even-numbered days, you can visit the Nago Pineapple Park. Aside from pineapples, you will be able to try a variety of sweets, wines and many more. Try taking a ride on the pineapple kart to explore the farm.

The tour ends at 6 p.m. at the Chatan Tourist Organizaion where it began. For the details of this incredible Okinawan adventure, click on the link to Veltra below.