This Map Just Might Change the World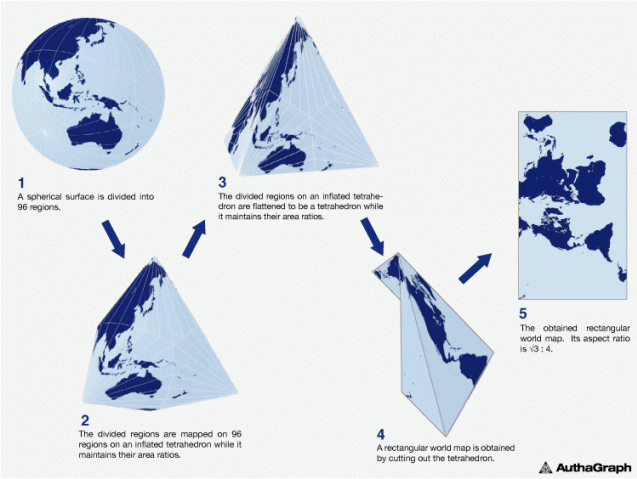 Tokyo-based architect and artist Hajime Narukawa has a problem with our current map and he's been working for years to try and fix it. Narukawa developed a map projection method called AuthaGraph (and founded a company of the same name in 2009) which aims to create maps that represent all land masses and seas as accurately as possible. Narukawa points out that in the past, his map probably wasn't as relevant. A large bulk of the 20th century was dominated by an emphasis on East and West relations. But with issues like climate change, melting glaciers in Greenland and territorial sea claims, it's time we establish a new view of the world: one that equally perceives all interests of our planet.

If you're curious about how this new map came about, with the full story and colorful illustrations, head over to Spoon & Tamago below.