These Aren't Your Average Origami
If you've ever tried origami before, then you know how difficult it can be. It seems simple enough in concept—just fold a piece of paper a bunch of times and you're done—but the reality is often quite different. Which makes the origami work of Japanese Twitter artist Ezuno (@ezunogunndann) all the more impressive.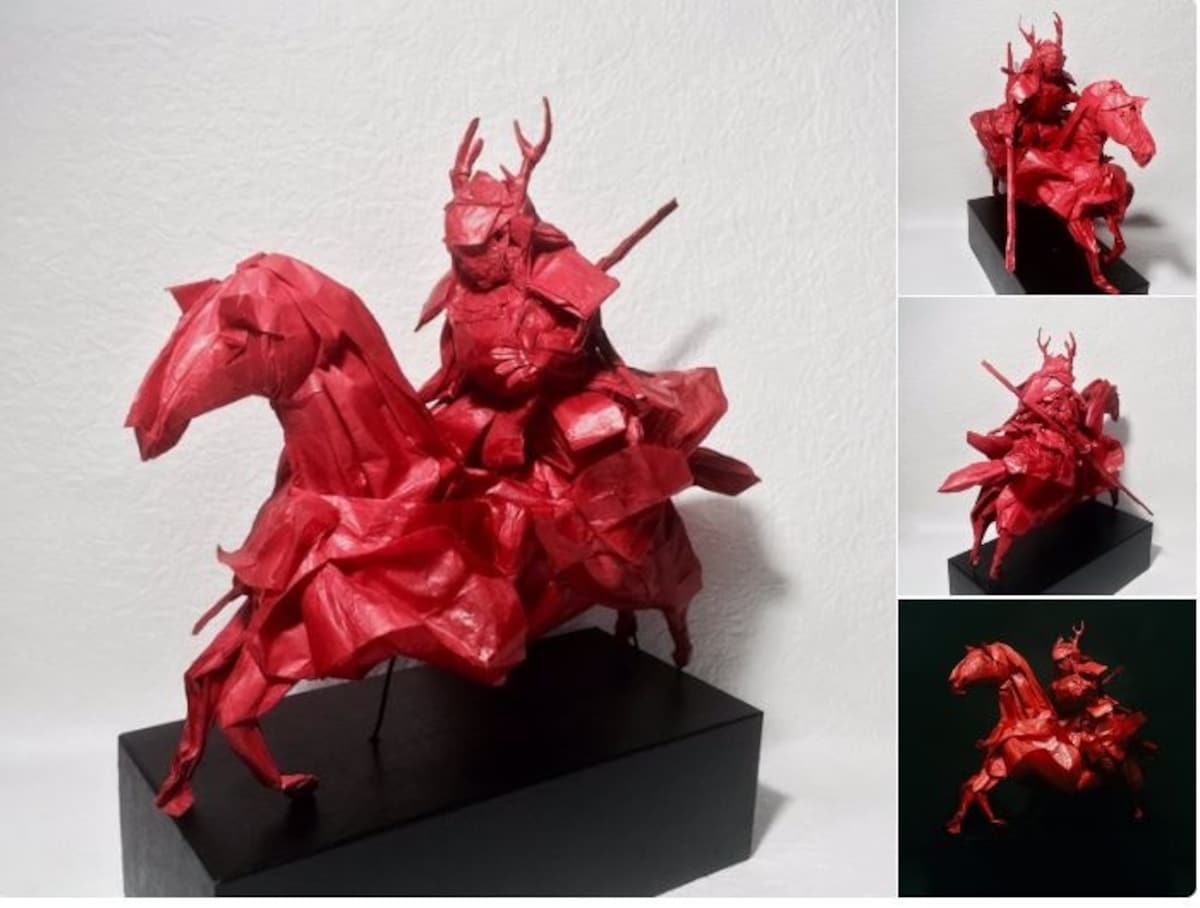 This origami figure is of Sanada Yukimura, the samurai hero of the Sengoku Period. It's a single piece of 92-centimeters by 92-centimeter (26-in by 26-in) paper without any cutting.
This amazing origami chicken took Ezuno over a year to perfect. Remember, all of these are made from one single piece of paper.
This origami shrimp looks like it would be right at home in an aquarium... until it dissolves, of course.
Ezuno's four favorite works from 2015. The smoking man is especially impressive, though extremely detrimental to his paper-based health.
Feeling up to a challenge? You can follow along with this video to make your own origami chipmunk!

If you want more step-by-step intricate origami instructions, check out the rest of Ezuno's YouTube channel, or Twitter page.